Stupid Stupid Games presents Agents of Armageddon
Stupid Stupid Games presents Agents of Armageddon, a fictional universe that can be rendered in almost any kind of game or story platform. It is a game world that is designed IP first and therefore has unparalleled scalability.
Our story
Our story
We enrolled into Haaga-Helia with the single-minded purpose of founding a game company. As IT-students specializing in designing products and services along with extracurricular studies on game design and business we had a solid start. We founded Stupid Stupid Games two years into our studies and the core group is still together with more seasoned veterans added into the mix.
The challenge was to find a way to do something that others weren't already doing. While doing research on game business we discovered that while intellectual property (IP) was often considered to be the most valuable aspect of games, nobody designed intellectual property. For us that was a revelation. We had stumbled across an aspect in game business which was very valuable, very profitable and extremely desirable. It was also an area that nobody had written a single book about. No articles on designing IP for games existed. We were looking at a huge gaping hole in the middle of the game business. Here we had an opportunity to do something special.
Intellectual property and games
Having a scalable IP often ensures the commercial viability of a game company. Intellectual property rights ensure the rights for the creation of the mind such as copyrights, trademarks and patents. For a game company's commercial purposes IP rights include characters, stories, names, places and the brand.
IP in games most often refer to the brand, the storyworld, collection of games, etc. The entertainment franchise is often casually referred to as an IP. Angry Birds is considered to be an IP owned by Rovio. Pokémon is another IP that is owned by Nintendo. Owning the rights for an attractive IP gives the company a tremendous leverage in licensing and marketing. Having an IP that can cross over to other media is even more attractive since it gives you the chance to reach more customers. 
While game IPs like Tomb Raider or Max Payne have crossed over to Hollywood films, franchises built outside of games translate into games better than the other way around. Games are traditionally designed as games first. The scalability of the IP into different mediums often seems to happen more by luck than design. 
The benefits of IP first approach
IP first approach is achieved by narrative design. It is a way to design story and characters with the major game mechanics already in place in the game world. Every decision in the worldbuilding has to be weighed against different types of games. It slows down the development considerably and it requires a tremendous amount of research and testing before you can launch your first project. 
At the core of IP first approach is streamlining and cumulative effect. With Agents of Armageddon instead of looking for one hit on one platform the acquisition of customers can happen through many channels over a period of time. Since the customers are not looking specifically for a certain type of game, but a specific fantasy world experience, the games are not platform dependent. Marketing can still be streamlined. Fans are fans of Agents of Armageddon instead of one particular game or book. 
Another benefit of IP first approach is the cumulative effect of building necessary depth for the world of Agents of Armageddon and reusing assets. Also beneficial is the possibility of having co-creation built in to the business model. The world no longer rests on the shoulders of one creator, but it has become a network of developers and every single game or a story benefits the creation of future games and stories in other genres. Our core audience of hobby gamers and sci-fi & fantasy fans love games with depth. 
The importance of a good game is still an absolute necessity. Not only do we have to create good games and stories, we also need to make sure the game world behind them is consistent with multiple other formats to ensure the scalability and thus longevity. This takes a lot of time. We needed to create a unique business model for a game company. Some unorthodox creativity was called for without forgetting the age old rules of productivity. 
The task has been enormous and not without many perils, but we have endured.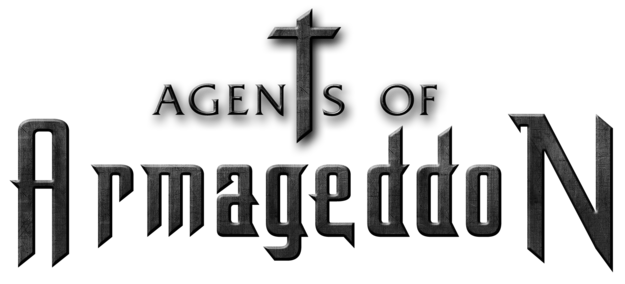 Our business & market situation
Our business & market situation
Games market
It is not a secret anymore that games are a huge business. According to games market research company Newzoo the estimated revenue for games industry in 2015 was $91.5 billion. PC-games held their own very well at $33.7 billion and consoles at $25.1 million. But not all games are digital. Hobby games, such as collectible games, card games and tabletops, made $880 million in North America alone. While still a far cry from the hefty digital sales numbers the audience is growing rapidly. Gamers hardly ever play just one kind of game. The world is their game oyster.
Our games
Agents of Armageddon is a fictional universe created in a unique way that makes it possible to be rendered in almost any kind of game or story platform. After an extensive research phase, we created Agents of Armageddon, a game world that has unparalleled scalability. In other words here we have a game world that is designed and tested to work as a digital game, an analog game, a comic book, a novel, a movie, etc. 
Agents of Armageddon storyworld is now ready for its first launches, and there will be a steady flow of products coming in the future. Currently Stupid Stupid Games has a publication plan until 2025.
The Fall of Azazikiel
The Fall of Azazikiel is an Agents of Armageddon tabletop RPG developed by Timo Kurvi. It depicts the final days of original Satan in Paris in 1808.
The game consists of 10+ episodes. Each episode is designed to be played in one night (4 hours) and by 4-6 players.
The characters in the game do not gain experience, players do! During the course of an epic storyline, players control several different characters. Instead of each character developing individually, players gain advances from completing adventure objectives that may be applied to whatever character they next play.
Optional digital media in development to enhance the gaming experience include:
artwork of all characters with stats
interactive maps
music for specific scenes
videos for opening and closing credits (like a TV-series)
Johnny Graves- The Unchosen One
Johnny Graves –The Unchosen One is an action RPG for PC. It continues the story that began with the Fall of Azazikiel RPG. It is the first part in the Night of the Creatures –trilogy.
It's the end of the summer 1979 in New York City. Johnny Graves, the son of the new Satan, doesn't remember his true identity and is living as a small time criminal. Life could be beer filled and cozy, but his father is about to lose his title as the Chief Executive Satan of Hell. Daddy switches into panic mode, opens up the gates of Hell and sends every able bodied monster to get his son back.
You think your life is tough? Meet Johnny Graves –The Unchosen One.
The Choice
The Choice is a visual novel that serves as a prequel to the Night of the Creatures –trilogy. It is an action packed story of what happened to Johnny Graves – The Unchosen One as an infant.
Satan's baby son is captured by a Heaven's border patrol. What to do with the baby once the forces of Hell come knockin?
Urban fantasy
Urban fantasy is a speculative fiction subgenre that has many of the trademark attractions of fantasy, but is set against a modern background. Most recent examples are vampire stories like True Blood and Vampire Diaries. Even without the vampires it is a genre that is very much liked by fantasy fans especially on TV as witnessed by these TV-shows from the TOP-100 ratings list for 2014-2015 (source: deadline.com):
33. Under the Dome. US ratings 11 267 000 viewers
50. Once Upon a Time. US ratings 8 980 000 viewers
68. Gotham. US ratings 7 566 000 viewers
74. Marvel's Agent Carter. US ratings 7 138 000 viewers
76. Marvel's Agents of shield. US ratings 7 093 000 viewers
92. Sleepy Hollow. US ratings 6 120 000 viewers
The landscape looks drastically different when you look at the best-selling digital fantasy RPG's.
PC RPG sales estimates from Steam (source: ArsTechnica)
1. Elder Scrolls Skyrim (high fantasy) 5 942 000 downloads
2. Fallout: New Vegas (science fiction) 2 630 232 downloads
3. The Witcher 2 (high fantasy)   1 725 513 downloads
4. Faster Than Light (science fiction) 1 651 734 downloads
5. Dark Souls: Prepare to Die Edition  (high fantasy) 1 368 606 downloads
All of the bestselling RPG's are in the fantasy/sci-fi genre, but none of them has a modern urban setting. The fantasy audience is not offered urban fantasy in games even though the audience clearly has a taste for it. This is the market gap we are filling.
Our business model
Working with a very lean business model the early development can be guaranteed, while the actual value of the IP increases. Our core team and co-creators work without pay and for a share of the revenue. Co-creators and developers of other games and products work with a similar model. In some early releases it is even possible to relinquish the created revenue to the maker(s) while Stupid Stupid Games keeps the immaterial rights, the aforementioned intellectual property rights. Thus while not creating early revenue, the IP becomes more valuable over each release. Agents of Armageddon has attracted writers, editors, designers, developers and artists.
If Agents of Armageddon would have been created the traditional way by an already established company, the mere salaries would drive the value to millions of euros. There is no better time to invest in the gaming/fiction business than the time it goes to the market for the first time.
Stupid Stupid Games is not dependent on the success of the first publications. There is a series of actions planned in order to break through in the coming years. The future projects will be funded through self-funding, crowdfunding, VC investors, partners, publishers and different government grants and benefits such as TEKES.
Public launch schedule for Agents of Armageddon:
January 2016 Choice, visual novel by Stupid Stupid Games
March 2016 Necromancer, e-book by Stupid Stupid Games
April 2016 Johnny Graves -the unchosen one. Action RPG for PC (part 1 of the                       Night of the Creatures –trilogy) by Stupid Stupid Games
June 2016 Fall of Azazikiel, a tabletop RPG by Timo Kurvi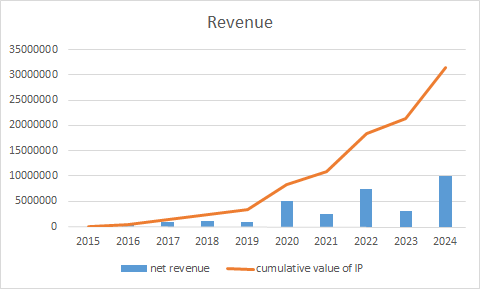 Our team
Our team
The Stupid Stupid team is a mix of 22 young and more seasoned veteran developers that have experience on Tomb Raider, Tomb Raider II, Manhunt 2, Tiny Troopers, Tiny Troopers 2, Audatia.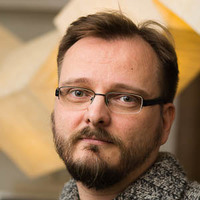 Rami Laaksonen
CDO
Bachelor of Business Administration. Rami is the co-creator of a successfully crowdfunded medieval swordfighting card game, Audatia.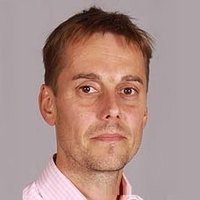 Tommo Koivusalo
Board member, investor
M.sc (econ.). Tommo is an investor and advisor for startup companies. He has an extensive background as a managing director, entrepreneur and startup coach.
https://www.linkedin.com/in/tommokoivusalo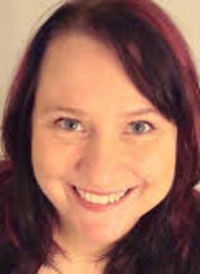 Johanna Mäkeläinen
Associate, copywriter.
MA in Digital Media. 15 year career in leading advertising agencies. Currently Lecturer of Advertising and Corporate communication at Haaga-Helia University of Applied Sciences.
https://www.linkedin.com/in/johannamakelainen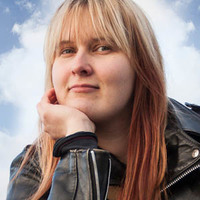 Eeva Halmila
Art Director
Bachelor of Arts, majored in art education. Animator. Eeva is passionate about visual arts and interactive storytelling in game design.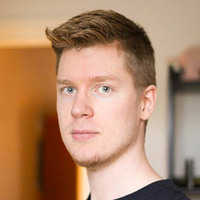 Saku Erla
CTO
BBA in IT, majored in product design. Coder and musician. Passionate about game design and it's technical applications.
Risks
Risks
Unlisted growth companies are high-risk investments. Making a high-risk investment involves risks, for example the risk of losing your investment, lack of liquidity, irregular or rare dividends and dilution of your stake. Please study this risk warning before making a high-risk investment.
It is recommended that you familiarize yourself with the investment target of your choice, reduce risks by investing in several investment targets and balance your investment portfolio with more liquid investments. We also advise you to pay attention to the Target Company specific risk descriptions, which you will find included in the pitch materials.
Attached to the pitch there is a creditworthiness report that may be relevant for the investment decision
Business risks
If the consumers do not like the products, revenue cannot be generated. The IP first approach ensures the success of the IP is not dependent on one game or one platform.
If the IPR is not managed wisely, it may become increasingly difficult to benefit from the success of the storyworld – that is why we hired the best IPR law firm in Finland.
The distributors/publishers might take too big a share of the revenue – hence the law firm.
Competitors can roll out new IP's targeting the same customers. In our case the increased competition increases the value of the genre category.
Technology risks
The PC game projects or later console/mobile game projects can face problems typical to IT-projects. Another form of risk is the possibility of technologies growing old, such as new generation of consoles hitting the market aggressively or VR. Our game world isn't platform dependent– that is one of the benefits of the IP first approach.
Financial risks
The storyworld might generate revenue slower than expected, which prevents Stupid Stupid Games from delivering according to the publication plan. However, lack of cash didn't stop us before, and it will not stop us in the future. It will just take more time.