Sensory Perspective versus electrosmog (and radon)
Sensory Perspective Limited is a leading UK designer and manufacturer of Electromagnetic Radiation ("EMR") detection and prevention devices.
Our story
Our story
With the rampant adoption of wireless technologies, we are all subject to rapidly increasing levels of EMR in the home, on the street and in the workplace. The result of this pervasive electrosmog is that electrohypersensitivity (EHS) is becoming widely recognised as a disability or functional impairment. Reinsurance leaders, Swiss Re and Lloyds have published guidance on the risks related to electrosmog. It is estimated that at least 4% of the world population is electrosensitive and suffering from adverse health effects from EMR.
Please watch Sensory's powerful 9-minute video addressing this emerging market:  https://youtu.be/T2DvepcIOFQ
Recently, Sensory Perspective has been given the opportunity to establish a base in Boston, Massachusetts by acquiring the assets of a profitable manufacturer of radon measurement devices there. This initiative, with the formation of a new, wholly-owned US subsidiary, extends Sensory's capabilities into the Nuclear/Ionizing Radiation Sector, enabling it to provide a wide range of radiation detection and protection products on a platform ready for extensive international growth.
Our Plan is to launch new Electromagnetic Radiation (EMR) products now ready for production, concurrent with the introduction of new Radon products, scaling up the business across complementary Nuclear and Electromagnetic Radiation Divisions.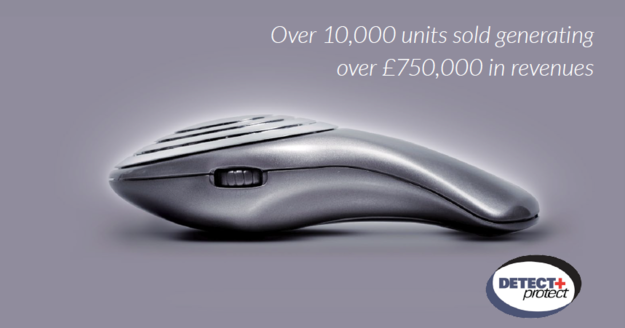 Our business & market situation
Our business & market situation
A first mover in this new Radiation Healthcare sector and with a wide range of products, Sensory Perspective is establishing itself as a market leader by putting best-in-class professional-level measurement tools into the hands of consumers and intermediaries. The company benefits from in-house developed technologies - detecting radiation from man-made and naturally occurring sources – putting real-time information, knowledge and decision-making into the hands of wide audiences.
Electromagnetic radiation (EMR)
The effect of EMR on health is of growing international concern with Switzerland, France, China, Russia, and India all having introduced new guidance on public exposure limits. An October 2012 decision of the Italian Supreme Court established a 'causal link' between a businessman's long-term use of his mobile phone and his cancer. In June 2013, the European Commission enacted Directive 2013/35/EU on the minimum health and safety requirements regarding the exposure of employees to the risks arising from electromagnetic fields. By July 2016, Member States are required to bring into force any laws, regulations and or administrative provisions necessary to comply with the Directive.
Radon gas
Radon, a naturally occurring invisible gas, is the No. 1 cause of lung cancer after cigarette smoking. In all countries it is a problem. In the USA alone, 22,000 radon-related deaths are recorded each year as a result of inadequate preventative measures and poor detection methodologies. In October 2015, the U.S. Environmental Protection Agency(EPA) announced a strategy for preventing 3,200 lung cancer deaths annually by 2020 by reducing radon levels in five million homes, schools, and childcare centres.
http://yosemite.epa.gov/opa/admpress.nsf/0/ED446D1CB1BED80685257EF90055F556
Competitors
Gigahertz Solutions, Holaday, Narda, W&G, Rhode & Schwarz and other companies provide much more expensive and complex instruments to measure RF and microwaves that are intended for the professional market. While this is not Sensory Perspective's target market, the proven crossover with the COM, Sensory's Environmental Microwave Monitor, has led to Electrosmog Detector sales in that segment too. Technicians and engineers value the simplicity and accuracy of the Company's "quick-check" devices where complex instrument set-up is time consuming.
Customers
We target the retail markets both locally and in international markets thanks to our network of over 50 distributors worldwide. The company has been segmenting the customers' behaviour identifying three main target categories:
   Prosumers: those who use the product in a medical/safety environment (professional users)
   Consumers: those who are concerned with the health of themselves and their surroundings.
   Electrosensitives: those who suffer from EMR radiation and have been diagnosed in the past (sufferers)
Business model
The Company's business model is based on the development of new EMR radiation "detect" devices together with the commercialisation and outsourced manufacture of these products. Revenue is generated from the sale of devices together with a range of 'protect' barrier products sold to prosumers and consumers directly and through distributors. The Company has also put a global distribution network in place. Sensory Perspective has established major distribution arrangements for its branded products across Europe, including; Gigahertz Solutions for Conrad Electronics (Germany), RS Components (Europe and globally), Proxitron (Sweden), Durbin (a UK-based international pharmaceutical distributor), and Healthy Directions (USA). The Company has introduced a network of approximately 50 distributors that are connected to the website. The Company has identified other channels such as Mercola. com which is interested in the new range of detectors and protective products. The Company plans to introduce new products for the consumer which will be welcomed and promoted by a distribution network many times larger than currently demonstrated. In this way, the Company will be vertically integrated as a developer, distributor and retailer of its own products.
Several years ago, Sensory proved its business model by developing and manufacturing the first Electrosmog Detector (MW1), resulting in 10,000 unit sales, yielding turnover of £750,000, and a Gross Trading Profit of £337,974 (45%).
Sensory Perspective's operations revolve around its team of Directors, who manage broad functions, and work in conjunction with designers and manufacturers in both the UK and China. The first production run was delivered ex-Hong Kong to the Company's warehousing facilities in Swindon (UK) and Denver, Colorado (USA) Two additional shipments, each of 1,000 units, were shipped direct to the Company's distributors in Amsterdam and Stockholm. Orders were fulfilled from Sensory Perspective's and distributors' stocks.
For the next stage of development the production run quantities will be tightly controlled. The manufacturer in China is capable of producing 2,000 of the original Electrosmog Detectors per day on just one of six production lines - it is certainly capable of production well in excess of sales projections for the next 5 years. With the addition of the new manufacturing facility in Boston, Massachusetts, Sensory will have many manufacturing options.
To meet its growth targets, the Company needs to recruit additional staff to execute the Company plan whilst maintaining a low-cost back office. A four member marketing team, led by a global marketing executive, will be responsible, together with the Board, for appointing three sales managers for the Americas and Europe in the first quarter of 2016 and Asia-Pacific in 2017.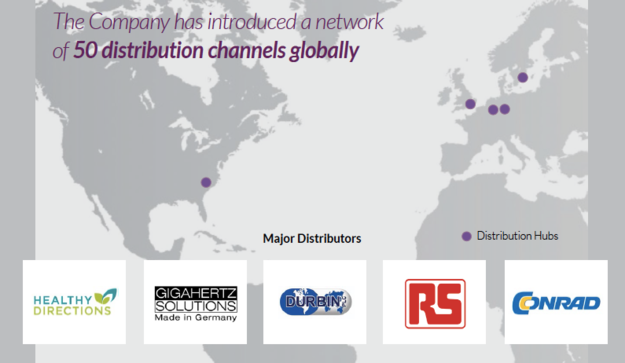 Our team
Our team
Sensory Perspective Ltd is managed by its original founders with a strong international management team, including: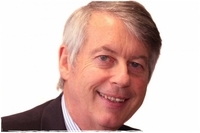 Brian Stein CBE LLB
Chairman
Brian was formerly chief executive officer of Samworth Brothers. He was instrumental in growing the business from sales of £90m in 1995 to £850m 10 years later. Samworth Brothers employs 8,000 people. Brian became electrosensitive in 2000 and has been chairman of Sensory Perspective since it was founded. He is also a trustee of Electrosensitivity UK.
https://uk.linkedin.com/in/brian-stein-9018049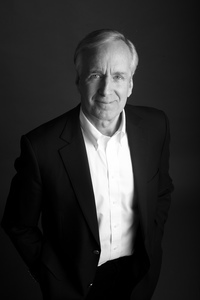 Nicholas Clough
CEO
Nick is one of the founding members of Sensory Perspective and is currently building the Company's pan-European and North American networks. He has over 25 years experience in the manufacture and distribution of handheld radiation monitors.
https://uk.linkedin.com/in/wendell-nick-clough-53587364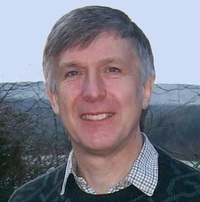 Alasdair Philips
CTO
Alasdair has over 30 years' experience in electronic instrument design. He is a scientist, and world-renowned expert on the health effects of EMF and EMR, and was an expert witness for the UK's Stewart investigation (2000) into mobile phone radiation.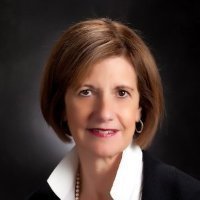 Sandra Lawrence
CMO
Sandra is based in Boston, Massachusetts, has served as VP of New Products at Gillette, VP of Innovation and Growth Initiatives at Johnson & Johnson, and as President of iRobot Corp. Sandra has a track record of delivering growth for new consumer brands.
https://www.linkedin.com/in/sandylawrence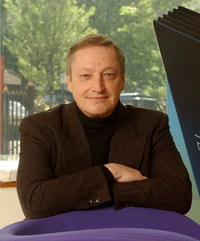 Chris Deering
Corporate Strategy
Chris is based in London, was CEO of Sony Computers and Entertainment Europe, responsible for the Sony PlayStation Division and 80 million units sold during his 10-year leadership.
Risks
Risks
Unlisted growth companies are high-risk investments. Making a high-risk investment involves risks, for example the risk of losing your investment, lack of liquidity, irregular or rare dividends and dilution of your stake. Please study this risk warning before making a high-risk investment.
It is recommended that you familiarize yourself with the investment target of your choice, reduce risks by investing in several investment targets and balance your investment portfolio with more liquid investments. We also advise you to pay attention to the Target Company specific risk descriptions, which you will find included in the pitch materials.
Attached to the pitch there is a creditworthiness report that may be relevant for the investment decision
Macroeconomic and industry risks
The company is operating in international market in a B2C retail business. Changes in price sensitivity of the target customers might have an impact on the company's performance. However, the retail price and the close relationship with the supplier allow the company to be competitive and to eventually be able to place itself competitevly in the market if needed.
Company specific risks
The success of R&D and the performance of the technology is key to the company's success. We believe the team is fully able and committed to maintain high standards and focus on the customer satisfaction. 
Note:
This funding round is not made available or offered to the public but it is governed by the British regulations. The investment opportunity is not directed at or offered to persons located in the United States, Canada, Hong Kong, Singapore, Australia, New Zealand, South Africa or Japan. The pitch is communicated by Invesdor to its qualifying and registered users on the basis of the registration process. No public offer in any jurisdiction is being made by the pitch. The pitch is primarily intended for release in the United Kingdom and does not constitute an offer, or the solicitation of an offer, in relation to financial instruments in any jurisdiction in which such offer or solicitation is unlawful.