PromoRepublic.com content marketing SaaS for SMEs
PromoRepublic turns owners of SMEs to content marketing gurus in no time. The service is based on a large template library which is used for generating content and posting to social networks. We have 6 000 entrepreneurs from Russia to Brazil on board
Our story
Our story
Idea
All 3 co-founders of PromoRepublic (Max, Mike and Val) were many years involved in digital agencies as employees and founders.
We have built hundreds of successful social media marketing campaigns and promotions with various content strategies for our customers: large companies like Danone, Ferrero, Philips, PepsiCo, Johnson&Johnson. For Kimberly Clark's brand Huggies, we even created a niche social network, that is still leading on its market.
For agency's customers, social media marketing is one of the main channels in their marketing strategy. Being experts we knew exactly that SMEs could benefit from doing social media marketing even more!
However, given agency's business model, we never could help SMEs with their social marketing because small businesses do not have budgets for that. Sadly they also don't have knowledge to do it themselves. They cannot hack all those Edge Ranks and other algorithms and methodologies of social media marketing to make this channel work!
To fix all that we quit our cool agency jobs and started PromoRepublic, that makes professional, agency-level content marketing on social networks affordable and accessible for SMEs. With PromoRepublic, even a beginner can feel like a content marketing guru and create outstanding, effective and viral posts in social networks.
We believe professional content marketing can become easy and fun, even for first-time marketers without technical, design, editorial, and social media marketing skills. Joining forces of small businesses in PromoRepublic will make them more competitive and successful.
"Our goal is to let entrepreneurs focus on business and not waste time studying marketing and monitoring trends on social networks. Due to automation you can spend only 30 minutes a months for planning and managing social network presences", - CTO of PromoRepublic Mike Baranovsky.

Watch short video on how simple content creation for social networks should be. With PromoRepublic, of course!
Path to success
In its first version (2013) PromoRepublic was a platform for creating promotions and contests on social networks. After a few months after launch the startup generated ca. €30,000 in revenue, and its services were used by more than 1,000 companies.
PromoRepublic's results were noticed by venture funds and business angels. At the first stage the startup received investments from Eastlabs business incubator, digital agency and by a group of business angels including a managing partner of Techstars Semyon Dukach and business modeling guru David C. Lottenbach.

"We were making good money in our first year, but building a global SaaS business with monthly recurring payments wasn't an easy task. No one needed contests each month, and we operated sales and tech support manually. But we noticed that small businesses needed help with content marketing on a daily basis and we decided to give them a readymade solution for their problems", - Val Grabko, CEO of PromoRepublic.
Startup exited Ukraine and participated in an Estonian acceleration program Startup Wise Guys. After this program PromoRepublic made a pivot to content marketing SaaS for SMEs, and started working on overseas markets.
After successful relaunch, the project went through acceleration programs Startup Chile and Startup Sauna, got to know LatAm and Finnish business ecosystems, accelerated its growth and attracted €100,000 in grants and investments.

"We decided that Helsinki will be a base for our global expansion. We raise Seed Round and next year we plan to develop our service in the American market, where we have just launched. We have quite ambitious plans on growth and R&D for 2016.", - Business Development Director, Max Pecherskyi.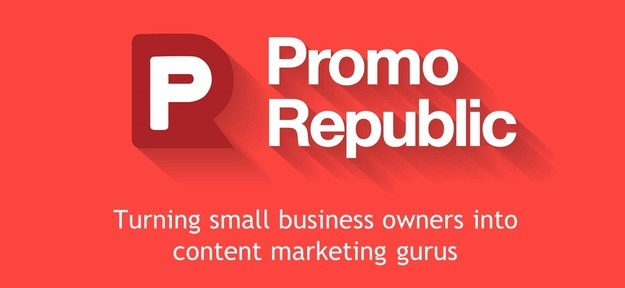 Our business & market situation
Our business & market situation
Latest achievement
We are glad to announce, that PromoRepublic made it to top 25 startups of SLUSH.org (1500 applied).  Click here to watch video of our pitch on SLUSH stage.

Pitch

PromoRepublic, a service for content and social media marketing automation for small and medium-sized businesses. With PromoRepublic, even a beginner can feel like a social media guru and create outstanding, effective and viral posts in social networks. The service is based on a large template library which is used for generating content and posting to Facebook, Twitter and other social networks.

Want more info? > Here is a link to Q&A
Differentiation
What differentiates PromoRepublic from other social media instruments is its template library for different industries and a smart suggestion engine that recommends to users what kind of post is optimal to publish on a given day. Recommendations are based on business type and context of the day such as the day of the week, season, holiday, weather or even a local internet trend. Stats with detailed information on each post and recommendations how to improve performance and reach new audiences are delivered to users' mailboxes.

Templates library will transform into templates marketplace (Shutterstor of post templates) that will be crowdsourced through certified social media marketing experts, designers and copywriters. 
Revenue model
Monthly subscription model. Do It Yourself starting at €10/30 per months (depending on market). Do It For Me services starting at €190. Free trial period lasts 14 days.
In November we launched Content Shop in closed beta, where users can order unique content of all types: blog post, infographic, comics.

We will implement the possibility of in-app purchase of premium templates and template bundles in Q2 2016. This will raise average revenue per user.
Traction
Today PromoRepublic is used by 8,000 small businesses from the CIS region, BR, UK, CA, FI and the US. These companies have connected 10,000 pages to the service and generated 40,000 posts. At the moment there are close to 500 paying customers growing. The company's headquarters are in Helsinki and development office is in Kiev. The startup has 12 employees. Team is very-very lean so we can do more for each invested euro. The goal for 2016 is to get 5,000 of paying customers and achieve 100keur monthly recurring revenues.

Market
PromoRepublic is operating in a growing segment (content marketing automation) of proven market. Segment enjoys a 60% growth. Automated platforms will soon gain the lion's share of the market, while agencies are likely to get burnt. The regular acquisitions of marketing automation startups by giants like SalesForce.com, Adobe, and Oracle are evidence of a growing market.
Why invest?
product/market fit evidence
execution capability: passionate team went through a pivot, entered various markets, and realized numerous startup projects for customers as IT company team, succeeded participating in accelerators
disruptive smart content suggestion technology with IP potential
credible investors, advisors and mentors on board
market opportunity is huge and content marketing segment for long tail of small businesses is booming
pending partnership agreements with Finnish media company and largest site builder in CIS (umi.ru). That will boost revenue and valuation in Q1 2016
co-financing through tekes.fi (Finnish fund for innovation) that results in less risk, longer runway and less dilution for investors.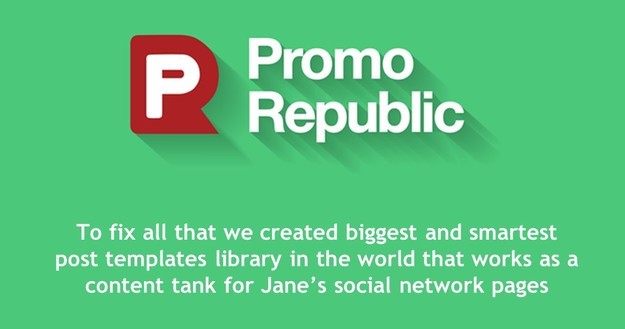 Our team
Our team
We would like to start with motivation of co-founders. This is something that is most important, we think.
Val was the guy who had the idea of PromoRepublic. Val was serving small businesses owning and managing an SME agency, and it was very hard. Budgets were small and demands of customers were big. Val decided to use automation and templates to make serving of SMEs scalable. 
Max is a co-founder of digital agency and marketing expert. Max was a lead mentor of PromoRepublic in accelerator where startup was born. He helped with branding, sales and marketing. After that, digital agency invested into PromoRepublic. In 2014 Max, got inspired by the progress and decided to switch to PromoRepublic operations. He accepted the challenge to make PromoRepublic globally successful.
Mike is a CTO with a strong experience in building complex applications and engagement platforms within digital agencies. His motivation to quit digital agency and join startup team was to stop jumping from one project to another and work on a longer term with one platform to achieve top quality, usability and value creation for users.   

Our entire passionate team consists of 10 full time employees.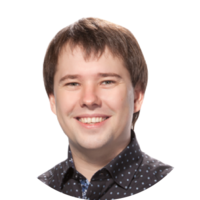 MAX
Business Development Director
10 years in digital marketing and sales. Co-founded digital agency, which became one of the top digital agencies on its market after 3 years. Acquired large accounts e.g. Kimberly Clark, Danone, Ferrero, Philips. Mentor in accelerators, lectures on social media marketing in Bavarian Academy for Advertising and Marketing
https://ua.linkedin.com/in/pecherskyy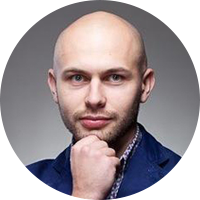 VAL
Chief Executive Officer
Entrepreneur, 8 years in SMEs digital marketing. Founded digital agency for SMEs, managed local search tut.ua, built web services for SMEs.
https://ua.linkedin.com/in/vgrabko/en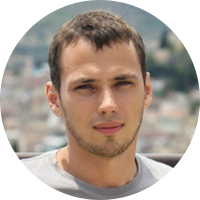 MIKE
Chief Technology Officer / Product Owner
7 years experience in development on senior positions. Created architecture and programmed several social networks engines and big data projects. Internet Security Specialist.
https://ua.linkedin.com/in/mihroot
Risks
Risks
Unlisted growth companies are high-risk investments. Making a high-risk investment involves risks, for example the risk of losing your investment, lack of liquidity, irregular or rare dividends and dilution of your stake. Please study this risk warning before making a high-risk investment.
It is recommended that you familiarize yourself with the investment target of your choice, reduce risks by investing in several investment targets and balance your investment portfolio with more liquid investments. We also advise you to pay attention to the Target Company specific risk descriptions, which you will find included in the pitch materials.
Attached to the pitch there is a creditworthiness report that may be relevant for the investment decision
We are targeting a very large segment of small businesses (long tail of micro-businesses). This is a segment with enormous potential (200 000 000 SMEs), but at the same time it is quite challenging find channels to get small businesses on board. Traditional scalable channels (SEM, PPC, content marketing) might not work perfectly.
If this case we have a plan B and C.
B - we will create a service package for marketers (those customers are more demanding but much easier to reach with scalable channels). 
C - We will focus on partnership deals with those companies who have thousands of SME's on board already (Yellow pages, site builders, e-commerce platforms). This is actually not only a plan C, but one of the proven channels for PromoRepulic.