Poppaa – Invest in a Mobile Game Company
Poppaa develops story based action mobile games for global markets. The company proudly presents their first title Battle Buzz which is packed with full of action and adventure. Join the exciting world of mobile games and be part of the buzz!
This content is also available in
Finnish
Our story
Our story
Watch the trailer of Battle Buzz!
Company background
Poppaa's story started with Pohjanmaan Valtias board game in 2010. At the time the company's name was Tuotantoyhtiö Taso Oy / Jukolautapelit. The company founders successfully developed the game and managed the business from A to Z, including brand development, China outsourcing and distribution. The marketing campaign achieved thousands of followers in Facebook. In addition, the team developed TV, radio and print marketing materials in-house. Poppaa also negotiated many co-marketing deals with local towns and cities in the project. 
Pohjanmaan Valtias was a great success and it sold c. 6000 copies. The game received high attention in media as well as great reviews among critics and players. The game won Best Indie Game award in 2011 at Dome.fi as well as a cultural award in 2012.
Furthermore, the founders developed a product portfolio to cross-promote the brand. One of the most significant products was the graphic novel called Rehdit, häjyt ja kierät which was distributed nationwide collaborating with Lehtipiste. The brand achieved lots of attention and as a result national television produced a documentary about it. Poppaa also produced two heartwarming childrens' books called Karhu ja Sika - Naapurukset and Koiru Koiruli - Karkuteillä.
Transition to mobile action games
In 2013 Poppaa made a strategic change and started to develop free-to-play mobile games. The team noticed a dilemma that there are very few compelling action mobile games for advanced players. The company changed its name to Poppaa Entertainment Oy and hired two programmers. The whole team has lifelong passion for gaming and they aim to create ultimate gaming experiences. Poppaa's first pilot project was called Flyout and it was developed for iOS, Android and Windows Phone 8 platforms.
Now the team is developing action games for mobile devices, both for Apple and Android platforms. Poppaa's games bring console game's user experience to mobile devices so that even the busiest players are able to enjoy diverse gaming experiences in daily life. The first title Battle Buzz is an action packed game which has memorable characters, a hilarious story and several game worlds to conquer.
Game description
Battle Buzz is a classic tale of good versus evil. Radioactive zombie flies attack the peaceful valley of the bees. The bees call for help from the player who must save the valley from the invasion. The twist of the game is that the player truly has the key role: the player chooses which of the many weapons and strategies the tribe of bees uses to defend the valley. The versatile game world has lots of secrets to learn and offers endless strategy possibilities. It is the player who is in command.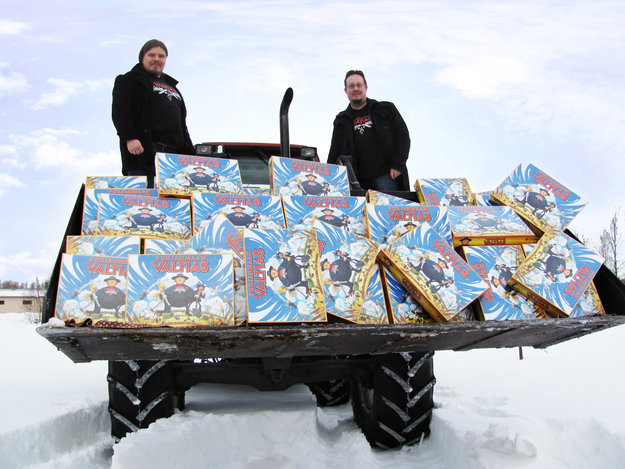 Our business & market situation
Our business & market situation
Rapid growth in mobile game market
The global mobile game market is large and growing at a very fast pace. The market is dominated by strategy and puzzle games that have several well-known hit titles. There are also lots of casual games targeted for entry-level gamers. At the moment there are very few engaging action mobile games for advanced gamers who have played a lot PC and console games. Poppaa's mission is to create games that appeal to this demanding segment. The special focus is on three key game elements:
1) a story based on three-act structure familiar with movies and PC/console games
2) lots of decision making
3) action gameplay with reaction based tactical decisions.
These are the main elements Poppaa's target audience looks for in a good action game and Battle Buzz has all of them.
Poppaa's core target group totals over 130 million gamers worldwide while its games appeal to far larger audiences. This market is very attractive as it is easy to access global distribution channels and users are very eager to download free-to-play mobile games.
The competition in the mobile game industry is high while market entry barrier is low. There is lots of demand for new kind of gaming experiences.
Poppaa's business outlook is promising
Poppaa has currently three titles under development. Poppaa is about to soft launch its first title Battle Buzz in New Zealand. At the same time the company is discussing with several publishers. One of them has over 800 million monthly active users. Poppaa's goal is to reach a few million players during the first year. In addition, publishers have expressed lots of interest towards Poppaa's game roadmap. The company's go-to-market plan is to conclude deals with publishers for both Western and Asian markets.
Mobile games can generate above average returns
Poppaa launches its first title for global markets in coming months. The business model is based on in-app purchases (IAP) and advertising. The revenue projection for the first 12 months amounts to close to 2 million euros and the business outlook is very promising. In the game industry hit games generate above average returns.
Poppaa has invested 125,000 euros in the development of Battle Buzz. Both Tekes and Finnvera have supported the game development. The company has been funded by several investors and financial institutions, the debt amounts to 70,000 euros.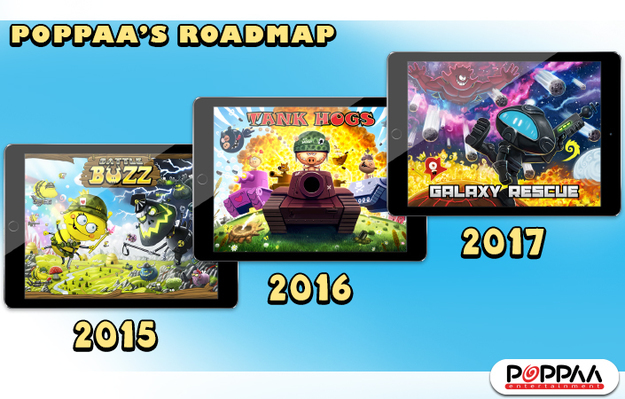 Our team
Our team
Poppaa's game development team is seasoned and talented. For example, Teemu Rajala, one of the co-founders, is an internationally awarded illustrator and he has worked on several titles such as Flatout 2, Flatout Ultimate Carnage, Sega Rally PSP and Ridge Racer Unbounded. Jaakko Talvitie, COO, is a professional script writer and he has worked on various projects including developing TV concepts. Jaakko also masters film editing. The game audio design has been outsourced to Jukka Ruostila who is a veteran Audio Designer and has also worked with several game companies. Overall, the team is very creative and has exceptionally high work ethics.
Poppaa is located at Tampere Game Factory having access to many experienced advisors and mentors.
Jaakko Talvitie
COO, Co-Founder
Jaakko is an enthusiastic gamer who is a professional script writer, film editor, game and graphic designer. Jaakko has been an entrepreneur for several years. Jaakko is an active member of International Game Developers Association (IGDA).
https://fi.linkedin.com/pub/jaakko-talvitie/69/861/666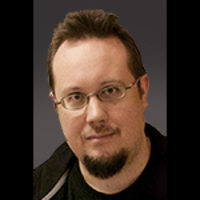 Teemu Rajala
Art Director, Co-Founder
Teemu is an awarded illustrator / graphic artist and he masters 3D and 2D graphics. Teemu is also responsible for game design and he acts as a project lead. Teemu has over ten years of experience in the game industry.
https://fi.linkedin.com/pub/teemu-rajala/45/44a/650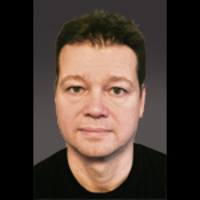 Tero Voutilainen
CEO, Investor Relations
Tero is a serial entrepreneur and manages investor relations. Tero's strengths include strategy and business concepts.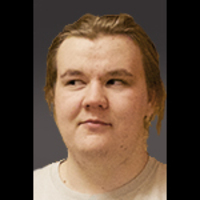 Tuomo Stamblewski
CTO, Software Engineer
Tuomo specialises in software engineering and game development. He has got advanced Unity3D skills as well as lots of experience of mobile game development and several game platforms.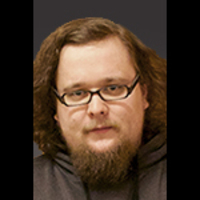 Pasi Hyvönen
CSO, Software Engineer
Pasi has lots of experience of software engineering, game development, graphics programming and networked systems. Pasi is an expert of many technical hardware and tools.
Jinyu Ding
Business Relations, China
Jinyu's role is to manage relations with Chinese publishers.
Risks
Risks
Unlisted growth companies are high-risk investments. Making a high-risk investment involves risks, for example the risk of losing your investment, lack of liquidity, irregular or rare dividends and dilution of your stake. Please study this risk warning before making a high-risk investment.
It is recommended that you familiarize yourself with the investment target of your choice, reduce risks by investing in several investment targets and balance your investment portfolio with more liquid investments. We also advise you to pay attention to the Target Company specific risk descriptions, which you will find included in the pitch materials.
Attached to the pitch there is a creditworthiness report that may be relevant for the investment decision
Market risk: Poppaa's performance may be affected by overall global market factors. Moreover, a successful market breakthrough depends on publishers' installed base and their marketing budgets. Poppaa has been working very actively with one major publisher. Battle Buzz will be available from both App Store ja Android app stores.
Product risk: There is a risk that the product might fail to satisfy some expectation of the players. Hit games are typically easy and fun to play and they have high retention and conversion rates. Poppaa has been developing Battle Buzz title in collaboration with major publishers.
Financial risk: A game startup needs to secure funding prior to the global product launch. Poppaa has currently several small investors and is actively seeking new partners and investors.