Bittiraha.fi - Bitcoin services since 2012
Bittiraha.fi has provided trusted Bitcoin services for almost 3 years and is the Finnish market leader. Now it is time to jump to the next level and become one of the leading companies in the whole Bitcoin economy.
This content is also available in
Finnish
Our story
Our story
*In the attachments you can find our Investment Proposal Summary and instructions on how to invest with bitcoins and a general overview of the Bitcoin economy.*
Our story started in 2011 when the first mainstream news came out about Bitcoin. 
Majority of our founding team (5 of 8) knew each other already and got interested
in Bitcoin at basically the same time. We were fascinated by Bitcoin right from the start. This was April 2011.
At first we were mainly interested in Bitcoin mining. In a matter of only a few weeks we had dozens of "mining rigs" running in multiple apartments - mining bitcoins like crazy. This was a wild ride in itself - and a story for another time.
During the summer of 2011 we became more and more involved with Bitcoin and started to realize the incredible potential it has.
In the fall of 2011 we started to think about the possibilities of running a Bitcoin website. We noticed that almost all information about Bitcoin is in English. There were no Finnish services that offered Bitcoin information or Bitcoin services.
We decided to go for it. We envisioned a site that provides everything you need to join the Bitcoin ecosystem. Bitcoin information and education, news,  blogs,
forums and commercial services for buying and selling bitcoins.

We knew good developers for this would be hard to find, so we started looking for people on IRC (Internet Relay Chat), where the Finnish Bitcoin community has been strong from the start. We decided to ask on the channel (#bitcoins.fi, ircnet) if there are coders who would be interested in joining a Bitcoin company.
We got immediate response. In fact we found 3 coders to our team. 
That was it. Now we had our core team of 8. It was time go to work.
Our development process started in early 2012 with the company being officially founded in March 2012. Our main website Bittiraha.fi officially launched in May 2012.
Nowadays Bittiraha.fi is the leading Bitcoin service provider in the Finnish market. We're also operating the largest Bitcoin ATM network in the Nordics, called Bittimaatti. We run a Bitcoin webstore called BTC Store which focuses on security products.
In the coming weeks we're also launching the production of our own Physical Bitcoins, which are beautiful collectibles with real bitcoin value stored in physical coin format. We already have a wholesale partner for the physical bitcoins in Asia, and are expecting significant volume from the Asian markets.
Currently our company has 10 employees. From the original founding team 4 are still directly working for the company and some are in advisor positions. We're constantly improving and expanding in our journey to become not just a good company - we are on our way to becoming great.
The picture below is from the launch of our prime Bittimaatti location at Kamppi kauppakeskus (which is the most visited mall in Finland). Person in the picture is Henry Brade, CEO of Bittiraha.fi.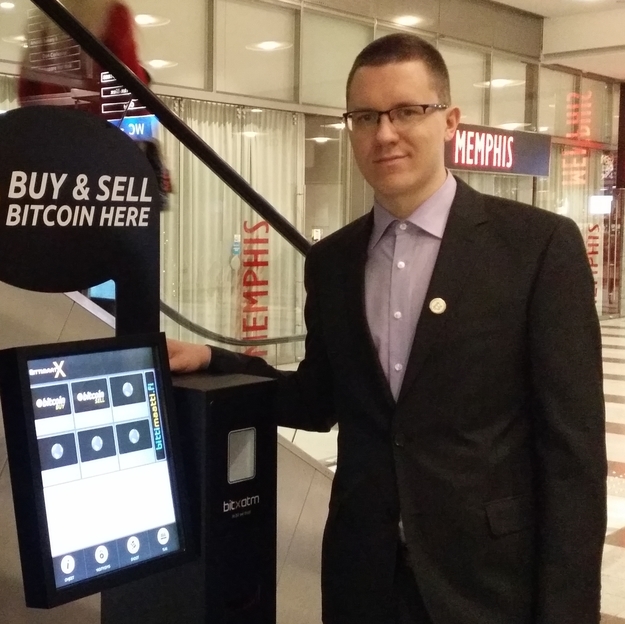 Our business & market situation
Our business & market situation
Bitcoin
Bitcoin is the fastest growing payment network and currency in the world. It has become a hot trend across the globe.
It is a revolution in internet micropayments, remittance, currency markets and online payments in general. It may even change our entire society.
Bitcoin is already used by companies such as Microsoft, Dell, PayPal, airBaltic and tens of thousands of other companies.
Bitcoin has more than 5 million users across the globe and over 50 000 users in Finland. Close to 100 000 merchants are accepting Bitcoin as a form of payment worldwide, and there are 365 bitcoin ATMs in operation. The userbase is growing rapidly, as serious Bitcoin services are getting more and more secure and user friendly.
Our company
Bittiraha.fi is the Finnish market leader in Bitcoin services and has served over 20 000 Finnish customers. The services of Bittiraha.fi include a Bitcoin exchange, Billpay service and Wage payment service. The core idea of Bittiraha.fi is to provide Bitcoin services in a localized fashion.
In addition we are operating the largest Bitcoin ATM network in the Nordics, called Bittimaatti. Our services also include a webstore called BTC Store which focuses on Bitcoin security products.
Our exchange services have processed 20 million euros in volume to date 
We currently process around 1 million euros of trading volume per month
20 000 unique customers, over 65 000 processed orders
In terms of commission revenue we have seen a significant yearly increase since the beginning. Our sales revenue for 2014 was 300 000 €.
The concept of Bittiraha.fi can be expanded to all European countries. Our Bitcoin ATM network can be expanded to other countries as well. BTC Store is already international but requires more resources for marketing to have the impact it deserves.
In the coming weeks we're launching a new international brand which is focusing on Physical Bitcoins. We plan on bringing bitcoins to the whole world as an affordable physical coin. This is a different approach from the physical coin products currently available, which are very expensive and mainly used as collectors items. Our focus is on the idea of using them as affordable gift items.
For the Physical Bitcoin product we plan on targeting the European market directly and we already have a wholesale partner for the Asian markets where we expect significant volume.
In addition to strenghtening our core services and making them global, we are also working on multiple new exciting products.
First of all we plan to build a Bitcoin vault where any person can safely store their bitcoins. We believe our team has the expertise to do this safely and securely. For the vault project we already have a partner company which provides certificated storage for us to be able to get insurance for our vault.
In addition we are interested in launching an ETF (Exchange Traded Fund) on top of the vault. This would likely be done in co-operation with a company that already has the licenses to operate an ETF. Our role is to provide the Bitcoin infrastructure for the fund.
We believe these ideas for expanding our operations have great potential.  The only thing we need now is the funding to start working on them right away.
*In addition to the forementioned projects the company is developing a technology that enables sending and receiving Bitcoin transactions without an internet connection.
More detailed discussion about this technology is subject to Confidentiality Agreement.*
Remittance
We believe that one of the greatest opportunities for Bitcoin is remittance. Sending money between continents is faster, cheaper and more convenient with Bitcoin than with any other alternative. Currently the only thing missing is proper infrastructure.
Our company plans on being heavily involved in the Bitcoin remittance market. For instance our Bitcoin ATM network is a great platform for international money transfers. We are already in talks with other Bitcoin startups to connect our ATM's with local Bitcoin exchange infrastructure across the globe.
Partners
Our company has an extensive partnership & contact network within the Bitcoin industry. We have worked with BitPay, Bitstamp, Lamassu, Casascius, Bitcoin Magazine, BTC Trinkets, LocalBitcoins and many other companies. In Finland we have a close partnership with upcoming merchant service startup Bitcoinkaupat.com. 
The CEO of Bittiraha personally knows many CEO's in the Bitcoin industry and is in a great position to build greater partnerships.
Our vision
The Bitcoin economy is growing rapidly but it is not mainstream yet. It's currently facing a challenge of how to create services that are useful for mainstream consumers.
There are many approaches to this. Making it easier is important. Making it more secure is important. However we also believe in making it invisible. The Bitcoin of the future may not show itself to the users in the way it now does. There are ways of using Bitcoin without actually knowing that you're using it.
We believe Bitcoin will be the new gold standard. A new truly global currency that will rival the largest national currencies in the world. However what Bitcoin looks like now will not be how it looks like in 5-10 years. It will evolve significantly.
Our team at Bittiraha.fi has experienced Bitcoin since 2011. We don't only understand the technicalities of Bitcoin, we now have a pretty good idea of where Bitcoin hits and where it misses. We plan to focus on where it hits.
Brand building
Building a brand is important. We are one of the top companies in the Bitcoin economy in terms of building a brand. Not only are we by far the most known Bitcoin brand in Finland, our name, Bittiraha, is actually a synonym of Bitcoin and is commonly used to refer to Bitcoin.
Our whole market has been the 5,5 million Finnish people. We have provided Bitcoin services which are still a niche. Yet we have managed to attract over 20 000 Finnish customers and to build a brand that has great impact locally.
Imagine what we can do when we start doing the same on a larger scale? The big players in Bitcoin space will need to watch out.
In the picture below we demonstrate how powerful our brand is in Finland. In the Google search for "Bitcoin", our website has both #2 and #3 spots in the organic search. Only the Wikipedia page for Bitcoin has a higher rank than our website.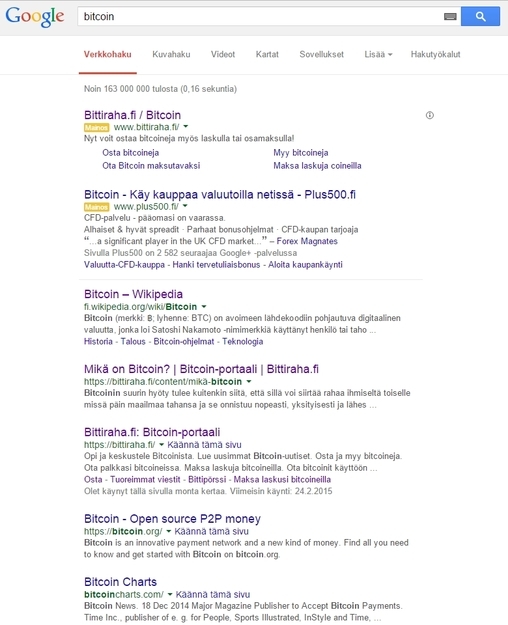 Our team
Our team
Our team is one of the most capable startup teams in the world. With experience in entrepreneurship, business, technology, programming, security, website design, graphics, marketing and film making, our team can do it all.
Check the profiles of our core team members from below to get an idea of whom you are investing in.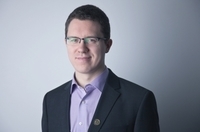 Henry Brade
CEO
Henry is one of the co-founders of Bittiraha and has been in charge of daily operations since the beginning. Henry has a college degree in IT networking and a background as a professional poker player. Since learning of Bitcoin in 2011 he has been a hobbyist ever since. Nowadays Henry is considered one of the key Bitcoin experts in Finland. Henry had no prior experience of being an entrepreneur but the 3 years in charge of a Bitcoin startup has been a great learning experience. He is well prepared for the challenges ahead.
http://fi.linkedin.com/pub/henry-brade/92/95b/a51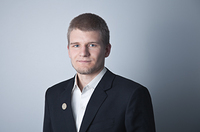 Viljami Räisä
COO
Something needs to get done? No worries, Viljami will handle it. He is known as a Bitcoin expert & hobbyist and in his job as the Chief Operating Officer he focuses especially on getting things done. Viljami is a co-founder and he is in charge of physical Bittimaatti installations and BTC Store.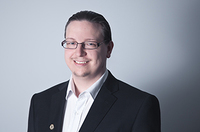 Joel Kaartinen
CTO
Joel Kaartinen is the technical expert in our team and he is in charge of our technical solutions. Joel has expert level knowledge on Bitcoin and he follows Bitcoin Core development closely. Joel feels that the decentralization of power is one of the most important features of Bitcoin. Joel is a co-founder.
http://fi.linkedin.com/pub/joel-kaartinen/37/61a/503/en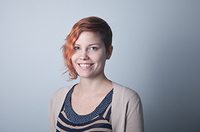 Outi Huotari
Broker
Outi is one of our brokers. Broker's job consists mainly of processing the orders of our Bitcoin Exchange service at Bittiraha.fi and handling related customer service. Outi is a Bitcoin hobbyist and she is doing her master's thesis in the University of Jyväskylä on Bitcoin.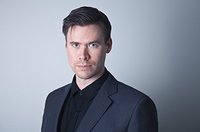 Jani Tossavainen
Broker
Jani is one of our brokers. Broker's job consists mainly of processing the orders of our Bitcoin Exchange service at Bittiraha.fi and handling related customer service. Jani is a Bitcoin hobbyist and a co-founder of Prasos.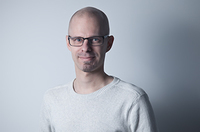 Joel Lehtonen
Project Manager
Joel Lehtonen is the project manager of our development team. He has extensive programming skills and also experience on embedded systems. In addition to working for Bittiraha he runs the internationally acclaimed Kryptoradio project.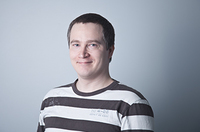 Sebastian Mäki
Software developer
Sebastian is known for his diverse skillset spanning many different fields. For Bittiraha he is developing software solutions. He supports a future built on open source and decentralized technologies.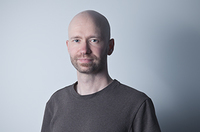 Samuli Pahalahti
Communications Officer
Samuli is in charge of keeping Bittiraha.fi social media up-to-date. He is a writer in the weekly "viikkokatsaus" report at Bittiraha.fi and he also publishes blog posts at the Bittiraha website.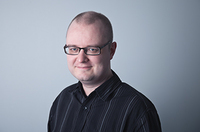 Juha Kallio
System Admin
Juha has been a Bitcoin hobbyist for many years. For Bittiraha his role is system administration.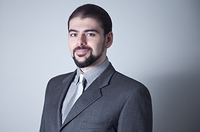 Igor Väisänen
Producer
Igor is our marketing planner and producer. His speciality is photography and film. He's especially interested in Bitcoin as a payment method.
Risks
Risks
Unlisted growth companies are high-risk investments. Making a high-risk investment involves risks, for example the risk of losing your investment, lack of liquidity, irregular or rare dividends and dilution of your stake. Please study this risk warning before making a high-risk investment.
It is recommended that you familiarize yourself with the investment target of your choice, reduce risks by investing in several investment targets and balance your investment portfolio with more liquid investments. We also advise you to pay attention to the Target Company specific risk descriptions, which you will find included in the pitch materials.
Attached to the pitch there is a creditworthiness report that may be relevant for the investment decision
Bitcoin has great potential but it is a politically, financially, technologically and socially experimental technology. It is a true paradigm shift. It is not guaranteed that Bitcoin will become a major currency. In 5 years it doesn't necessarily even exist. This needs to be taken into account when investing into bitcoins or Bitcoin companies.
In terms of the market situation within the Bitcoin economy - there are of course challenges. It is becoming a highly competitive market. We strongly believe that we have what it takes to be one of the leading companies in this market - but we can't guarantee it.