Abacus Diagnostica – fast and reliable test results
At Abacus, we are aiming for a future where doctors can confirm a patient's diagnosis with a laboratory test during the first visit, without having to wait days for the test results.
Our story
Our story
At Abacus Diagnostica, our goal is to make disease testing in healthcare, i.e. diagnostics, easy, fast and cost-effective. At Abacus, we believe that everyone should be able to receive reliable test results immediately upon the first visit – whether it is a patient suffering from symptoms of an gastro, respiratory or skin infection, a child or an adult, or a person with acute or long-term symptoms. Obtaining test results quickly can also effectively prevent the spread of chains of infection.
In an ideal situation, there are no waiting times: an antibiotic-resistant bacterial infection of an elderly person in a nursing home is diagnosed and treated locally before the infection spreads to the bloodstream, antibiotics are not prescribed for influenza – and the diagnosis of patients with fever who have been exposed to coronavirus is determined during the first visit to the doctor. This is our vision.
We offer an investment opportunity as a fast-growing and cash flow-positive company with a high exit potential.
Ensuring a diagnosis – how and why?
Diagnostics are used to identify pathogens in infectious diseases. Diagnostic tests can be used to detect the pathogen itself (bacteria, virus or parts thereof) or antibodies that the body develops when a foreign bacterium or virus enters the body. Tests to identify the pathogen on the basis of its genetic material (DNA or RNA) are often referred to as PCR tests, referring to polymerase chain reaction, the genetic duplicating technology often used in these tests. We use this technology at Abacus.
During the COVID-19 pandemic, differences in testing methods have often come to light in public: PCR tests detect acute infections that are critical to the prevention of disease. Antibody tests, in turn, reveal an infection that has already led to illness and indicate any resistance to it that may have developed. Almost-asymptomatic infections and resistance produced by vaccines can also be detected in antibody tests. PCR tests and antibody tests are completely different from each other in practical laboratory work, and analyses are currently carried out using different devices.
In managing communicable diseases, both methods of testing play a significant role. That is why we want to provide a unique overall solution to make the work of doctors and laboratories easier in the future. Our next-generation GenomEra 2+ (Ge2+) system can detect both pathogen and antibodies to the pathogen quickly, reliably and cost-effectively with one and the same device during the first healthcare visit.
The cost of waiting
The identification of an infectious disease and the possible delay in its diagnosis have a significant impact on both individuals and society. Obtaining the correct diagnosis quickly is essential for proper treatment and breaking the chain of infection. Delays can at worst lead to a human tragedy, when a patient dies of a disease that would have been preventable by timely diagnosis and treatment.
During the coronavirus pandemic, the costs and effects of an uncontrolled infectious disease have become visible worldwide at both the individual level and for entire societies. The importance of rapid, effective and timely measures to control infectious diseases is now better understood. We believe that increased awareness will change behaviour in the future so that attention will also be paid to cutting off other viral transmission pathways. However, most laboratory diagnostics are still carried out by large central laboratories with special equipment for tests, the separate facilities required for the preparation of samples and equipment, and a sufficient number of trained personnel. As the journey from the doctor's office to sampling and the transportation of samples to laboratories for examination takes time, it may be necessary to wait several days for the laboratory confirmation of a diagnosis.
Point-of-care (POC) diagnostics is an alternative to testing in centralised laboratories. POC diagnostics are carried out near the patient's place of treatment, and patient samples are not sent to external laboratories. For POC diagnostics to be beneficial, the equipment must be versatile, easy to use and cost-effective overall. The main advantage of POC diagnostics is that they provide a confirmed diagnosis quickly – and therefore the correct treatment for patients, even in smaller healthcare units. Time saved in diagnosing infectious diseases saves lives and the total cost to society.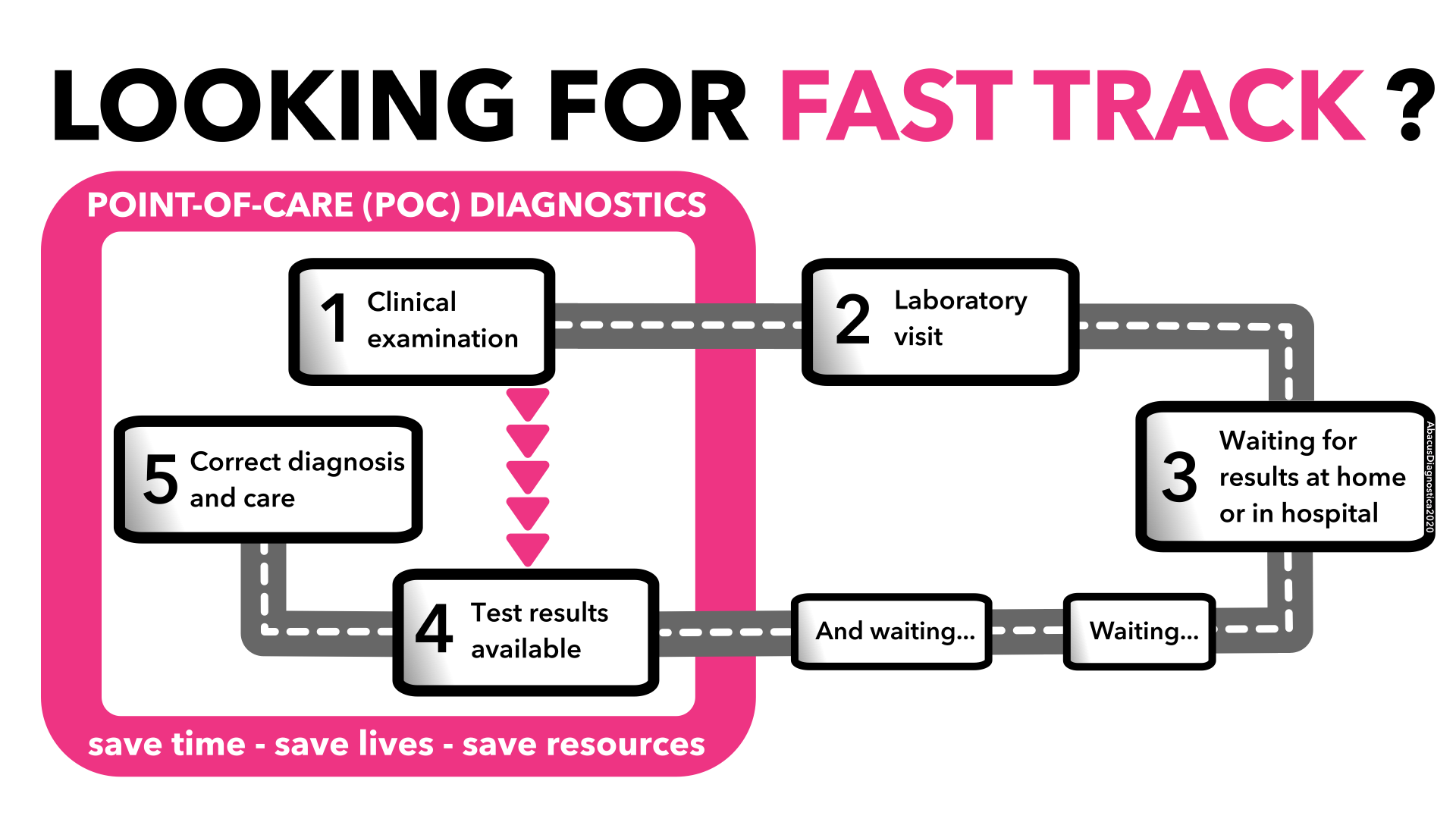 The Ge2+ system that is under development is suitable for POC diagnostics, and is designed with the user in mind, from start to finish. We understand that ease of use reduces errors and also enables new users to be trained in a short time. Ultimately, the availability of the testing is experienced by the doctor and the patient as reliable, right-first-time results and as costs saved in the treatment unit, as well as a better overall patient experience.
Why invest in Abacus?
1) A rapidly growing market and addressing global healthcare problems
Our sector, POC diagnostics of infectious diseases, is one of the fastest-growing markets in diagnostics, with a predicted annual growth rate of 14.4%. The coronavirus pandemic is further accelerating this growth. The coronavirus pandemic and antibiotic resistance caused by overuse of antibiotics are both serious global health threats. Fast and reliable diagnostics play a key role in the fight against these problems.
2) Moderate valuation and a high exit potential
In recent years, large corporations in the field have purchased several comparable companies. Even companies that are at the early stages of their operations have been bought for prices of up to USD 450 million[2] . The acquisition of Iquum and StatDX can be considered as acquisitions in the sector. Roche acquired Iquum in 2014 for approximately USD 450 million, and Qiagen acquired StatDX in 2018 for approximately USD 191 million.
Our goal is to make Ge2+ the most versatile POC testing system on the market that meets customer needs better than existing solutions. In this way, expanding the use of our current technology through Ge2+ will allow for a significant increase in valuation from the current level of EUR 9.5 million.
3) A low technology risk and market risk
Our technology has been proven in years of routine use by customers and in tens scientific publications. We will include in the new system our PCR expertise used in existing products and developed over the past 15 years, as well as the very extensive antibody testing expertise of our founders and in the Turku region. In other words, we are not reinventing the wheel – we are packaging well-known and high-quality solutions smartly into a new system.
We have years of experience in the international diagnostics market, and thus we have the very latest market knowledge and understanding. In addition, we have the necessary authorisations, quality systems and existing sales and partner networks.
4) A cash flow-positive company with a broad range of products
We are one of the few companies that derive significant economic benefits from the coronavirus pandemic. Our high margin test sales multiplied in April and May, and now have a strongly positive cash flow, which is rare for growth companies in the industry. Although the coronavirus situation has brought a huge sales spike, we are not only dependent on the sale of coronavirus tests. Our installation base of devices is now growing rapidly and most of our customers use several of our other tests in addition to the coronavirus test. Together with new tests, we believe that this will generate significant turnover for years to come.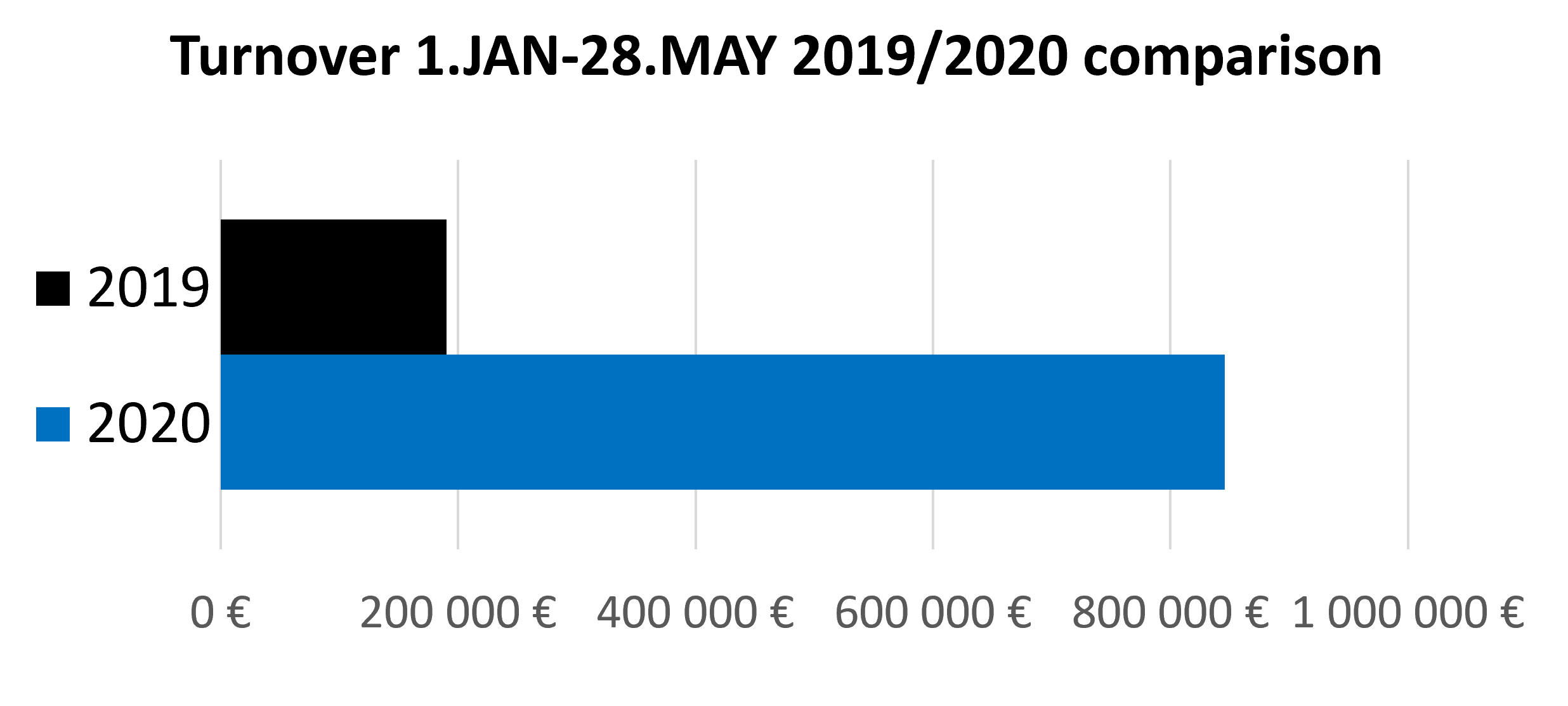 5) Megatrends support growth and operations are responsible
Climate change is bringing tropical diseases further north, and Abacus has the necessary technology to diagnose these diseases, which makes it possible for them to be treated and combated more effectively. As a Finnish company, responsibility and sustainability are a natural part of our business operations, and we will focus more on these. Work on obtaining the ISO 14001 environmental certificate and the preparation of a written responsibility programme is already underway. We take good care of our personnel, which is reflected in a very low staff change and a well-functioning team. 
Abacus in a nutshell
Abacus is a spin-off company founded in 2004 at the Department of Biotechnology at the University of Turku. The company's founding professors and researchers have commercialised several university based innovations – as we have. During the early years, we developed a technology base, and in 2009 we decided to focus on diagnostics of infectious diseases. The current main owners, Arctic Partners and the start-up fund Aloitusrahasto Vera (now Innovestor Ventures), came on board in the same year. At the end of 2010 we received the first European-wide marketing authorisation, the CE mark, for the GenomEra test system we developed. Since then we have further developed the technology and system and introduced new tests on the market. We currently sell and manufacture nine different CE-approved products, as well as a coronavirus test with an special approval from the Finnish Medicines Agency Fimea. Over the years, we have raised approximately EUR 8.5 million of external financing. We have delivered about 150 GenomEra systems, and expect production and sales volumes to be multiplied this year with strong growth driven by the coronavirus pandemic. We have achieved a positive cash flow, and plans on the new Ge2+ system, which will bring major changes to diagnostics, are well underway.
Our business & market situation
Our business & market situation
Market size and growth speed
The value of the global diagnostics market was estimated at around USD 16 billion in 2019, and is growing by 6.2% a year.  The value of our main target market, the molecular POC testing market, was valued at USD 1.72 billion in 2019, and before the outbreak of the coronavirus pandemic the forecast for the coming five-year period was growth of +14.4%[2] . Our second target market, the POC diagnostics market for antibody identification, is expected to grow by 12.7% and reach USD 2 billion by 2025.  The market for individual tests is also large; for example, the influenza testing market was estimated to have been around USD 1.08 billion in 2018 and to grow by about 9% per year.  The market for a single panel test may be much broader, as panel tests can identify multiple pathogens from the same sample in a single test. For example, the global market for respiratory infection testing was estimated at USD 5 billion in 2016,  and the testing market for gastro infections is estimated to grow to USD 6.1 billion by 2027.
Our products
GenomEra CDX test system 
Our test system consists of single-use disposable test chips, a measuring device, and software to interpret the test results. The highly simplified test chips are the core of Abacus' technology and products. They are the result of 15 years of PCR expertise with Abacus' patented technology, in which reagents are attached directly to a chip made of an injection-moulded plastic part and aluminium foil. Our production process does not require the expensive and demanding lyophilisation used by most competitors. Due to the low manufacturing costs, we can price our products competitively, while maintaining a good margin. The antibody tests make use of time-resolved fluorescence, which improves the sensitivity and reliability of the assay compared to conventional solutions.

The GenomEra user carries out an easy and quick pre-processing procedure (pre-processing of the coronavirus test) , adds the patient sample to the test chip, transfers the chips to the device, and starts the assay run. The device then permanently seals the test chips. Each chip has a unique barcode that tells the device which assay is to be carried out for each sample, and identifies the results on a patient-by-patient basis without the need for a personal identity code. Up to four tests can be carried out from one sample at a time. The analysis is complete after about an hour, and the software automatically reports the results as positive or negative and transfers them to the laboratory information system if necessary.
The Ge2+ next-generation testing platform under development
Most of the funding now being raised will be used to develop a next-generation testing system. The system uses the expertise accumulated over the years and the technology that will be packaged in a completely new form and is based on Abacus' current technology. The selling points of Ge2+ will be ease of use, speed and versatility. Because the assays make use of the patented dry chemistry of the GenomEra system, it will be simple to transfer existing assays to a new platform. Our goal is to create the most easy-to-use system on the market with unparalleled features.
A unique feature of Ge2+ will be the combination of PCR and antibody tests on the same POC platform. This allows, for example, for the use of the PCR method with the same device to detect infections and to verify a passed or prolonged infection based on antibodies. 
In PCR assays, Ge2+ can detect up to 11 bacteria or viruses from one sample, allowing, for example, all the most fundamental causes of respiratory infections to be detected at once. In antibody tests, our goal is to report three different results per sample. Different antibody types, for instance, can be reported separately. Due to dry chemistry, manufacturing costs remain low, allowing competitive prices and high margins. 
Our goal is to launch Ge2+ in late 2022 and to make available a wide range of tests, including the so-called "game changer" tests that competitors do not currently offer. These include reliable antibody and PCR tests for whooping cough, as well as a panel test for tropical diseases. These clinically important tests will quickly increase the installation base. When there is a well-established installation base, the most competed tests can also be gradually brought to market.
Why combine PCR and antibody testing?
The PCR method has been found to be superior in the diagnosis of multiple infections, as the method can detect even individual molecules. No other diagnostic test has the same level of sensitivity. In addition to superior sensitivity, a well-designed PCR test is extremely accurate, i.e. specific. For these reasons, PCR has replaced several other methods, and is almost exclusively used to detect SARS-CoV-2 or sexually transmitted diseases, for example.
However, antibodies cannot be detected by PCR – antibody tests are still required for this. Antibodies play an important role in the treatment of certain infections, such as measles, whooping cough and COVID-19.
There are some PCR devices on the market that are suitable for POC diagnostics, and competition is fierce for influenza testing, in particular. On the other hand, reliable antibody assays that are suitable for POC diagnostics are practically non-existent – and we do not know of a single POC device that combines both of these technologies. Combining two different technologies is not always easy. Abacus' strength is our unique expertise in both technologies and our ability to combine them in a single device.
In healthcare, the introduction of a new device is always a major undertaking, and therefore the most easy-to-use and versatile systems are favoured in procurement. Combining two different technologies in a single system enables a wider application area and a unique competitive advantage.
Our test range 
We already offer one of the broadest range of tests in our own market segment. The coronavirus test is our latest addition. In the autumn, we are launching a meningitis test and a combination test to simultaneously detect COVID-19 and influenza A and B. Our range of tests currently covers norovirus, influenza and RSV, as well as MRSA hospital bacteria, pneumococcus, group B streptococcus, and C. difficile bacteria, which causes antibiotic diarrhoea. More information about our tests is available on our website.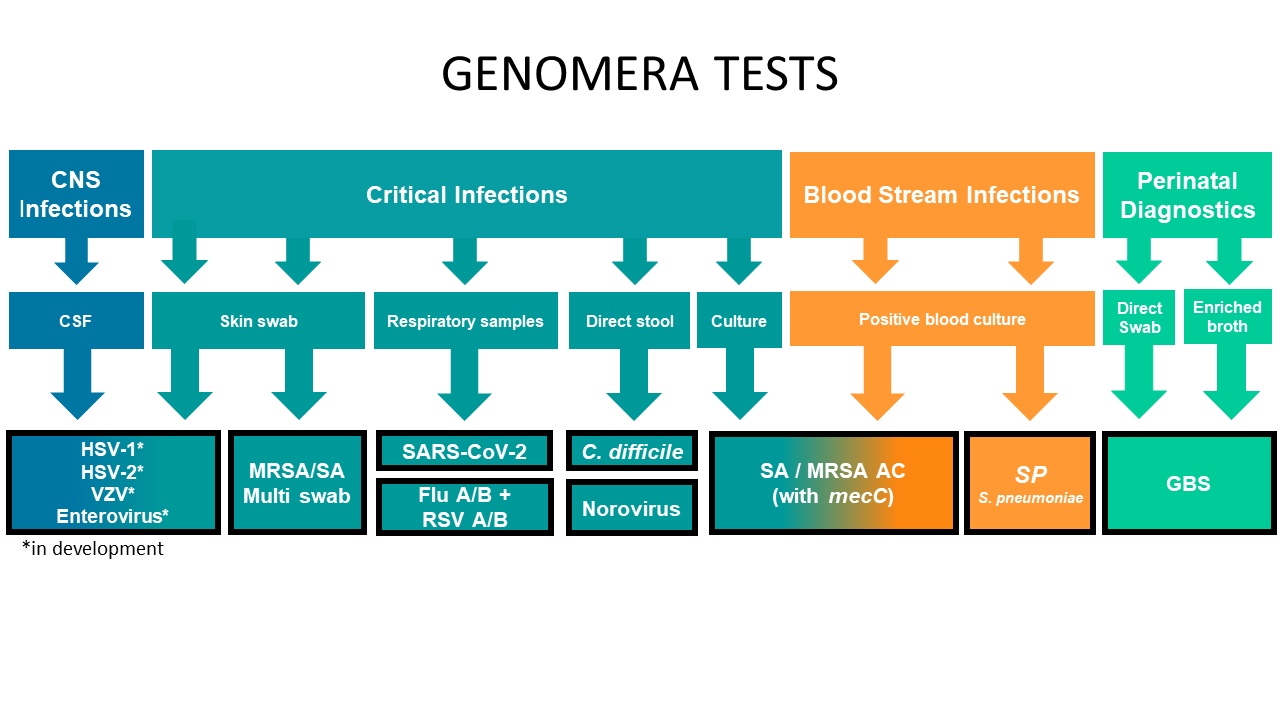 Earning logic
We use the industry-specific "razor-razor blade" model, whereby the instrument is sold at the lowest possible cost and the consumables are sold with high margins. A similar earning logic is used in other sectors for the sale of various products, such as coffee capsules, inkjet printers and, of course, razors.
In general, we sell the instrument to a distributor who provides the instrument without a one-time fee to the end customer. The distributor then adds the price of the device to the price of the tests. In recent years, the Device as Service (DaaS) model has also become more common in Finland, whereby the end user pays only according to the number of patient outcomes reported.
Market trends
There are two clear and mutually distinct trends in the sector: units producing health services combine and consolidate their operations, but at the same time there is rapid growth of decentralised POC diagnostics, which is the market where Abacus operates. The test results for infectious diseases are wanted as quickly as possible, making decentralised testing the only option. Sending samples to central laboratories is time-consuming and costly, so there is a willingness to pay significantly more for POC diagnostics than for the corresponding centralised laboratory test. In terms of total costs, POC diagnostics often makes sense.
The competitive situation
In the case of coronavirus, reliable and sufficient availability is one of the main decision criteria for selecting a test. There is a shortage of a number of raw materials in the sector, and although the availability of tests has already improved slightly, the availability of many tests is still limited and uncertain. We have an excellent reputation as a reliable supplier, and we have been able to keep all our delivery promises. However, we have had to severely limit the parties to which we have promised to provide tests. As a Finnish company, we prioritise deliveries to Finland.
In a normal market situation, the most important decision criteria are a broad range of tests, speed, ease of use, reliability, a high standard of professional customer service, and cost-effectiveness. GenomEra offers one of the most balanced solutions on the market at cost-effective prices. Our main competitive advantages are a broad and growing product range, excellent customer service, competitive prices and reliable tests.
As the leading competitors in their own market segments, two need to be mentioned: Cepheid's GeneXpert, and bioMérieux's Filmarray. Both of these tests need to be carried out using a variety of lyophilised reagents that are sensitive to moisture. Lyophilisation and mechanically complex test cartridges result in high production costs. Thanks to Abacus' patented technology, we do not have to use lyophilisation, and the tests are simple to manufacture. This significantly reduces production costs. In addition, Abacus' patented dry chemistry is relatively resistant to humidity and fluctuating temperatures. For customers, this results in low prices and tests that are easy to preserve.
We have conducted a market survey based on the Ge2+ preliminary specifications and test range. Feedback from end users and distributors has been excellent, and there is keen interest in the Ge2+ system. The market survey strongly supports our plan to integrate PCR and antibody testing into the same system. Ge2+ is particularly interesting to smaller healthcare units. A wide range of tests and usability are increasingly emphasised in the markets. We already have one of the widest test ranges on the market – and we want to make Ge2+ the most user-friendly test on the market.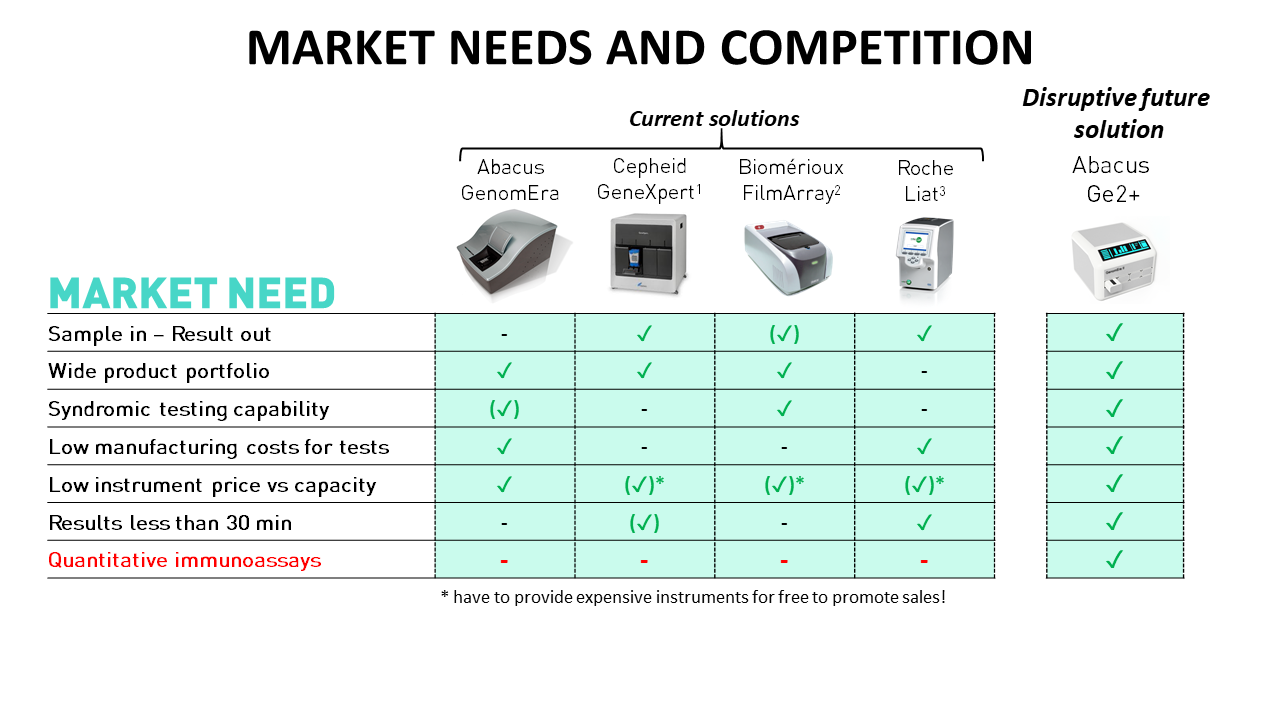 Target customers
Our current target customers are small and medium-sized hospital laboratories that do not have the specialised expertise, facilities or equipment for typical molecular diagnostics.
The target customers for Ge2+ are increasingly smaller health care units, as well as large hospital emergency rooms and departments that require rapid diagnosis of infectious diseases. With one technology and individual tests, testing needs for these applications are low, but a large test portfolio and a combination of two different technologies will lead to a significant total number of test counts. In this case, even in small places, the staff will maintain a routine for testing and the investment in the instrument will be economically feasible.
Sales and distribution channels
All GenomEra products are sold through distributors . This is typical for the sector.  We have chosen this strategy so that we can focus on our core expertise and do not have to spend large sums of money creating our own sales network. Our distributors are often the leading operators in their country and also include Abbott, a global giant. Currently, Abacus' distribution network covers a large part of Europe and selected Middle East and Far East countries. We have actively expanded and updated our distribution network in recent years. In the current coronavirus situation, demand is so high that we have had to defer entry into new countries and focus on supplying a sufficient number of products to existing distributors. When the production capacity is permitting, we will continue to develop the distribution network.
We are having discussions on entering two of the largest markets, the United States and China, together with a local operator in each of the countries. With this arrangement, expensive and demanding registrations would be left to the partner, while at the same time achieving the fastest possible sales growth.
Regulation
In vitro diagnostics is a strictly regulated market, and we have had the necessary permits and quality certificates for years. A major change will take place in Europe in the coming years when the new IVD regulation (IVDR) enters into force. One of the biggest changes relates to notified bodies. At present, very few IVD products require the approval of a notified body, whereas with the new regulation most IVD products will require the approval of a notified body. According to current information, the transitional period will end in May 2022. As we see it, more demanding regulations will provide an advantage, as this will potentially reduce competition. At the same time, registrations with non-EU countries are likely to be made easier.
Megatrends and their effects 
Increased mobility
The coronavirus pandemic has restricted travel and mobility, but after the temporary constraints are removed, the number of trips for both business and leisure will increase again. Local and rapid detection of epidemics is important in order to prevent their spread. The typical travel-related illness is diarrhoea, which is increasingly caused by antibiotic-resistant bacteria and can at worst be life-threatening.
Climate change 
The World Health Organization predicts that global warming will lead to the spread of insect-mediated infections that in the past have been mainly restricted to tropical areas.  There has already been a significant increase in the incidence in Southern Europe of two mosquito-borne diseases, malaria and West Nile virus. Tropical diseases are very difficult for doctors treating patients outside the areas of infection, as diagnoses cannot be made on the basis of symptoms and cases are rare and often serious.
Changes in values, responsibility and the environment 
Sustainability and environmental issues are becoming increasingly important decision-making criteria for both customers and investors. Environmental (E), social (S) and governance (G) issues also have an impact on the value creation of companies.
Developing countries 
Economic growth in developing countries is rapid, with a growing middle class. However, the development of healthcare in developing countries is often limited by long distances and poor connections between patients, treatment units and other actors. There is a lack of logistics for the transport of samples, and the patient may never return for the results.
Ageing populations
In developed industrial countries, the population is ageing, with a corresponding increase in the need for healthcare. This increases the demand for diagnostics that are specifically suited to POC diagnostics in treatment units. 
Abacus and megatrends
For the needs resulting from mobility and climate change, Abacus designs test panels for diagnostics, such as the most common tropical diseases and diagnostics for travellers with diarrhoea. For the coming winter's influenza epidemic and the anticipated "second wave" of coronavirus, we are developing a combined test to distinguish influenza A and B and COVID-19. This will ensure the timely diagnosis and care for symptomatic influenza and COVID-19 patients.
Abacus is a responsible Finnish company, and to formalise our reputation the company is aiming to have the ISO 14001 environmental certification and is also preparing a written responsibility programme.
Decentralised and user-friendly diagnostics in the healthcare services of developing countries is practically the only option. When a patient sample is tested immediately in the healthcare unit, the stability and transport of samples do not cause any problems, the results are immediately available, and any treatment in accordance with the diagnosis can be started immediately. Abacus is exploring the possibilities of supporting the development of healthcare in these countries.
Abacus' response to the healthcare needs of the ageing populations in western countries is a user friendly, multi-purpose Ge2+ system designed for POC testing. 
Future growth opportunities 
We are currently working on the diagnosis of human infectious diseases. However, the technology we use is highly scalable and is suitable for cancer and heart attack diagnostics and genetic studies, amongst other applications. Completely new opportunities are offered by pet and farm animal diagnostics, food safety, product counterfeits, and biosafety. These new markets could be opened up by licensing arrangements which, if successful, would quickly generate cash flow without major investments of the company's own assets. 
Our team
Our team
The members of Abacus' board of directors have decades of experience in international diagnostics business operations, as well as a formidable track record in the commercialisation and patenting of university-based inventions. The company's operations are carried out by a young but experienced and highly committed team. Over the years, we have developed Abacus from a startup into a well-run and authentic diagnostics company. We operate with confidence and we know that ups and downs are part of the reality for growth companies. Over the years, we have also lost key members of personnel, which on the other hand has allowed young talents to take up new positions of responsibility. At the same time, we have repeatedly found ways to operate more productively.
In our opinion, changes provide an opportunity to develop, and the most recent example of this is the coronavirus pandemic. In the midst of the global crisis, we have joined forces to create a solution: drawing on our networks we developed a new coronavirus test within a few weeks with a team of around ten people. When the enormous demand for the coronavirus test proved that the test production capacity was limiting our growth, we developed our processes rapidly: we have already halved  the time needed to manufacture tests  and manifolded production volumes with small but timely production process development measures.
The economic challenges of past years have taught us to make extremely effective use of our scarce resources. We focus on our core competencies and do not try to do everything ourselves. We have recruited new employees during their studies, giving students the opportunity to apply what they have learned and the latest knowledge in the business world. This has enabled us to provide attractive career paths and to secure the long-term engagement of our team. We have got through challenges together, and as a sign of this we have 10 CE IVD products on the market, over 20 distributors, and a positive cash flow.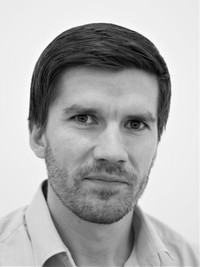 Erno Sundberg
CEO, M.Sc. (tech.) biotechnology
Erno joined Abacus as a summer worker in 2010 and has been developing all of the company's operations, from product development through quality to production. He has been the CEO of the company since 2016. He is actively involved with customers – both with distributors and end users – and participates in the day-to-day decision-making of the company. Erno is exceptionally skilled in technology and is able to train distributors and to discuss matters with even the most demanding end customers. This makes it possible to truly understand customer needs and to guide Abacus on the right growth path.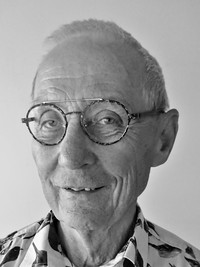 Timo Lövgren
Chair of the board, founder, professor emeritus, biotechnology
Timo was for ten years head of research at Wallac Oy, a company specialising in medical diagnostics, before becoming professor of the Biotechnology Department established at the University of Turku. In addition to Abacus' basic technology, over the years the department has developed several commercially successful innovations, and Timo holds over 15 patents as an inventor. In addition to Abacus, he was the founder of Arctic Partners, Kaivogen, and Innotrac Diagnostics, which is now part of the Danaher corporation and employs over 200 people in Turku. Timo has been the chair of the board of directors of Abacus since the founding of the company, and had a key role in securing funding in the past years. Timo benefits Abacus with his unique expertise, international network and experience in the patenting and commercialisation of university-based inventions.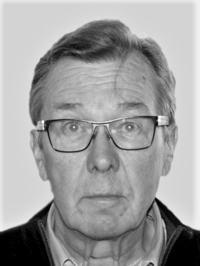 Ilkka Kouvonen
Member of the board, PhD biochemistry
Ilkka was the CEO of Medix Biochemica for over 14 years, from the founding of the company onwards. As the CEO of Turku Science Park and the sector director of the Finnish Innovation Fund Sitra, Timo has developed broad-ranging expertise in innovation systems and risk financing of technology companies. He has been a board member or chair of the board of directors of a total of 20 companies. Ilkka brings his impressive board expertise and broad business knowledge of the life sciences sector to Abacus. 
Tero Soukka
Member of the board, founder, professor, biotechnology
Tero is a founding partner of Abacus and is a professor of biotechnology at the University of Turku. Tero's research background relates to the methods used in Abacus' products. He has led a number of diagnostic technology research projects, in particular in the field of analytical technologies, in which he has over ten patents and patent applications, as well as more than 100 peer-reviewed scientific publications. Tero's in-depth understanding of IVD technologies, international scientific know-how at the highest levels in the industry and extensive experience in the patenting of inventions are particularly valuable to Abacus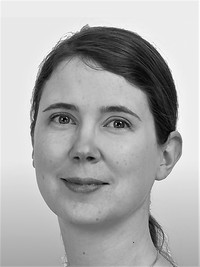 Leena Kokko
Member of the board, PhD biotechnology
Leena has over 10 years of experience in growth entrepreneurship. She has been the CEO of Kaivogen Oy since its founding, and under her leadership Kaivogen has become a profitable company with over 20 employees. Before entering the industry, Leena was involved in developing assay technology at the University of Turku. Abacus benefits from Leena's impressive expertise in the development of antibody assays and profitable growth of the company.  
Janne Holopainen
Device and software manager, PhD physics
Janne joined Abacus in 2009 to participate in the updating of the GenomEra system for CE IVD use. In device and software development, Janne's area of expertise broadened widely to device production and maintenance and the establishment of a quality control system. Currently, Janne is responsible for all matters related to devices and software, including the continuous development of both the company's internal and external software. Janne has been with Abacus for 10+ years, helping to solve the company's problems in all areas ranging from production strategy to practical matters for individual end users.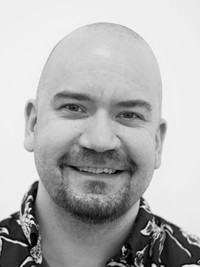 Antti-Heikki Tapio
Product development manager, M.Sc. biotechnology
Antti-Heikki joined Abacus in 2009, and since then has been involved in developing new products and the company itself. Antti-Heikki has been the main developer of many of Abacus' innovations, and his strengths include the mastering of sample processing methods, combined with the desire and skill to develop simple and functional solutions for customers. In addition to product development, he is responsible for handling customers' most demanding questions and receiving direct feedback from Abacus' customers.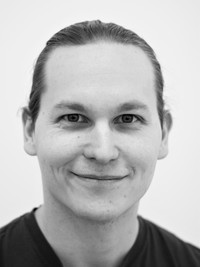 Tommi Alanko
Production manager, M.Sc. (tech.) biotechnology
Since joining Abacus in 2012, Tommi has gained extensive expertise in production with the company. As production manager, he is responsible for test production and order and supply chains. Tommi was in a decisive position when Abacus' production capacity was increased many times over within the space of a few weeks to meet customer demand. Tommi has also successfully ensured the sufficient availability of raw materials, despite the general availability problems in the sector.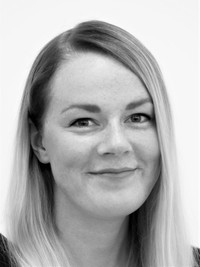 Laura Joki
Product manager, M.Sc. biotechnology
Laura joined Abacus' team in 2015 and is responsible for customer accounts for both distributors and end customers. Her key duties include training of distributors and end customers in Finland and abroad. She often supports distributors in end-customer visits as a consultant. With customers, Laura draws on her excellent communication skills and the language skills developed during her time living in Germany. She has played a key role in developing sales in Germany, Austria and Switzerland (DACH).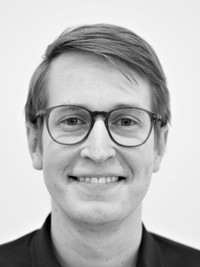 Sami Nylund
Quality manager, M.Sc. (tech.) biotechnology
Since joining Abacus in 2012 during his studies, Sami has been involved in both test production and product development. Sami understands Abacus' processes well, which is essential in his current role. As quality manager, he is responsible for ensuring that the company's products and operations meet both internal and external quality requirements. Sami also follows official requirements and works to make sure that Abacus is up to date with upcoming changes in legislation both in Finland and internationally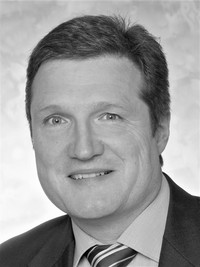 Joachim Hevler
Advisor, marketing, Central Europe, MBA
Joachim has over 25 years of experience in the marketing of diagnostics in leading companies in the sector, including Pharmacia Diagnostics, Mikrogen and Alere, which is now part of Abbott. Joachim is currently the CEO of Adico DX, which is Abacus' distributor in Germany, Austria and Switzerland (DACH). As an advisor to Abacus, he focuses not only on the DACH area, but also on the rest of Central Europe, and provides the company with the latest information on the markets and on customer needs. Abacus also benefits from Joachim's expertise in marketing materials and strategic planning.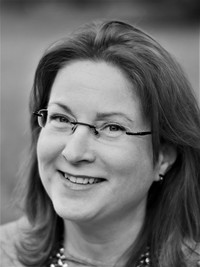 Piia von Lode
Founder, advisor, IPR, PhD biotechnology 
Piia is one of the founders of Abacus. In the early years of Abacus, she was a research director and was actively involved in the development and marketing of the company and its technologies and products. Her main roles included training the current core team and managing Abacus' patent portfolio. In her current main position, as innovation agent at the University of Turku, she continuously follows the IPR situation in the sector. As an Abacus advisor, Piia provides assistance in IPR matters as necessary.
Risks
Risks
Unlisted growth companies are high-risk investments. Making a high-risk investment involves risks, for example the risk of losing your investment, lack of liquidity, irregular or rare dividends and dilution of your stake. Please study this risk warning before making a high-risk investment.
It is recommended that you familiarize yourself with the investment target of your choice, reduce risks by investing in several investment targets and balance your investment portfolio with more liquid investments. We also advise you to pay attention to the Target Company specific risk descriptions, which you will find included in the pitch materials.
Attached to the pitch there is a creditworthiness report that may be relevant for the investment decision
Regulation risks
IVD (in vitro diagnostics) is a strictly regulated market. Abacus has had the necessary permits and quality certificates for years and has updated and maintained them in accordance with requirements. However, meeting the requirements of the new EU-wide IVD regulation may prove to be more demanding than expected, causing delays and additional costs. With the IVD regulation, Abacus products will require the approval of a notified body, and the notified bodies approved so far are very limited. Abacus is proactive in ensuring the availability of a notified body in a timely manner. Globally, there is a clear need for harmonisation and a trend in IVD legislation, which may facilitate the opening up of markets outside Europe. Abacus products are already sold and used outside Europe, in the Middle East and Asia.
Key personnel risks
In a small company, losing key personnel can cause problems. However, Abacus has handled previous change situations very well, and current key personnel are engaged with long-term and short-term incentive programmes. The dependence on particular individuals is reduced by the broad know-how of each key person, which will allow the potential loss of personnel to be quickly overcome by the reorganisation of tasks.
Legal risks
At present, the company is not aware of any legal proceedings against it. There is always a risk of this, however, and if such  risk is realised it could incur additional legal costs or potential reputational risk, for example.
IPR risks
Abacus has its own patents, and freedom-to-operate analyses are carried out as part of the development of new products. However, potential patent infringements cannot be completely ruled out. The sector has traditionally been heavily patented, but the majority of key patents have lapsed in recent years. Abacus has IPR legal expenses insurance to cover legal costs, should such arise in the future.
Rapidly changing market situation
The health technology market has grown steadily for a long time, and the sector is not cyclical. The impact of the coronavirus pandemic on the sector is difficult to assess, and the market situation may change rapidly if the availability and prices of certain solutions change rapidly or if test guidelines change. For Abacus, the risk of negative effects is reduced by maintaining a broad range of products and operations in a decentralised manner in many countries and through multiple distributors. So far, the coronavirus pandemic has brought very strong growth based on our expertise.
Product development risks
There is always a risk involved in developing new products. This applies to both new tests and the Ge2+ system. The development of new tests may take longer than expected, or the tests may not work adequately, in which care there will be a risk of the test failing to be launched on the market at all. In recent years, test development projects have succeeded both qualitatively and on schedule. Risk management is an integral part of our product development projects, and we strive to identify the riskiest parts of projects as early as possible.
Financial risks
The duration of the sales peak resulting from the coronavirus pandemic is difficult to predict. For this reason, the cash forecast is considered to be fairly conservative and aims to ensure that customers use other tests in their GenomEra systems in addition to the coronavirus test. The costs of a Ge2+ product development project may be higher than estimated, or partial public funding that has been estimated as part of our calculations may not be received. Large deviations in the forecast may necessitate a new funding round. However, this always involves a risk that the necessary funding will not be available.
General economic and social risks
The health technology sector is not particularly sensitive to political or global economic changes. Abacus operates internationally and is not dependent on a single geographical market area.
Risks related to production and supply chains
The COVID-19 pandemic has caused availability constraints in the sector. No significant supply problems have been identified in the Abacus supply chain so far, but the possibility of supply disruptions cannot be completely ruled out. Abacus maintains preparedness for potential availability problems by replenishing its raw material stocks and entering into long-term supply contracts.
Some of the production equipment used by Abacus is difficult to replace quickly in the event of a possible breakdown. However, maintenance of the equipment has been appropriately arranged. In the case of this equipment, potential breakdowns pose a risk of a disruption in production. In order to avoid a disruption in production resulting in interruptions in supply, Abacus strives to maintain sufficient supplies of end products. In conditions of high demand, however, stock volumes have occasionally fallen below the target levels due to a limited production capacity. 
Dilution risk
The company has equity convertible bond loans that can be converted to the company's shares in accordance with the terms of the loan. Potential dilution effects have already been taken into account in full in the valuation and in determining the shareholding to be distributed.