Kiwatti – Energy. It's in the air!
Kiwatti provides flexible turn-key solutions for renewable energy production and storage applications. Company's target is 100% revenue growth for the year 2020 and scaling up to international markets in the next coming years.
This content is also available in
Finnish
Our story
Our story
What is Kiwatti?
Kiwatti is a renewable energy solutions EPC contractor targeting to energy intensive companies and public operators and energy utilities market. Kiwatti utilizes well-known quality components of major brands that it optimizes in its solutions on case by case basis. 
History
Pasi Vuorio established Kiwatti in 2009 by starting to import Japanese compact wind turbines for special purposes such as for tele companies' link-towers, weather stations and on islands that do not had access to electric grid. Kiwatti has delivered compact wind turbines to Scandinavia, and to several Northern Europe countries. 
In 2015 Kiwatti extended its business to solar power solutions that has become its main business area. Solar energy is currently the fastest growing renewable energy market not only in Finland but also globally.
Kiwatti has grown organically so far, and it has reached a leading position among independent solar energy EPC companies in Finland. Kiwatti expects its revenue to grow by 100% up to 1.7 million € from the year 2019 of 832k€. Net income of the company was -49k€ in 2019. In order to reach the targeted revenue Kiwatti will invest in marketing and sales, but also in operations enabling therefore a significant growth potential for company's valuation. 
Kiwatti's target is to extend its businesses towards international markets in the coming next years. Due to Kiwatti's ambitious going international strategy, it is the most appropriate moment to invest in Kiwatti today.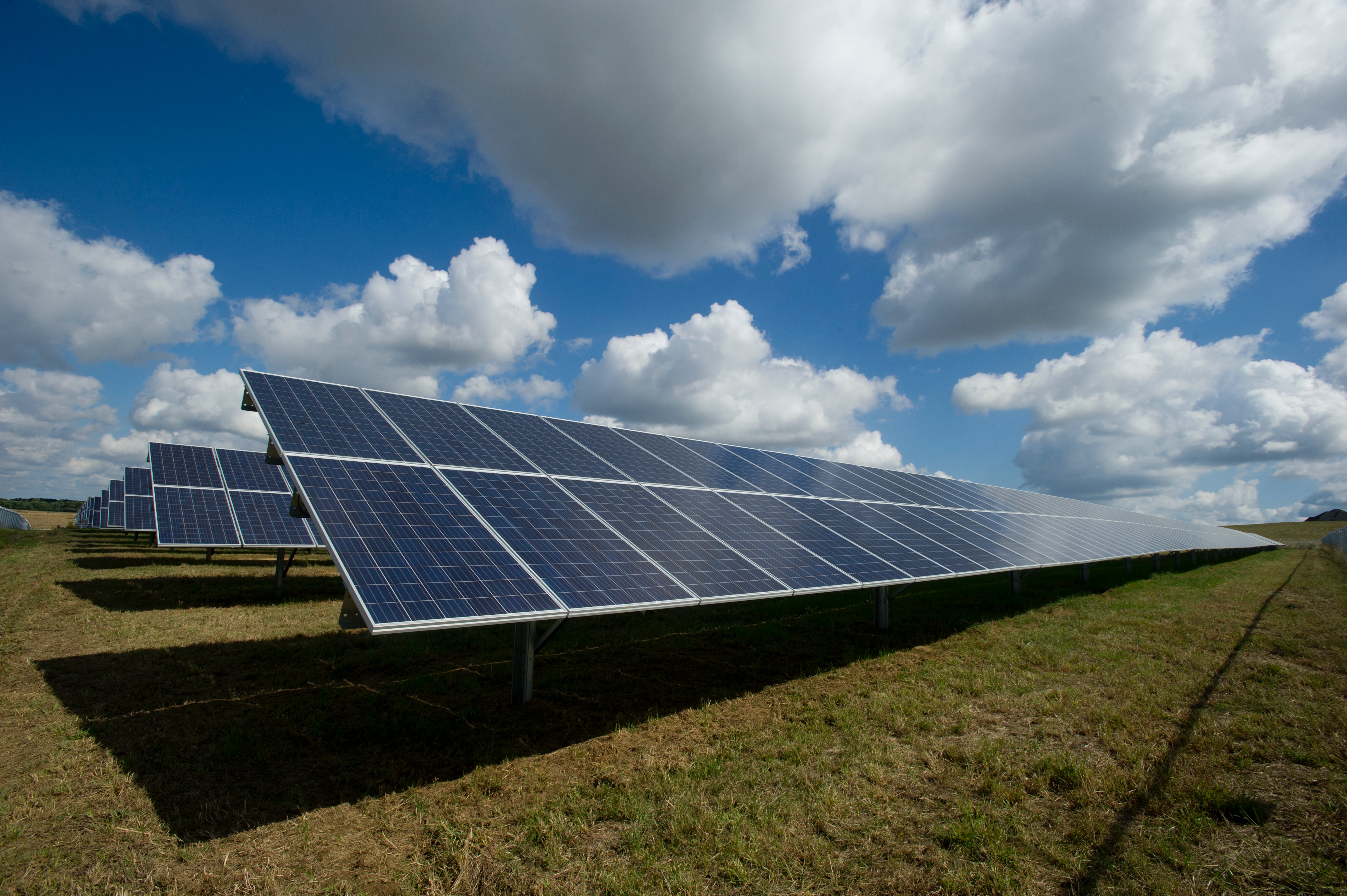 Why invest in Kiwatti?
Our business & market situation
Our business & market situation
Solar energy potential in Finland
Investments in solar energy grow ca. 50% annually in Finland. By the end of year 2019 the capacity of solar energy power plants in Finland reached 300MW that represents ca. 250 million € investments. The government of Finland contributes to solar energy investments by a 20% subsidy of the total investment, and it has had a major impact on the fast growth of solar energy business. Also, EU's decision of removing tariffs from Chinese solar panels in 2018 increased growth remarkable in Europe leading to 10 -15% decrease in investment cost of solar power plants. Only 2% of the roof top solar energy capacity of 10,000 MW in Finland is in use. Roughly half of the total roof top market potential consists of companies and public sector market, and Kiwatti has set a goal to reach 20% market share of that market in the next coming years. Of the year 2018 total installed capacity of 60MW Kiwatti's market share was around 7% excluding consumer sector, Kiwatti is not targeting. Source: LUT
As with wind energy market during last decade, when new wind energy farms became economically profitable without public subsidies, the similar phenomena can be expected with solar energy investments thanks to quick technological development. It can be foreseen, that solar energy will replace wind energy as the most utilized renewable energy in terms of installed capacity also in Finland as it has already happened in German markets.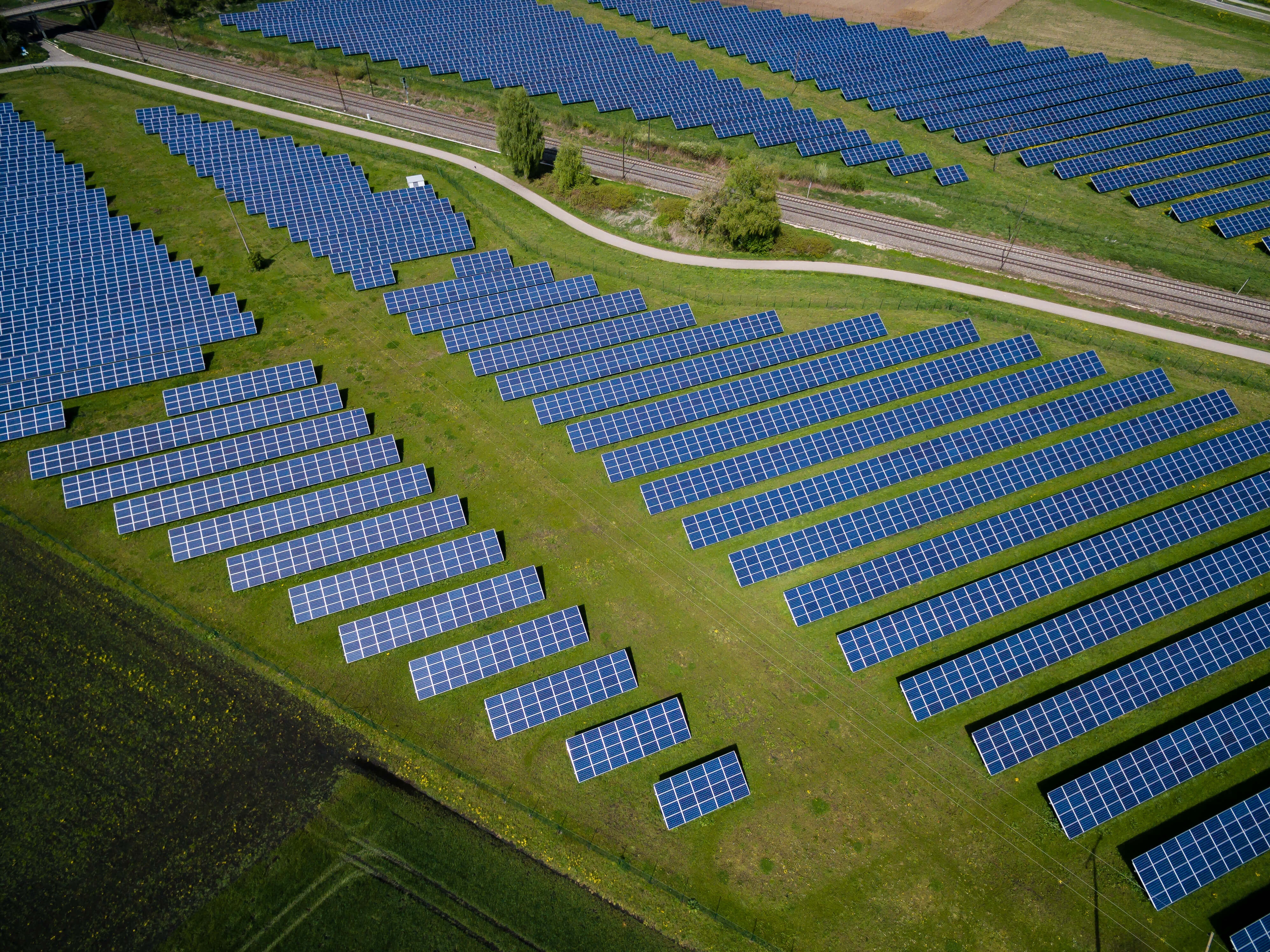 Kiwatti's competitive position
Solar energy investments reflect yearly cycle so that Spring, Summer and Autumn are top seasons while late Fall, Winter and early Spring are more challenging due to snow and ice obstacles in installation phase. Kiwatti's advantage towards most of its rivals is a different operational model. Kiwatti uses a network of strategic partners in solar plant design and implementation making it possible to adjust resources according to market situation and guaranteeing therefore lower fixed costs, when idle resources are not in payroll. Another significant difference is Kiwatti's independence of just certain brands, that has provided Kiwatti an option to safeguard availability of solar panels from different sources especially now, when Corona virus has caused major challenges in availability and logistics. 
Company's product portfolio
Kiwatti provides different renewable energy solutions for companies and for public sector. Kiwatti's largest market areas are private companies and energy utilities amounting to 80% of sales. Wind generators amount to less than 10% of revenue, while hybrid energy solutions and energy storage system markets are in developing phase. Largest potential of hybrid solutions, energy storages and batteries are off-grid systems such as weather stations, remote research stations and link towers of tele companies.
Solar energy: Kiwatti provides solar energy power plants on roof top and as ground based connected to electric grid. Solar energy solutions utilize always latest technology optimized according to least cost output for the client. 
Wind energy: Kiwatti represents Estonian 10 kW ja 50 kW Tuge wind turbines that fulfill the most ambitious international norms and Japanese AirDolphin 1 kW wind turbines planned for most harsh weather conditions such as Arctic weather stations and tele link towers. 
Hybrid solutions: Kiwatti provides combined solar and wind energy based renewable energy solutions to safeguard availability of renewable energy independent of time of the year or time of the day. 
Energy storages:Kiwatti provides also energy storages as a part of its energy solutions aiming at to adjust time of the year or time of the day variations of energy supply according to client's demand.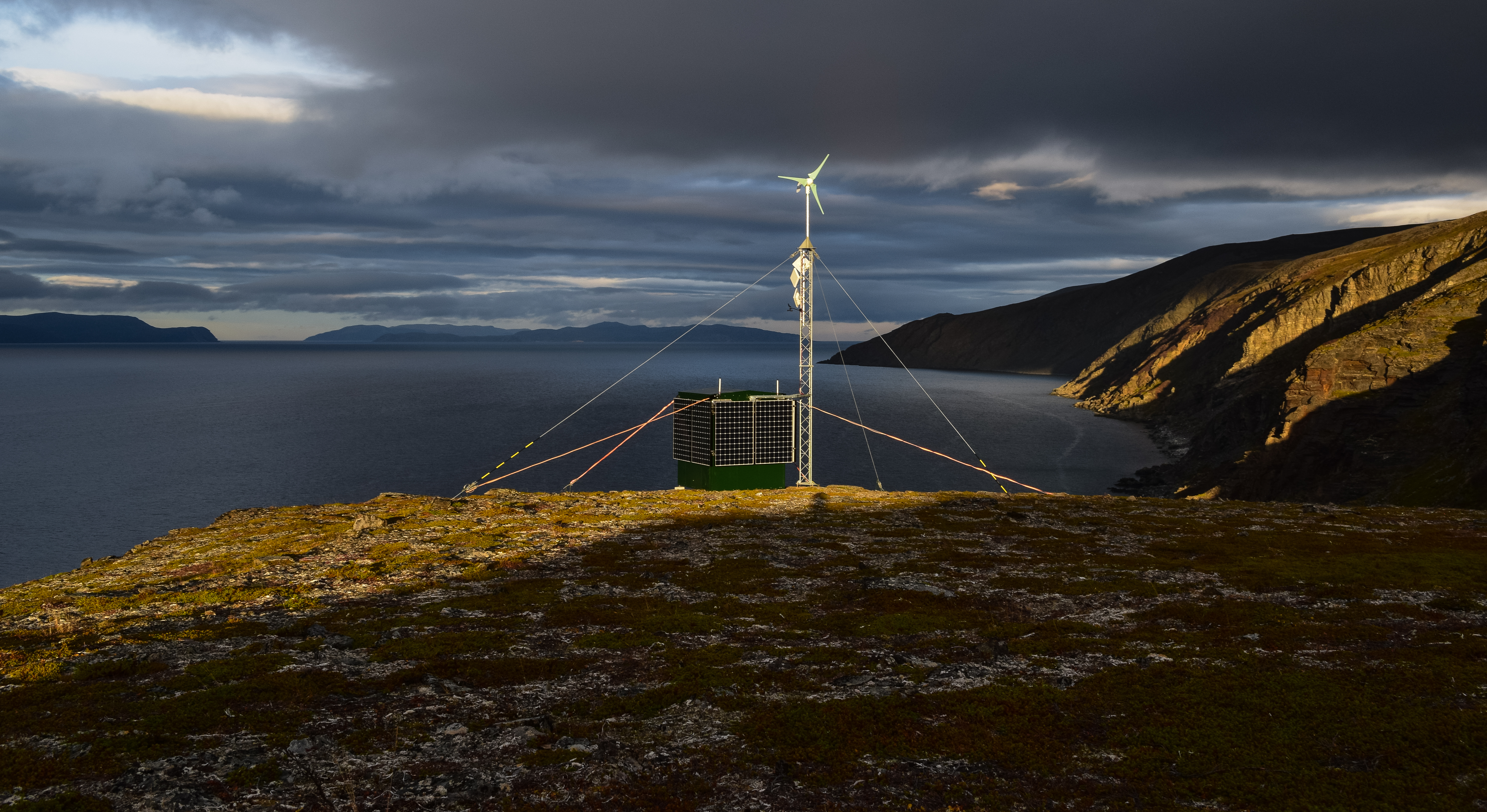 Targeting international markets
Kiwatti's mid-term aim is growth on international markets. As an evidence of that company has started from the beginning of year 2020 a cooperation with a local Finnish partner in UAE and Saudi Arabia to start up solar energy business especially in private sector. By so far solar power plants in the region has been of major utility company business, but due to fast change in energy subsidy policy of local governments the market is opening for independent power projects targeting to private companies' own energy supply like in Europe. 
Kiwatti started its marketing on Gulf area by participating the World Energy Council 24th World Conference in Abu Dhabi as the only Finnish company with its own booth in September 2019. During the five-day conference Kiwatti managed to open good contacts with local investors and renewable energy companies. Kiwatti was invited to the conference as a guest company based on its Lemene energy project reference. 
Our team
Our team
Kiwatti's business scope is based on project organization model meaning that most of the business comes from client projects. Therefore, Kiwatti possess only those key resources needed for process type of business. Project business is based on business operations that have a clear starting point and an ending point however, it is necessary to have control on the whole preceding pipeline leading to a business deal. Kiwatti's main processes consist of sales, project management and sourcing functions. Those are the key processes of a successful project business and Kiwatti needs to keep hold on those. Other business functions such as marketing, financial accounting, planning, manufacturing and installation are functions that Kiwatti outsources to its strategic network partners.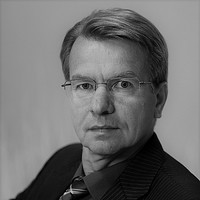 Risto Pönniö
CEO / M.Sc. Eng, MBA
Risto operates as the CEO of company and he is in charge of project sales, business strategy and public relations.  Risto Pönniö has of 20 years' experience in global energy business for example with Pöyry, and during the last 10 years he has worked for several renewable energy and recycling business growth and start-up companies. He has a wide experience in international business in Europe, North and South America and Asia.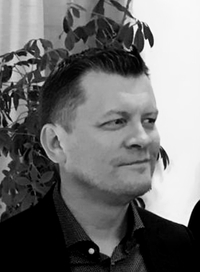 Pasi Vuorio
Project manager / founder
Pasi is the project director of Kiwatti and he is in charge of sourcing and project implementation. Pasi Vuorio has a long experience with international logistics and he is the founder and key shareholder of Kiwatti and a member of board of directors. He is also in charge of small wind turbine business, which as opposed to the solar energy business, mainly consists of sales of the devices.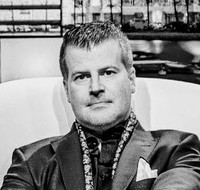 Miika Toivonen 
Chairman of the Board
Miika Toivonen is the chairman of board of directors and is also one of the key owners of the company. Miika Toivonen has of 20 years' experience as an entrepreneur and he is a well-known serial entrepreneur in Finland. He has established successful car dealership businesses (Tampereen Autocenter Ltd andLuxury Collection Automobiles Ltd) and he is an investor in several companies such as Auto Trade Finland Ltd and Suomen kiinteistökehittäjät Ltd.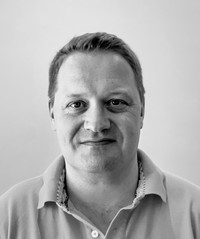 Toni Holopainen
Member of the Board
Toni Holopainen is a member of board of directors and he is also one of the company shareholders. Toni Holopainen has a long experience as an entrepreneur, and he is currently the CEO of Suomen Kiinteistökehittäjät Ltd and Aitokivi Ltd. 
Risks
Risks
Unlisted growth companies are high-risk investments. Making a high-risk investment involves risks, for example the risk of losing your investment, lack of liquidity, irregular or rare dividends and dilution of your stake. Please study this risk warning before making a high-risk investment.
It is recommended that you familiarize yourself with the investment target of your choice, reduce risks by investing in several investment targets and balance your investment portfolio with more liquid investments. We also advise you to pay attention to the Target Company specific risk descriptions, which you will find included in the pitch materials.
Attached to the pitch there is a creditworthiness report that may be relevant for the investment decision
Risks can be either foreseeable or unexpected an example of the latter being the current Corona epidemic but also a possible recession and possible trade war caused by the fears related to Covid-19 virus. For the unexpected risks, a company can be prepared by keeping its equity ratio good and by avoiding major long-term debt. Kiwatti's shareholders have committed to the company by issuing a 280,000€ tied-up own capital loan to strengthen its liquidity for major client projects.  
Regulatory risks
Risks that are related to energy business as such are regulation risks due to EU directives or issued by governments of local markets. It is, however, unlikely that renewable energy markets would be hampered by taxes or by tariffs without causing conflict of interest to prevailing climate agreements. As for these risks the company cannot be prepared by any other means than taking care of its solvency. Renewable energy market is regulated by different technical requirements, but those are targeted to the whole market and cover all the commercial players including Kiwatti, setting Kiwatti on the same line with the competing firms in relation to regulatory risks.
Resource risks
Scarcity of resources is bigger in small organizations than with larger organizations, but it as such is not significantly bigger risk to Kiwatti than to its rivals. 
Supply chain risks
Even though Kiwatti is not dependent on certain brands, which reduces the supply chain risk, Kiwatti does not supervise the production of other firms and thus their delivery problems, especially widespread problems, may affect Kiwatti's business.
Key person risks
Companies are dependent on their key human resources. Loosing of a key person may cause problems for sales, production, business development or any other critical discipline area of any company. 
Financial risks
For the financial risks Kiwatti has been responded by utilizing its shareholders' 280,000€ tied-up own capital loan, and which actually this Crowd-funding round ultimately is about. The company is not yet profitable and may need more equity investments in the future.
Financial prognosis risks
What it comes to the future forecasts, targets and other possible opinions it will be uncertain to certain extend in any case. 
Legal risks
There are currently no known legal proceedings against Kiwatti. There is, however, always a possibility that a lawsuit may emerge, resulting in additional costs or other issues, such as reputational risk, to the company.