PAPU – The new success story of Finnish design!
PAPU is a rapidly growing Finnish clothing and lifestyle brand, that has received a lot of attention internationally. Our goal is to become one of the leading European sustainable design clothing brands.
The company's shares are in the book-entry system, so all investors who want to subscribe shares in this funding round, must have a book-entry account.
The information contained herein is not for publication or distribution, directly or indirectly, in or into the United States. These written materials do not constitute an offer of securities for sale in the United States. The securities have not been and will not be registered under the U.S. Securities Act of 1933, as amended, and are not being offered or sold in or into the United States. The issue, exercise or sale of securities in the offering are subject to specific legal or regulatory restrictions in certain jurisdictions. The Company and Invesdor assume no responsibility in the event there is a violation by any person of such restrictions.
This content is also available in
Finnish
Our story
Our story
Papu Design is a Finnish company operating in the textile industry and is known for its high-quality clothing for children and women. The company was founded in 2012 and today the products are sold to 27 different countries through the company's own online store and over 100 retailers. PAPU started off with children's clothing, but today the women's collection (and products) will result in half of the turnover of the company.
The growth of Papu Design has been rapid. Between 2012 and 2018 the turnover has grown from 12 000€ to 2,6M€. In the last three years the growth has been over 300% in total, and in the first eight months of 2019 the growth has been over 40% compared to the same time period last year. This year we predict that the turnover will exceed 3,2M€.
Where did it all begin?
Why is it so hard to find sustainably produced, high-quality and visually pleasing clothes for children? Do I want to be part of the fashion industry, that can sometimes be in conflict with my personal ethics and moral?
These were some of the questions considered by Papu Design Oy's founder Anna Kurkela in 2011 before establishing her own clothing brand. She came to the result that change will happen only by doing something concrete. To create the visual world of PAPU she found the visual artist Hanna-Riikka Heikkilä, and so began an unique friendship, a successful co-operation, and a growing international clothing brand.
Time has shown, that many customers have been looking for a more unique, more sustainable and better quality option beside the large fast fashion brands. PAPU's first collection "Papu ja Nappisade" was sould out quickly after the launch and some products from the popular collection have become PAPU's identifiable classic items. After this, the company has grown rapidly and gained a stable market position.
As a growing company, the possibilities to have an impact and make even more sustainable decisions continue to grow. We want to grow Papu Design to be so big, that its actions have an impact also in the bigger picture. Now our goal is to grow the amount of shareholders, since we see our shareholders provide great value in the company's development. At the moment, our company has approximately 770 shareholders, of whom over 65% are women. We want to be a forerunner in positive and sustainable business, and to show that value-based entrepreneurship is the way to succeed internationally in the future. Our vision is to be one of the leading European sustainable women's and children's clothing brands by the year 2025.
We welcome you to join us in making Papu an international success story!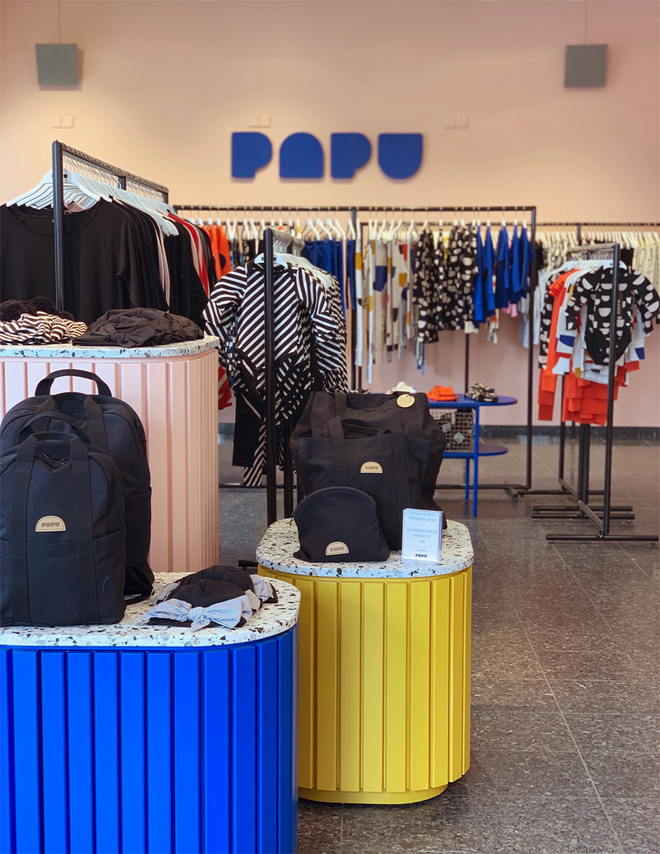 Our business & market situation
Our business & market situation
PAPU products are sold both through retailers around the world and through our own sales channels:
online store
brick & mortar store
fairs and pop up events
The gross profit of the products vary between 30% to 75% depending on the sales channel. 2/3 of the company's turnover comes from our own sales channels (online, brick & mortar, pop up events). The first physical Papu store, located in the city center of Helsinki, was opened last year and it has increased the share of the sales of our own channels. PAPU's products are sold to 27 countries and in over a hundred stores worldwide.
In 2018 Papu Design began to invest strongly in eCommerce development and in September 2018 a new online store was launched. The launch was a success and the sales of the 4th quartal from the online store equaled to over 40% of the entire year's online sales. In 2019 the sales of the own online store will be over 50% of the company's turnover. Between January and August 2019 the online store sales have grown 76% compared to the year 2018. This year over 20.000 orders will be delivered to customers from our online store.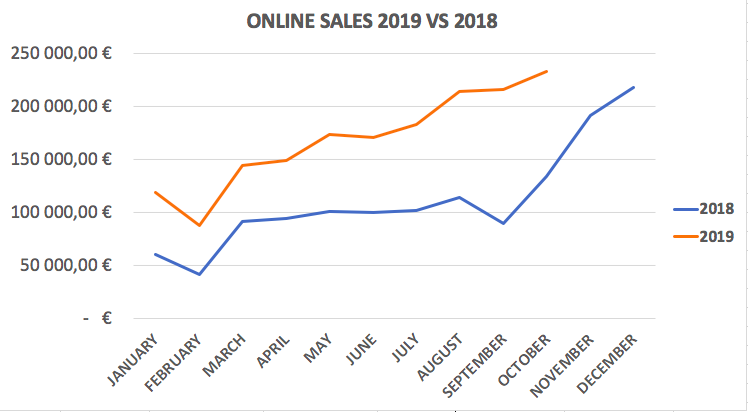 Picture updated on 14.11.2019.
The continuously developing tools for efficient sales online bring great opportunities to grow the domestic and international sales also in the future. Sales and wider brand visibility will be even more focused on in different channels, as well as advocating the Papu lifestyle. Our goal is to make the customer experience more consistent in all our sales channels. The strong brand visibility online and the increasing brand awareness will also support the sales of Papu retailers, especially internationally.
To support eCommerce, the plan is to open additional physical stores in carefully selected and important markets starting from the year 2021. The physical stores will increase brand awareness and turnover in the future. PAPU opened it's first flagship store in 2018 in the city center of Helsinki. In 2019 the Q3 sales has doubled compared to the same time period in 2018 and the store is operating cost-effectively. This year the store has distinctly raised general brand awareness and strengthened the customer experience, which also support the growth of online sales.
During the first years of operation, the women's collection has grown alongside the children's collection. Since 2017, the focus has been to strengthen the women's collection and this year over 55% of our turnover will come from the sales of women's products. With the women's collection we aim for strong growth in the future, and it is our focus due to the growing demand but also because the profit structure is efficient.
The company's trademark is registered widely in for example Europe, USA, China, Japan, Korea and Russia. During seven years the company has accumulated immaterial property such as prints and clothing designs. These can be utilized in the future by for example re-producing designs or licensing prints for different products and markets.
Sustainability
PAPU's original way of combining sustainability and ethical production to current, clear-lined but also playful and brave design has raised interest internationally. The products are designed in Finland and manufactured by carefully selected European partners, mainly in Portugal, Finland and the Baltic countries. Papu Design uses high-quality organic cotton fabric as the main production material.
We want to be one of the forerunners within sustainability awareness in the clothing industry. In addition to using as sustainable materials as possible and ethical production, we invest in the quality and timelessness of the designs. We inspire our customers to choose quality products that will last time, and we encourage them to consider their consumer behavior.
With the help of the additional funding we will have the opportunity to develop new kinds of business models to further develop the sustainability of the clothing industry, for example models that favour circular economy.
The fashion market and trends
Clothing manufacturing is one of the worlds biggest industries. The size of the global apparel market was over 1300 billion in 2015 and by 2020 it is expected to grow to 1500 billion.
The fashion market is competitive and the growing interest of consumers towards high-quality children's and women's clothing increases the interest towards founding of new brands worldwide. PAPU has successfully built a well-known and trusted brand in Finland and gained a strong foothold in international markets. PAPU's biggest competitive advantages are, in addition to an interesting product, a strong market position and good reputation, the particularly professional team, strong board of directors and courage to think big.
At the moment PAPU answers to many of the current megatrends, such as sustainability, multichannel concepts and individualisation. Answering to the customer needs that arise from these trends is in the core of the business. PAPU's brand was born online and in social media, and because of this, it is natural to develop the business models of bringing together the online business and brick & mortar concept. Sustainability as well as answering to the individual needs of the customer are a part of the company's DNA. The individual needs of customers are taken into account by unique design, but also by for example asking customers to vote for their favourite designs before production and pre-sale campaigns, where we choose the products for production based on our customer's interest.
Why to invest in Papu?
When investing in Papu you are investing in a more sustainable clothing industry and value-based business.
Papu Design is one of the fastest growing design companies in Finland with already existing international visibility and high growth potential.
The company predicts to become profitable during 2020. Until now the company's profit has been affected by big non-recurring expenses and investments.
The company's goal is to be listed in the Helsinki Stock Exchange in the First North list during the next five years.
By buying shares of the company you have the opportunity to join our owner-program: With one share you are entitled to a 10% discount to new products and with over 14 shares the discount is 20%. The campaigns for owners are valid for limited times. Owners are also offered other benefits.
Acknowledgements
During the past years Papu Design has received fine acknowledgements for its' business: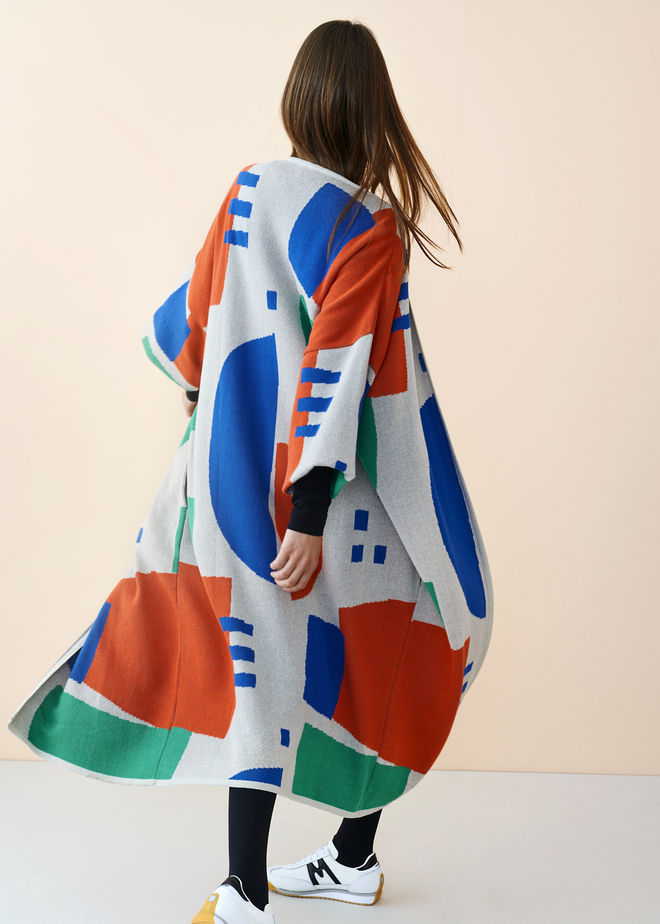 Our team
Our team
PAPU's team consists of a diverse group of professionals. The core team and board of directors have strong experience in building brands and collections, international business, entrepreneurship, board work, gathering funding, product development, arts and design and customer service. In the beginning of October our team will be strengthened with a new and experienced CEO Anu Vauhkonen, who has experience from management positions at Tulikivi and as the CEO of Aarikka during 2016 and 2018.
Papu Design has operations in Nokia and Helsinki. The company's head office is located in Nokia. Papu's flagship store is located in Helsinki, where customers can meet four members of the Papu team. Furthermore, the company has sales agents in USA, Belgium, France, Germany, China and Japan. The agents take care of communicating with retailers in their target markets.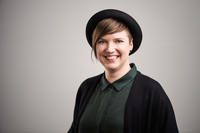 Anna Kurkela
FOUNDER, CREATIVE DIRECTOR, MEMBER OF THE BOARD
Extremely dedicated entrepreneur and creative designer with a clear vision and talent to build a strong brand. Several years of experience in entrepreneurship, design and sustainable business. Founder of Papu Design.
https://www.linkedin.com/in/anna-kurkela-42183a53/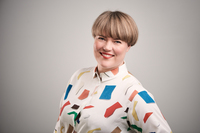 Hanna-Riikka Heikkilä
ART DIRECTOR, MEMBER OF THE BOARD
Experienced visualizer and spesialist in arts and design, with a strong talent to create original and commercial prints. Heikkilä's art has been acquired to significant Finnish art museums and she creates Papu's visual world in an impressive way.
https://www.linkedin.com/in/hanna-riikka-heikkil%C3%A4-366088b9/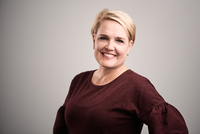 Anu Vauhkonen
CHIEF EXECUTIVE OFFICER
Goal oriented brand creator with over 20 years of experience in leading international design brands (Aarikka, Tulikivi, Kermansavi). Before starting at Papu, Vauhkonen worked as the CEO of Aarikka Oy from 2016 to 2018. In addition to experience in strategic leadership, she has a strong international background in communications, marketing, sales, product development and brand leadership from the Sales and Marketing Director position at Tulikivi Oyj. Leadership experience also from board work.
https://www.linkedin.com/in/anuvauhkonen/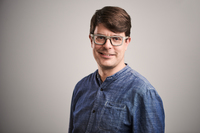 Jussi Kurkela
CHIEF DIGITAL OFFICER, MEMBER OF THE BOARD
An experienced and steady leader, who finds solutions rather than problems. Ten years of experience in entrepreneurship and leadership in business. Has worked as the CEO of Papu Design Oy from 2014 to 2019 with responsibilities in, among others, sales development and funding. Responsible for the development of digital business.
https://www.linkedin.com/in/jussi-kurkela-a303782a/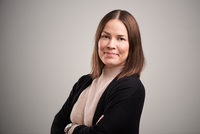 Anne-Mari Lehtonen
MARKETING AND COMMUNICATIONS DIRECTOR
Goal oriented and passionate about making things happen with 15 years of experience in international fashion business. Her strengths lie in concepts, marketing and human resourse management. Lehtonen has a strong commercial and visual background.
https://www.linkedin.com/in/anne-mari-lehtonen-918213152/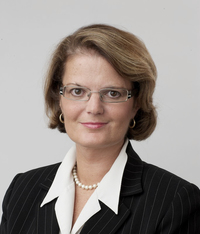 Marina Vahtola
CHAIRMAN OF THE BOARD
MBA and professional board member. Over 25 years of experience in leading large, international chains, out of which 10 years as a CEO. Strong background from listed companies as CEO and member of the board. Specializes in strategic leadership, brand strategy, concepts and eCommerce. Versatile international networks. Strong value-based leader.
https://www.linkedin.com/in/marina-vahtola-56233652/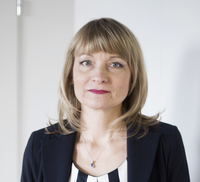 Päivi Sillanaukee
MEMBER OF THE BOARD
20 years of management experience in municipality and government administration, including support of conditions of business operations, growth and export. International networks, innovative visionary and goal oriented leader. Strengths: strategic leadership, versatile knowledge of public administration, networks in Finland as well as abroad and board work.
https://www.linkedin.com/in/p%C3%A4ivi-sillanaukee-3238a332/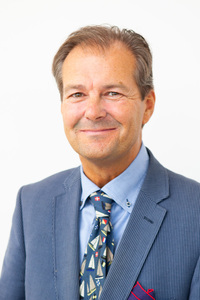 Peter Ahlström
ADVISOR
Long-term business director with strong experience in sales, supply chain and real estate administration and leadership. At the moment Peter is the CEO of A.Ahlström Kiinteistöt Oy and professional member of the board. Peter leads through strong values and wants to be surrounded by strong-willed and positive people.
https://www.linkedin.com/in/peter-ahlström-303b7924/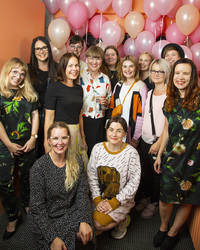 Papu team
Papu's team consists of 18 professionals from different business fields.  We've hired experienced talents for product development, marketing, sales and customer services.
Risks
Risks
Unlisted growth companies are high-risk investments. Making a high-risk investment involves risks, for example the risk of losing your investment, lack of liquidity, irregular or rare dividends and dilution of your stake. Please study this risk warning before making a high-risk investment.
It is recommended that you familiarize yourself with the investment target of your choice, reduce risks by investing in several investment targets and balance your investment portfolio with more liquid investments. We also advise you to pay attention to the Target Company specific risk descriptions, which you will find included in the pitch materials.
Attached to the pitch there is a creditworthiness report that may be relevant for the investment decision
Working capital and funding: The biggest risks to business operations are related to sufficiency of the working capital. Rapid growth, internationalization and the required investments in inventory tie up assets and the company may need extra funding to meet the requirements of growth.
Economic forecast: The forecasts for turnover and revenue have been formed using the best possible information and knowledge of the moment. They are however forecasts and it is possible, that the true turnover or revenue may differ from the forecast.
Production facilities: In a bigger scale Papu is a small player in the clothing industry, and production facilities may prioritize production of bigger customers. This risk has been minimized by diversifying our production to several profuction facilities and countries in Europe.
Personnel: A risk of a design company is it's personification to specific designers. Our company has grown the design team strategically so that an individual designer is not irreplaceable, and all designers are able to carry out the identifiable Papu style.
Competitive situation: The amount of competitors may grow globally and competition may affect the growth of the company's turnover.
Financial position: The company has recorded losses from previous years, and there can be no certainty that the company becomes profitable or cash flow positive. According to the Rating Alfa-report, the company's rating is "C" (poor), the payment method is "negative", and the financial situation is "passable". The company has four payment defaults, that are less than a year old. It is recommended that all investors familiarize themselves with the Rating Alfa. The report can be found in the end of the pitch as an attachment. The company has also had a payment arrangement with the tax authorities related to the company's VAT payments. According to the company, this tax debt was paid fully on November 11th, 2019. Updated info (per 16.12.2019): The company has applied for a short-term bridge financing to pay overdue production bills. More detailed information of this loan is provided further in the Loans- section under the "Financials".  In addition, the company has opened this loan arrangement on the Investor Forum on the Invesdor platform.