Die Runde ist geschlossen
VEEN - the next phase of international growth
VEEN is a premium beverage company from Finnish Lapland focusing on natural waters and high-quality beverages. With 95% of business being export focused, VEEN is facing a strong growth opportunity in the Indian subcontinent and the Middle East
Dieser Inhalt ist auch verfügbar in
Finnisch
Über uns
Über uns
VEEN is a design-driven premium beverage company established in 2007 focusing on natural waters and high-quality beverages with real ingredients. We have natural spring water sources and bottling plants in two of the most remote and unpolluted parts of the world – the Arctic Wilderness of Finnish Lapland and the Himalayan Kingdom of Bhutan.  Although in Finland and Bhutan, the remoteness and purity of the environment is almost taken for granted, this is actually a very rare asset in today's world. While our business is located in these two countries, over 95% of our business is export as we are focused on developing markets where tap water quality is not reliable. These markets such as India, Middle East & South East Asia are experiencing rapid growth in population and have a need for high quality natural food and beverage products in responsible recyclable packaging. We are raising equity to finance the exponential growth opportunity facing us in Indian market today where we have in the last four years established ourselves as a category leader in the premium glass bottle category of natural mineral water.
THE GLOBAL FOOD CHAIN CHALLENGE
The world's food chain is polluted. The oceans are polluted with plastic. Basic foods like dairy, meat, drinks, fruit and vegetables are being injected with chemicals, polished with colouring and highly processed. Beverages are loaded with sugar and artificial ingredients and so-called "nature identical flavours". REAL food is becoming hard to find.
Consumers are catching on.  People, conscious of their health and wellbeing, are starting to read food labels and understand what they consume. Consumers now demand craft, unprocessed and non-industrialized food and beverage. The kind of food and beverage that is made responsibly, ethically and with keeping in mind the environment, quality and wellbeing.  
VEEN'S CONTRIBUTION TO THIS CHALLENGE
We have found our niche within the beverage sector in the natural water and beverage segment.  
4 years ago, our Finnish brand with roots in the Arctic circle was the first brand to launch natural still/sparkling water in a recyclable glass bottle in the entire market of India. Not only were we the first, but we have played a big role in the changing mindset of the Indian restaurant/hotel industry to move away from PET bottles going to landfill, into recyclable glass packaging.
Having increased sales threefold since entering the Indian market in 2015, VEEN is today is close to reaching economies of scale and turning profitable.  We are confronted with an enormous growth opportunity because the brand is taking off on the Indian subcontinent. The demand for our product in India is such that we could easily triple sales of mineral water in India in 2019 vs 2018, had we the working capital to finance inventory and support the expansion of our sales / distribution teams / channels. This growth pattern is expected to remain intact for the medium to long term due to several factors and India sales alone is expected to double between 2018 and 2019. In addition to this, our more recently introduced craft mixer range and Ayurveda products will further support sales growth in other markets.
No doubt India has become our biggest market, followed by the Middle East with brand presence in 16 countries already. In the next 3 years, we intend to cover 55 cities, widen our sales network, distribution platform and sales pipeline through which we will help other natural food and beverage brands grow aside our own portfolio. We intend to become a global premium beverage company from the Arctic Circle with its predominant growth story in India and the Middle East.
VEEN Group
The VEEN brand and business is operated as a group of three companies with two individual water sources and two bottling plants currently catering to 16 different countries.  The group currently employs 54 full time people based in 6 countries.
A common management team manages the three companies. 
VEEN Waters Finland Oy– a privately owned business domiciled in Ylitornio, Finland which was established in 2007.
VEEN Waters (India) Pvt. Ltd - a 100% subsidiary of VEEN Waters Finland Oy domiciled in Mumbai, India which was established in 2012.
VEEN Waters Bhutan Pvt. Ltd - a 74% owned subsidiary of VEEN Waters (India) Pvt. Ltd. domiciled in Samtse, Bhutan which was established in 2013.  The other 26% is owned by a local Bhutanese Shareholder/partner.
To accelerate our growth, we are looking to attract additional investment for the group into the parent company, VEEN Waters Finland Oy from investors looking to benefit from the global growth of our brand.
We are hopeful that with our differentiated products and targeted distribution, we shall be able to create strong returns for every partner in our business.  
We invite you to invest in the company and become a partner to enjoy the growth story of the VEEN brand.
Why invest in VEEN?
The six most compelling reasons to invest in VEEN are as follows:
Brand
Business Model
Route to Market
Water Sources
Property, Plant & Equipment in Unique Locations
Licenses and Distribution
Brand  
The VEEN brand deeply rooted in Arctic wilderness of Finnish Lapland is arguably our biggest asset.  
Today VEEN has built a recognised, distinct and award-winning brand in the premium beverages market.
The VEEN brand was the biggest winner at the first Gourmet Waters International Contest in Paris in Jan 2017 with 3 awards: 

Gourmet Gold Medal for VEEN Velvet in Light Still Water category 
Gourmet Medal for VEEN Effervescent in the Light Sparkling Water category 
Gold award for Best Design 

VEEN Velvet won the Bronze award at the First and Second International Fine Water tasting competition in Guangzhou, China in June 2016/2017 
VEEN Velvet received 2 stars and superior taste award from the International Taste and Quality Institute, Brussels 
Taylors Coffee UK voted VEEN as the best water to brew coffee in the "the ultimate cup of coffee" video - https://youtu.be/FEr0QAYSEXQ
Fine Wine Magazine voted VEEN as the best water with wine. 
VEEN has won numerous design awards including the prestigious "GOOD DESIGN" award and "Best Bottle in Glass" at the BottledWater Awards 2007. 
We have a long history and legacy with water and Mother Nature. We nourish our knowledge and have built up our water-know how to find unique water sources and create products for specific purposes based on the characteristics of our waters.
Business Model
We have built a unique set of global premium accounts in 16 countries exclusively in HORECA (hotel, restaurant, catering) to support our next growth step – Retail.
VEEN has attracted high quality accounts globally including hotels within companies such as Mandarin Oriental, Four Seasons, Jumeirah, Marriott, Shangri La, and Hyatt.
VEEN has national contracts in India with ITC Hotels, Hilton India and Lalit Hotel Group and is sold nationally with Hyatt Hotels in India. 
VEEN has a national contract with Ginza Project – one of the leading premium restaurant groups in Russia.
VEEN has been chosen by multiple award-winning/Michelin star chefs such as Hans Välimäki, Manish Mehrotra, Samuli Wirgentius, Vineet Bhatia and Alex Moser .
VEEN has been associated with numerous lifestyle events and brands such as Nordic Business Forum, Dubai Beach Polo, Cartier, LVMH, Arsenal Football Club, F1, London Fashion Week, Frieze Art Fair, Nightwish, Global Hotel Alliance, etc. to name a few. 
VEEN products are currently sold in approx. 1100 points of sale - premium hotels, restaurants, bars and nightclub in 16 countries.
VEEN Nordic Mixers launched in Finland in an exclusive distribution agreement with Hartwall Plc – Finland's largest brewery, and our Nordic Tonic Water was launched in Alko in the summer of 2018.
Route to Market
We have built a strong route to market and distribution in one of the world's largest growing consumer markets, India. We are creating a sales network, distribution platform and sales pipeline into 55 key global cities with a focus on India and the Middle East through which we will help other natural food and beverage brands grow aside our own portfolio. We already directly employ 54 people and are looking to expand our team substantially by adding 41 additional sales people in the next 3 years.
Our planned 55-city presence will include 29 cities in the Indian subcontinent, 8 cities in the Middle East, 6 cities in South East Asia and 8 cities in Europe. Having our own presence in these cities will enable a direct sales pipeline and extremely strong network of "on the ground" sales professionals who will not only build our own portfolio of products but give us the opportunity to extend our sales/distribution services to like-minded non-competing food and beverage brands from Finland and Bhutan that could use our network to grow their business.
Water Sources 
Finnish Lapland - VEEN Waters Finland Oy has secure access to a natural spring water source at Konisaajo Springs in Lapland, Finland. VEEN has a 50-year lease on the spring with water supply of up to 250,000 litres per day from the spring. Current remaining lease is 46 years. 
Kingdom of Bhutan - VEEN Waters Bhutan Pvt. Ltd. has ownership to a natural mineral water spring in Samtse, Kingdom of Bhutan. Water supply from the spring is up to 67,000 litres per day. 
The unique characteristics of each of our sources have given us the option to create individual products for specific purposes within specific channels of sale. 
The multi-source model gives us the ability to replicate the model with other unique water sources in different regions to the world.
Property, Plant & Equipment in Unique Locations 
VEEN has two fully automated bottling plants in extremely rare, remote, unique and unpolluted locations. 
Lapland is the home of VEEN's first bottling plant, which is close to the Arctic Circle and home an average on only 2 persons per sq. km
Kingdom of Bhutan is home to VEEN's second bottling plant. Considered the "last Shangri-La of the world" Bhutan is still covered with 75% of forest. 
Licenses & Distribution 
VEEN products are currently being sold in premium hotels, restaurants, bars and nightclubs in the following countries – Finland, Estonia, France, Italy, Belgium, UK, Russia, United Arab Emirates, Qatar, Kuwait, Saudi Arabia, India, Kingdom of Bhutan, Singapore, China and Thailand.
VEEN is licensed & governed by Rovaniemi Environmental Health Department under EU water laws & guidelines.
VEEN has been approved by Emirates Standards Authority for sale in the UAE with a ESMA license.
VEEN Waters Bhutan holds a natural mineral water license in India from the Bureau of Indian Standards. 
Our existing EU licenses enable us to sell our products in each of the other existing markets that we currently cater to.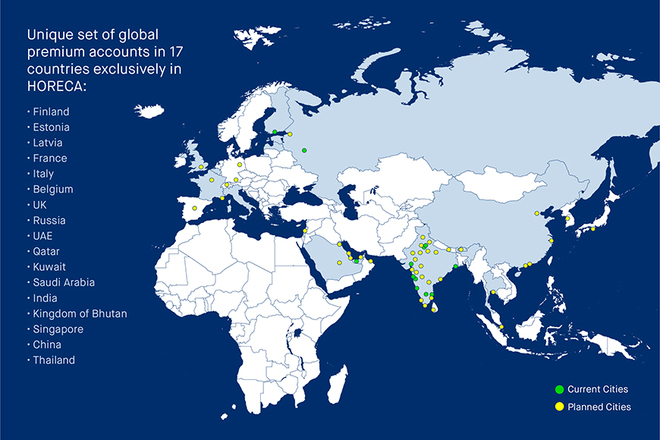 Unsere Geschäfts- und Marktsituation
Unsere Geschäfts- und Marktsituation
VEEN is a design-driven premium beverage company with a portfolio of natural waters and beverages.  
We have a multi-channel and multi-city revenue model which follows a top-down approach to reach the consumer whereby we map our customers and serve them at each occasion in their life. We specialise in HORECA (hotel, restaurant, catering) and plan to soon penetrate retail channels. HORECA remains our core strength as we can successfully execute customer awareness and customer interaction programmes at these venues. We plan to own the top of the pyramid consumption points and then expand our distribution footprint to the next set of stores. 
The brand was acquired from the original founders in February 2012 and the overall management, strategy and operations were taken over by the current ownership, which is family run and funded. 
The company's existing product range includes the following: 
Natural Spring Water from Finnish Lapland - VEEN Velvet & Effervescent 
Our Award Winning flagship products, VEEN Velvet & Effervescent are our premium spring water products from Finland, which are sold globally (except Indian subcontinent) to luxury hotels, restaurants, bars & nightclubs. The products are packaged exclusively in recyclable glass bottles and are "culinary" products due to the low mineral content & smoothness of the water. 
Natural Mineral Water from the Himalayan Kingdom of Bhutan - VEEN Still & Classic 
VEEN Still & Classic are our premium natural mineral water products from Bhutan, which are sold within the Indian subcontinent to luxury hotels, restaurants, bars & nightclubs. The products are packaged exclusively in recyclable glass bottles and are positioned as "hydration, rejuvenation & replenishment" products still however sold to hotels, restaurants. Bars & nightclubs as well as through home delivery.  
Premium Craft Drink Mixers – VEEN Nordic Mixers 
VEEN Nordic Mixers is a range of high-quality carbonated drinks to be mixed with alcohol or consumed on their own. The range includes a Nordic Tonic Water, Nordic Ginger Ale, Nordic Bitter Lemon and Nordic Soda Water. The innovation lies in taking these classic recipes and adding a Nordic twist to each of them through natural Finnish ingredients such as Birch, Pine, Cloudberry and Lingonberry. This was a first in the mixer category. Since the recipes are created with leading mixologist, Timo Siitonen from A21 Helsinki, the range is marketed using Timo as brand ambassador. 
Premium functional water for wellness – VEEN Ayurveda Water 
This is a range of spring water infused with plants, fruits and botanical extracts based on the Indian medical science of Ayurveda. According to Ayurveda, all plants, fruits and botanicals have a function and we are using these functions combined with our water to create a range of flavoured functional waters. The innovation in this range is in using and promoting the concept of Ayurveda in beverages which has not been done before.
Each infusion has a function according to age-old Ayurveda recipes developed together with Ayurveda Doctor and specialist Urvashi Naithani. 
The initial range of Ayurveda Water is 4 variants.  
Amla (Indian Gooseberry) & Tulsi (Holy Basil) 
Ginger & Blossom Honey
Saffron 
Apple, Mint & Blackcurrant 
Organic juice shots for wellness – VEEN Ayurveda Super Shot 
Ayurveda Super Shot is an extension to the Ayurveda range, and is a 100ml organic juice shot with 100% natural plant, fruit and botanical juices made with recipes inspired by Ayurveda. The innovation is in creating a "wellness" shot in the same way as an alcohol shot – the only difference being that the shot is to cater to a specific function based on the health and nutrient properties of the ingredients used according to Ayurveda.
Bottled in Denmark for VEEN. The initial range of Ayurveda Super Shot is 4 sku's:
Ginger, Lemon & Grape (Immunity)
Turmeric, Cinnamon & Apple (Energy)
Beetroot, Carrot and Ginger (Detox)
Pomegranate, Black Pepper & Mint (Brain Food)
In addition to our existing range of products, we have a pipeline of three new products that we are working to introduce to the market in the coming 12-18 months.  
One For Happiness
We are inspired by the GNH – Gross National Happiness index of the Kingdom of Bhutan and in our effort to spread our bit of happiness, we donate one percent of all revenue made from the sale of every bottle of VEEN to One for Happiness, a charitable foundation that aims at fostering happiness and bringing smiles to many through the initiatives that it supports. 
The first project supported by the foundation is the sponsorship of Harmony House – a day shelter for street children in Gurgaon, India. 
Premium Water & Beverage Market 
VEEN is positioned as a premium brand and within the higher end of the category. In water, the category is most well-defined by drawing the line between normal bottled water (bottled purified water) and natural bottled water (a unique source). The category therefore consists of waters that have a natural source and that have distinctive taste and characteristic by a certain terroir where they are bottled. 
The market for premium bottled water has started its process to become a distinctive category out of commodity. 
The real opportunity is offered to those companies that know how to market their products and who have the strength to stay in HORECA sector for a longer time. The biggest growth is going to come from countries where tap water is not drinkable; such as China or India and other countries that have only recently started the bottled water premiumization process. 
VEEN's focus is to grow the brand in the regions of India, South East Asia, Middle East and Russia given that these are all regions where tap water in not reliable and highly likely to remain this way for the years to come. Our business is over 95% export from Finland and Bhutan, which due to their pristine environments and water quality, provide us with the main raw material for our products.
Target Markets within the above regions are as follows, and market size/growth prospects from 2018 to 2021 for Packaged/Flavoured/Non carbonated water as per Canadean Database study Water, Carbonates and Functional Drinks Market are shown in the image below.
Non-alcoholic beverages including packaged water estimated market size/growth per region from 2018 to 2021 is as follows : 
1. Middle East – 11392.96m Liters to 14547.82m Liters in 2021 
2. Asia – 97373.87m Liters to 129429.26m Liters 
Competitors
The biggest players in the water and non-alcoholic category are brands owned by the big four global beverage conglomerates – Coca Cola, Pepsi, Nestle and Danone.  Specifically, in the water category, these are brands like VOSS, San Pellegrino / Aqua Panna (Nestle), Perrier (Nestle), Evian and Badoit (Danone), San Benedetto and then a many other premium brands like Lauquen, Fiji, Elsenham, Antipodes. In each individual market, there are additional local brands within the market also. 
Trends
According to Beveragedaily.com, three of the top five predictions for beverages in 2019 are as follows: 
Hyper Personalised Functionality. Plant Based Beverages and Globally Inspired flavours.  
Consumers are increasingly drawn to beverages for their health benefits and overall wellness goals. Our Ayurveda range fits right into this need.  More people are adopting a flexitarian lifestyle, incorporating meat, dairy but also increasing the volume of plant-based products into their diet. Again Our Ayurveda range fits very well into these trends and gives consumers multiple options towards more plant-based juices.
Consumers love being connected to other cultures, leading to a rise in ethnic flavours and ingredients found in beverages. Both our Nordic Mixers range and our Ayurveda range give focus to flavours inspired by the Nordics and from India.
The VEEN Portfolio is in line with global beverage trends and we have a pipeline of products that will continue to innovate.
Sustainable Packaging
Besides the choice of beverage, consumers today are considerably more aware of the type of packaging used and there is strong move away from single use plastic and PET bottles going into landfills. Recyclable glass and other recyclable packaging such as Tetra Pak are gaining popularity and overall environmental concerns are driving this change.
This was a strategic decision VEEN took 4 years ago. We decided to grow scale and volume by extending our portfolio of products, staying premium and exclusively in glass packaging. Instead of taking the common route of beverage companies wanting volume through cheaper PET products, we have focused on volume through a product portfolio in glass. Our intention is to stay predominantly with recyclable glass as our main packaging and further look at Tetra Pak as an alternative option for retail in the future.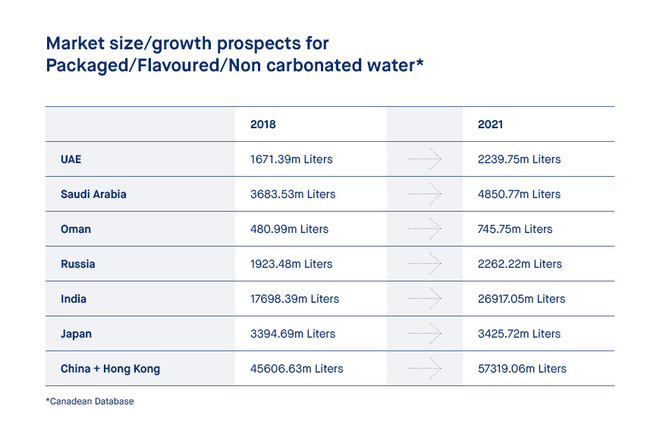 Unser Team
Unser Team
As a group we currently employ 54 full time persons in 6 countries.  Of these 54, currently we have 14 sales people in 12 cities. Over the next 3 years, we plan to invest in having a total of 55 sales people in 55 cities. The key focus of this growth will be India & Middle East however also covering key global cities to ensure the global brand recognition and presence. Our planned 55-city presence will include 29 cities in the Indian subcontinent, 8 cities in the Middle East, 6 cities in South East Asia and 8 cities in Europe.
Design and Brand Strategy is done by Werklig Oy, an award-winning strategic brand design agency in Helsinki who are also shareholders in the company. Werklig is headed by Janne Kaitala and Anssi Kähärä.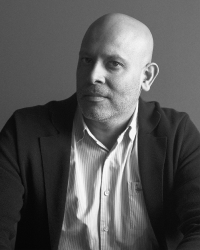 Aman Gupta
Managing Director, Board Member
Built by Aman Gupta who has over a decade of experience in the luxury hotel and restaurant segment, following which he entered the beverage business. Aman has lived, studied and worked in 8 countries and is a true third culture citizen. Aman acquired controlling stake of VEEN Waters Finland Oy in January 2012 and has since been the majority shareholder. He's the sole board member and Managing Director of both VEEN Waters Finland Oy and Veen Waters (India) Pvt. Ltd. 
http://www.linkedin.com/in/gupta-aman-aa76235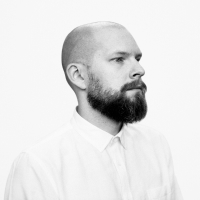 Anssi Kähärä
Advisory Board, Creative Diretcor
Anssi in his role as creative director at Werklig Oy is the brand custodian who oversees all creative brand design work for VEEN. He ensures that the brand visual identity, feel, services and tonality stays consistent, focused and scalable now and in the future. Werklig Group Oy is a minority shareholder in VEEN Waters Finland Oy.
https://www.linkedin.com/in/anssi-kähärä-b5473b24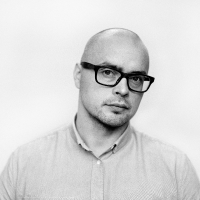 Janne Kaitala
Advisory Board, Brand Strategy
Janne plays a key role in brand strategy through his role as CEO of Werklig Oy. Another brand custodian, Janne ensures that the brand is the strategic plan to reach the companies vision.
https://www.linkedin.com/in/janne-kaitala-9091772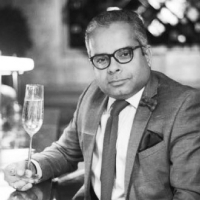 Ganesh Iyer
Sales Director - VEEN India
Ganesh Leads the business in the Indian Subcontinent. A dynamic & consummate sales professional with over two decades of proven expertise in sales & marketing on a Pan India basis in Beverages (Alcobev/ Non Alcobev), Premium and Lifestyle Brands like Danone, Tata Global Beverages, Diageo, LVMH, Heinz, Narang Beverages, in HORECA. 
Apart from the above, he holds the Unique Distinction of being the only certified water sommelier in India from the globally renowned Doemens Institute, Munich, Germany. He is also an active member of the Wassersommelier Union e. v. Germany.
https://www.linkedin.com/in/ganesh-iyer-b7765221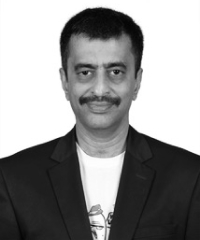 Janardhanan Jagannathan
CEO - VEEN Bhutan
J. Janardhanan is an equity partner, certified water sommelier, and oversees the Bhutan bottling operations and business. Jana brings a wealth of experience in strategy, operations, sales and marketing. He was earlier the branch head for Rediffusion Y&R in Chennai and during his tenure was instrumental in strategising for many consumer brands and Singapore Tourism Board. His keen sense of detail and his ability to work with people have always stood him in good stead.
https://www.linkedin.com/in/j-janardhanan-659ab9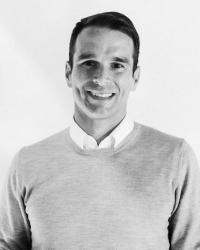 Luka Fabris
Sales EU & Marketing Director - VEEN Finland
Originally from Croatia, Luka gained his university education in Finland and comes with sports, luxury hotel and brand management background. Luka joined the VEEN family in 2016, and currently manages marketing and the European sales/distribution for VEEN. 
https://www.linkedin.com/in/lukafabris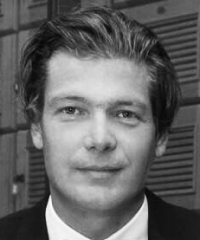 Marco van den Berg
Business Head - Retail, VEEN Finland
Marco recently joins our team to setup the Retail division of the business. Marco is an internationally mobile, senior commercial business manager with extensive experience and proven, consistent track record in the FMCG, Retail and Manufacturing sectors - across various categories including Beverages, Seafood, Tobacco, food and non-food, covering multiple sales channels in both mature and emerging markets. He has spent the last 14 years building high performance teams, brands and product portfolios in Western and Central Europe, North America and Sub-Saharan Africa. Born in South Africa, he now resides in Spain.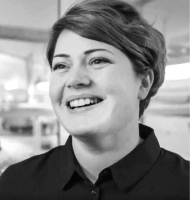 Hanna Ojanperä
Plant Manager - VEEN Finland
Hanna manages the VEEN plant in Lapland. She is true Northern Woman with an education in Engineering and varied work experience. Hanna leads our team in Lapland and ensures that the kitchen is always burning even in the coldest of temperatures.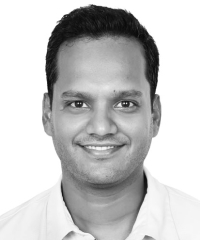 Sanjay Lakhotia
Sales Director - Middle East, VEEN Finland
Sanjay leads the business in the Middle East and is based in Dubai. He has been in the region since 2009 and not only has his Arabic become conversational, but he commands a solid working and personal relationship with his Arab friends - that's what he likes to call on his distributors and clients. Sanjay brings hands on experience to the table and understands the roots of the food and beverage business in the region. Sanjay possess a combination of skill sets that are not only hard to find but quite dynamic in the business that we are in. He has worn multiple caps in his different roles that of a principal and that of a distributor and today he wears them both. 
https://www.linkedin.com/in/sanjay-lakhotia-b1309014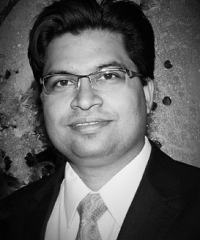 Vikas Hiran
Part time Financial Controller - VEEN India/Bhutan
Vikas is a qualified Chartered Accountant and a company secretary by profession and has 17 years of experience in Food & Beverages, Retail, Manufacturing and Consulting. His expertise include Business Planning and Strategy, Route To Market Strategy, Cost Optimization, Taxation and Accounting and Sales Automation Projects.        
https://www.linkedin.com/in/vikas-hiran-05b62813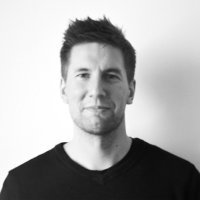 Jonne Anttila
Part Time Financial Controller - VEEN Finland
Jonne has MSc. degree from Accounting, and has 9 years of experience in Management Consulting, Manufacturing and Food & Beverages. His expertise include Management Accounting, Budgeting, Business Planning, Cost Optimization, Taxation and Accounting.
https://www.linkedin.com/in/jonne-anttila-118ba272
Risiken
Risiken
Nicht börsennotierte Wachstumsunternehmen sind risikoreiche Investitionen. Eine risikoreiche Investition birgt z.B. das Risiko des Verlusts Ihrer Investition, mangelnde Liquidität, unregelmäßige oder seltene Dividenden und Verwässerung Ihrer Beteiligung. Bitte lesen Sie diese Risikowarnung sorgfältig, bevor Sie eine risikoreiche Investition tätigen.
Es wird empfohlen, sich mit dem Anlageziel Ihrer Wahl vertraut zu machen, Risiken durch Investitionen in mehrere Anlageziele zu reduzieren und Ihr Anlageportfolio mit liquiden Anlagen auszugleichen. Wir empfehlen Ihnen auch, die spezifischen Risikobeschreibungen der Zielgesellschaft zu beachten, die Sie in den Pitchmaterialien finden.
Dem Pitch liegt ein Bonitätsbericht bei, der für die Investitionsentscheidung relevant sein kann
Water risk
We are in the business of natural water and natural water products. Natural calamities or dramatic changes in environment can pose a threat to the water sources and it is important to protect the springs and maintain the protection of the springs.  
Reputational Risk
The reputation of the brand can be negatively affected by poor quality product, quality of packaging and service quality. It is essential to ensure that our suppliers, distributors and co-workers all work together towards giving our customers a high-quality experience. We should never stop being a brand and turn into a commodity. Premium is the core of sustainable business for us.
Supply Risk
As we go into more international markets, managing supply is crucial and managing stock is crucial. We can never run out stock in a market as this would force our customer to consider another product. This also includes supply from our own suppliers to us for raw materials.
Personnel Risk
The company estimates that key personnel risks are similar to those of other similar sized companies. Risks concerning personnel may affect bottling operations. VEEN has a committed and skilled core team, reducing dependence on individuals. We must sustain our culture – all the good things and keep this growing with the team.  
Risk related to financial projections
The given projections and future plans are to some degree uncertain, and if goals are not reached this can have a negative impact to the company's earnings, ability to pay a dividend and the value of investment.
Financing Risk
The company fails to reach its target income and needs to look for external funding that might not be available in favourable terms.
Regulatory Risk
Changes in regulations in particular markets could negatively affect operations. No specific regulatory risk is known currently.
Compliance Risk
Business License can be revoked for not following all compliances related to food and beverage consumption.
Intellectual Property Risk
VEEN has registered trademarks for the "VEEN" brand in the EU, USA, India, China, Bhutan, UAE, Qatar, Oman, Kuwait and Bahrain. There is a risk of someone else registering the brand in markets where we don't exist or prior to us entering these markets.  Existing further applications are in place for Russia, China for the Chinese name.
VEEN also has registered logo trademarks for "VEEN Ayurveda Water" in the EU.  Existing further applications are in place for India, Bhutan and USA.
VEEN also has registred trademark for "Harmony" in Bhutan.
Market Risk
The beverage industry is still dominated by huge conglomerates like Coca Cola, Pepsi, Nestle and Danone. It is important to keep our niche and offering unique to be able to stand out amongst the huge competition.