Die Runde ist geschlossen
Yepzon™ – Winning with Industry-Leading Platform
Yepzon Oy has a strong history of providing positioning services to consumers. Now the company is launching a leading 5G platform specifically for B2B and has signed a letter of intent in the U.S.
Über uns
Über uns
Updates:
6.7.2018 Yepzon and Location based Technologies have moved on as planned and signed off definitive agreement in merging their North American consumer businesses. Consolidation will happen under new American entity, registred in Nevada, where Yepzon is a majority shareholder with 60% of ownership and votes. Signing was made by CEOs Otto Linna and Dave Morse in Irvine California 2nd Jul. Agreement is still subject to board approval in both companies.
28.6.2018 Last week Yepzon flagged a significant external investment. It is from Bonnier backed NFT Fund. You can read the press release from here.
21.6.2018 The Yepzon board has extended the investment round until July 10th. This is due to the company receiving an external investment of 199.999,05€ thus impacting the round positively. In addition to that, some big investment negotiations are still ongoing and require more time due to investor related reasons. Several significant news are also expected to unfold within the next 2 weeks.
 
Location services since 2013
Yepzon's story began with an observation made by Yepzon's founder and current chairman of the board, Otto Linna: in the EU and US alone, more than a million children disappear each year, and more than 100,000 of them are never found again. Once you've added lost pets and vehicles to the number, it is increased tenfold.
Otto got the idea for a locatable hoodie, which could help to prevent children from disappearing, and started to make his vision reality. The serial entrepreneur and part-owner of two children's wearables companies put together a team of experienced investors. In 2013, Otto Linna founded Yepzon together with Minna Linna, Jani Hätönen, Mikko Kuitunen, Olli Gestranius, and Antti Nieminen.
In a matter of a few years, the vision grew into the modern-day Yepzon: a locating technology trailblazer and one of the most important players in its field.
In addition to location data, Yepzon provides a significant amount of other sensor data (such as collision, temperature, air humidity) for a variety of purposes. Today, the company holds a strong position in Europe, the United States, and India. On the Indian market — with its ever greater purchasing power — Yepzon's fast growth is supported by Yepzon India, a joint venture founded in the fall of 2017 together with VVDN Technologies, as well as a local product development and production line. Thanks to Yepzon's licensing and other partners (e.g., Tramigo, PocketFinder, Valmet), Yepzon has a strong presence in North America and the growing South American, African, and Asian markets.
Yepzon's revenue has doubled every year since the company was founded. A location technology and security service provider from Tampere has become a strong global operator.
Our vision
In the world of the future, anything can be located. That future will be Yepzonized.
In the future, location or environmental data will no longer be dependent on a separate device; technology will be integrated. The Yepzon App is a leading platform that serves any locating need and, on top of that, provides a wide range of data about the device's environment. Consumers, industry players, and other companies in the sector who license the platform use it to create their own new product innovations and solutions.
Meeting the targets we have set for ourselves and staying ahead of the competition are at the core of what we do — now and in the future. We want to be technological pacesetters. Responsibility is of utmost importance to us. We want to create long-lasting relationships, with our consumer customers and corporate customers alike.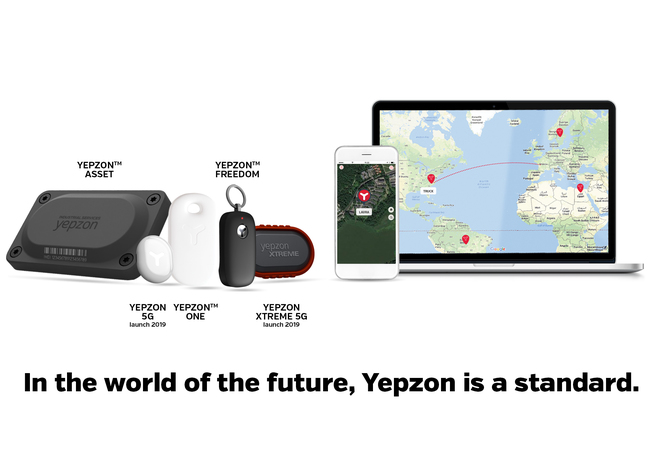 Unsere Geschäfts- und Marktsituation
Unsere Geschäfts- und Marktsituation
Yepzon's operations and our entire line of business have reached a turning point: 5G is a game-changer that will expand the market. No longer simply a locator company, Yepzon is increasingly becoming a technology and software platform provider. The products and services we have introduced to the market in the past keep growing in our portfolio. At the same time, we are tapping a brand new market. Our growth is based on our solid know-how, technological development, the needs of our customers, and greater market demand.
Product portfolio: achievements realized
Yepzon's product portfolio comprises both devices and services. On the global scale, we have already sold more than 50,000 devices, and our service sales have doubled in a year. Yepzon's current service portfolio is comprehensive, with a high degree of customer commitment, and a profitable business model.
Yepzon™ One
Launched in time for Christmas 2014, the Yepzon™ One locator quickly attracted the attention of investors and consumers. Although the GPS locator was originally launched for the Nordic market, doors to the rest of the world opened quickly.
Compared to its competitors, Yepzon™ One has a superior battery life: up to 4 months with one charge. More than 40% of Yepzon™ One users use the device to keep track of their pets. Protecting personal property is another big selling point in the US.
Yepzon™ Freedom
Yepzon™ Freedom is a personal safety device, with the most advanced locating features on the market. Equipped with an alarm function, Yepzon™ Freedom deliveries began at the start of 2017. In addition to Yepzon™ One's features, the device boasts 3G locating capacity and Wi-Fi indoor locating capacity. The device has been approved by the security company Securitas, also a reseller.
Yepzon™ Asset
Yepzon™ Asset is a device specifically developed for the needs of the industrial and logistics markets. It helps corporate customers to identify various shipping risk factors, keep track of the status of the cargo at any given time, and locate the shipment. Adjustable according to the customer's requirements, it can help, for instance, companies transporting valuable loads save millions annually. In the past, shipment location services have been offered by carriers, but more and more, the owners of the shipments want to collect and control the data themselves.
When the 5G generation (NB-IoT and CAT-M) is adopted, industrial digitalization will be significantly accelerated. Hence, there will also be a higher demand for different kinds of locating and monitoring solutions. Devices will become more compact, with longer battery life and a lower cost, such that a single-use or ongoing locator or sensor with a continuous Internet connection can be attached to virtually any cargo or device. Yepzon is already piloting its future solutions at several major industrial companies, e.g., in the forest industry.
Yepzon™ Service
All Yepzon devices and solutions run on Yepzon™ Cloud. The global functionality of the service is ensured by leading operator partners like Telia, Elisa, Orange, and Vodafone.
As a trusted service provider, Yepzon is a preferred partner in both consumer and B2B business. As we speak, Yepzon is already the virtual operator for approximately 30,000 active subscribers. The share of subscription-based operator traffic has grown, and it provides Yepzon with its core cash flow. We estimate that it will exceed the value of device sales by 2019.
A natural step to platform development: Yepzon™ Platform
No longer simply a locator company, Yepzon is increasingly turning into a technology and software platform provider.
Yepzon™ Platform can be wrapped into different solutions:
Full integration: both the devices and the software are integrated into the partner's service
Customized: partial integration and co-branding
Own services: provision of complete solutions for consumer and industrial needs
Licensing business has already grown in different applications. A few examples of ways our technology has been licensed so far:
PocketFinder licenses Yepzon™ Freedom and sells it under its own brand in the US, Canada, Mexico, and Singapore.
Tramigo licenses Yepzon™ Freedom and sells it under its own brand in Asia, South America, and Africa.
Elisa sells Yepzon™ Freedom under its own Elisa Yepzon™ service brand.
Valmet provides the Yepzon™ Asset device meant for industrial use integrated into Valmet's own DNA service; customers include, e.g., Gasum. In the future, this successful partnership will reach a new scale.
Caddieye has integrated Yepzon™ One into its ERP system for golf courses.
Arnon offers Yepzon™ Asset as part of the company's own logistics solution, PackAware.
The competition
In the consumer business, Yepzon operates on an infant market, which is growing at an annual rate of approximately 35 percent. The locating market is growing despite fierce competition. New operators pop up all the time, and old ones are going out of business. Yepzon is growing faster than the market through licensing as well as mergers and acquisitions.
Based on locating as well as the analysis and reporting of different environmental data, the platform has created a new market, born out of the needs of industrial operators. Unlike Yepzon, there aren't currently many operators on the market capable of offering customizable devices, an easily integrated software interface, and global services. Our strong partners Vincit Oyj and VVDN Technologies provide Yepzon with a solid backing and sufficient resources for realizing the most challenging of customer requirements.
Yepzon's assets include:
The speed of introducing new solutions to the market — holding the technology lead
A unique global service model, which is hard — and for HW-only manufacturers, practically impossible — to replicate
Highly effective global sales, marketing, product development, and service conceptualization teams
A strong will to be #1
At the moment, all the players on the locating market are making the sector grow. The consolidation of the sector is beginning, and the biggest companies (e.g., Samsung and ZTE) will consolidate their position. Further development will provide interesting acquisition and exit opportunities.
Our goal: to turn Yepzon into a global standard
Our goal is a world where Yepzon™ is the global standard for services based on locating and other environmental data. When it comes to our locating products, we are aiming at a 15-20% global market share by 2021.
The Internet of Things (IoT) will redefine interaction between humans and technology. At the same time, the importance of solutions utilizing positioning has grown. Positioning- and sensor data-based needs are growing on the B2C market and the B2B market alike. Yepzon is creating solutions to meet these needs.
Currently, Yepzon has almost a thousand investors. Many of our investors are successful entrepreneurs and experts on a variety of fields. They provide Yepzon with financial resources as well as other valuable assets, such as their mental resources and precious contacts. Our personnel are also shareholders in the company.
Inorganic growth in addition to organic
So far, the locator device market has been fragmented and the sector in need of consolidation. Yepzon will be a strong player in this. This goal is supported by the fact that the customizable platform and interface developed by Yepzon are also licensed to the competition. There are several opportunities on the horizon for acquisitions supporting Yepzon's strategy. In the current market situation, inorganic growth is faster and cheaper in consumer business than organic growth.
Strong foothold on the profitable US market
Yepzon's first M&A is to procure the consumer business of PocketFinder, thus far a licensing partner of Yepzon, into Yepzon's US affiliate, Yepzon Inc. The letter of intent on the acquisition was signed on April 3, 2018, and as a result of the M&A, the company behind PocketFinder, Location Based Technologies (LBAS), will become a minority shareholder of Yepzon Inc. The aim is to wrap up the actual sale by June 30, 2018.
PocketFinder is one of the best-known location brands on the consumer sector in the US. If the acquisition is realized, Yepzon will grow its market share and revenue and gain significant technology and service know-how as well as two high-quality services for its portfolio. Yepzon's US unit will grow into an independent affiliate, which will operate as a local consumer business pioneer and, if necessary, raise funds on the US capital market. Consumer business in the US involves higher prices and better profits. 
The company actively charts and identifies opportunities for other mergers and acquisitions at the same time it continues its organic growth with an ever stronger focus on B2B business.
Global growth on different fronts
Yepzon's global growth focus areas in 2018 are the Nordic countries, United States, and India. In the Nordic countries, Yepzon continues its strong investment in the B2B market, just like last year.
In the United States, the PocketFinder acquisition — should it be realized — would significantly improve Yepzon's market position, growth opportunities, and cash flow.
Yepzon India, the joint venture with VVDN Technologies started in India in 2017, has kicked off. More than 90% of Yepzon's sales in India will comprise own, profitable online sales. The aim is to boost the whole company's online strategy using the insights and best practices gained from India.
Our licensing partners include players operating on markets that are currently outside Yepzon's current focus. PocketFinder will continue as an ever stronger partner in Canada, Mexico, and Singapore. Tramigo is our licensing partner in Asia, South America, and Africa.
5G: the most revolutionary market change since the GSM network
There will be a breakthrough at the locating sector when the 5G network (NB-IoT, CAT-M) drastically improves the performance of terminal devices. This is comparable to the switch from NMT to GSM.
Yepzon is preparing for the launch of 5G. The company has already started to develop a 5G-compatible locator, the most advanced on the market.
The new 5G technology enables devices with ten times better performance, 50% smaller size, and unparalleled battery life. Yepzon will also introduce sensors already in use on the industrial sector to the consumer market.
Why invest in Yepzon?
We are growing our market share through M&A. We are developing leading technology 5G products for the industrial and consumer markets. We also take in significant integration customerships. If realized, together — or even individually — these will drastically increase the company's value and give the shareholders an exit opportunity via an industrial buyer or listing.
The company's financial position is strong. Via the cash flow and Nordea Bank's additional financing package our shareholders get major leverage for their equity investment.
We are planning major moves at the global level and preparing for it by collecting sufficient funds and boosting our balance sheet.
Our previous crowd funding round was a success, enabling us to reach our maximum target in a record time. We received a lot of feedback from investors who were too late to join in at that stage. Yepzon's strength lies in the shareholders. Now, we want to give a new opportunity to people who share our passion. 
Yepzon's owners assess the company's chances of becoming a listed company within the next 2–4 years. There have been acquisitions in the sector in excess of $100M when high-growth companies have reached 100,000 active subscribers on a healthy growth curve. Yepzon has approximately 30,000 active subscriptions. Until now, most of the subscribers have been consumers. With corporate customers, the number of subscriptions grows rapidly — one agreement brings at once a large number of active devices charged on a monthly basis. 
A strong balance sheet and a wide ownership base are critical for the sake of Yepzon's fast development, M&A, and potentially becoming a listed company.
"We have great respect for Yepzon as a company and have found that every employee reflects the healthy culture of their company while always striving to be the world class leader they are."
           - Dave Morse, CEO, Location Based Technologies, Inc. (PocketFinder)
"Yepzon's interface gave us easy access to the required data. We could easily enable communication with a few commands. Normally, interface solutions have to rely heavily on device specialists. But Yepzon's technology is clear and simple, which enables our programmers to utilize it independently." 
             - Esa Sairanen, Product Manager, Valmet Automation
"Yepzon's platform can be easily integrated, and the company has a great track record of creating quality products. Together, we can create a solid customer product portfolio for the developing markets."
            - Arto Tiitinen, CEO, Tramigo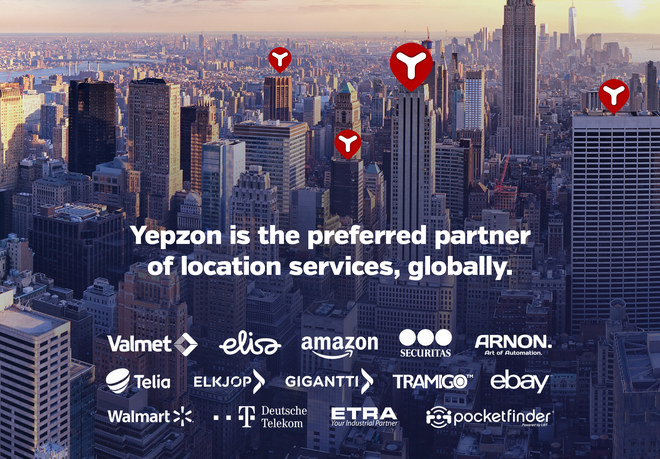 Unser Team
Unser Team
Yepzon's management team consists of top professionals from a wide range of business sectors. Yepzon has always invested in people with special talents and ambition. All of the members of our management team are also partners, and our employees are invited to participate in our option investment program.
In addition to our management team, we also have a very active board of directors including: Lars-Michaël (Micke) Paqvalén, a start-up visionary and serial entrepreneur; Jukka Pietarinen, a former Nokia executive; Antti Halonen, a carrier business specialist; Mervi Airaksinen, General Manager at Cisco; Jouni Vaarala a portfolio entrepreneur and business angel; and Otto Linna, the CEO and founder of Yepzon and a serial entrepreneur.
Otto Linna
BBA, CEO, Founder
Linna has strong consumer business experience. He brought SUN Radios in Finland from a company in financial crisis to being cash-flow positive in two years to being a company with the highest credit rating in five years. Besides the radio business Linna was in charge of the acquisition of JPC Studiot Oy (Mall Voice), an indoor-media company operating in shopping centers. When he left the company JPC Media had over 90% of the market share in Finland, with expansion to Sweden, Denmark, Ireland, Baltics and Hungary, and an annual growth rate of 25% with profitability.
https://www.linkedin.com/in/otto-linna-35079946/
Heidi Rantala
MA, CMO, Board Member Yepzon India
Rantala is a very driven marketing and sales professional with over 10 years of experience in consumer marketing. Before Yepzon she worked over six years at Unilever running several brands such as Ingman and Magnum. She also has extensive knowledge in market development and category management for consumer products. Heidi was recognized as a top performer – winning multiple awards within the Unilever organization.
https://www.linkedin.com/in/heidi-rantala-57196552/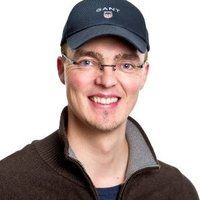 Juha Ritala
CTO, B.Sc. of Computer Engineering.
Ritala has experience in mobile technology in international technology companies including Botnia Hightech, Nokia Mobile Phones and Delphi. Ritala is skilled at high-level multi-tasking and he leads over 100 people R&D and production teams in development processes.
https://www.linkedin.com/in/juha-ritala-5a0b2521/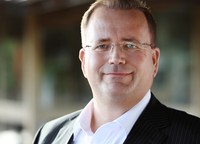 Juha "John" Kiesi
M.Sc. Business, CEO of Yepzon's US operations.
For the past 15+ years, Kiesi has worked at various international executive positions within retail, real estate, and business development. As Head of Expansion and Real Estate, he expanded top tier European Fashion Retailer Lindex into 15 new countries, including the United Kingdom, Russia and Poland. He serves on the Board of Directors or Advisory Board positions of a number of companies, including Ryoulive Inc., ModernQ Inc., Taction Enterprises Inc. and Safe Shopping Centers Group AB.
https://www.linkedin.com/in/juhakiesi/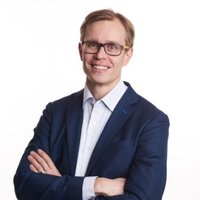 Antti Halonen
M.Sc. Engineering, CFO and VP of the Yepzon™ Board.
Through his own consulting firm Halonen has over 15 years of experience in financial management. He is a well-known specialist in the operator business and has run several successful M&A projects. Halonen also holds top level management advisor positions with several European telecommunication companies.
https://www.linkedin.com/in/antti-halonen-b597522/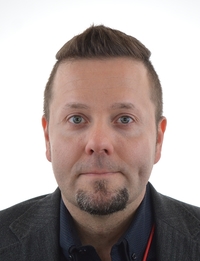 Jonne Haakana
BBA, CSO, Head of Yepzon's sales team
Jonne is a specialist in channel sales with over 15 years of experience in media sales within some of Finland's largest media companies. With his extensive experience in leading teams and sales, Jonne manages Yepzon's global sales team.
https://www.linkedin.com/in/jonne-haakana-78b55882/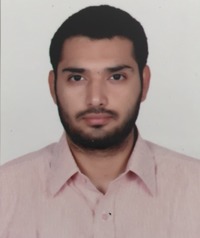 Ashish Deswal
Engineer, CEO, Yepzon Enterprises India Pvt. Ltd.
Deswal has strong connections within the Indian consumer business. In addition, he is a serial entrepreneur who has established three companies specialized in real estate and manufacturing.
Risiken
Risiken
Nicht börsennotierte Wachstumsunternehmen sind risikoreiche Investitionen. Eine risikoreiche Investition birgt z.B. das Risiko des Verlusts Ihrer Investition, mangelnde Liquidität, unregelmäßige oder seltene Dividenden und Verwässerung Ihrer Beteiligung. Bitte lesen Sie diese Risikowarnung sorgfältig, bevor Sie eine risikoreiche Investition tätigen.
Es wird empfohlen, sich mit dem Anlageziel Ihrer Wahl vertraut zu machen, Risiken durch Investitionen in mehrere Anlageziele zu reduzieren und Ihr Anlageportfolio mit liquiden Anlagen auszugleichen. Wir empfehlen Ihnen auch, die spezifischen Risikobeschreibungen der Zielgesellschaft zu beachten, die Sie in den Pitchmaterialien finden.
Dem Pitch liegt ein Bonitätsbericht bei, der für die Investitionsentscheidung relevant sein kann
Global economy and economic trends
Global economic trends have a direct impact on the demand for Yepzon's products and services. During recession, investments are curbed, which influences both the markets and the operations of companies. We manage this risk by keeping our fixed costs in check and operating on both consumer and corporate sectors. We work with a trusted partner network, both in product development and production. We have a flexible business model, which enables us to allocate our resources according to demand.
Political decisions pertaining to data traffic affect the sector. For instance, AT&T had to shut down its 2G service in the US at a short notice. On the other hand, keeping technology up to date turns these risks into opportunities.
Market risks
Yepzon operates on a new and growing market, which only saw the light of day a few years ago. Because the sector lacks a long history, predicting the market is a challenge. We are managing this risk by reacting to changes quickly and flexibly and by building two strong legs to stand on in corporate business and consumer business. In each of them, we operate in locations offering the most promising future and the fastest growth.
Continuous growth binds more capital to production and development. The risks of the capital market are risks shared by Yepzon. We minimize this risk by making sure that our financial position is strong. At the start of the crowd funding, the company's financial position is already strong thanks to a healthy cash flow and Nordea's financing package.
The competition
From our point of view, the market can take a nosedive. As the market is consolidated, other operators may take a more active role than anticipated sooner than anticipated. However, Yepzon is in a good position at the start of the consolidation. Our technology is up to date, even ahead of the curve. What's more, our easily integrated service portfolio always keeps the door open to new customers.
Related device manufacture brings with it the risk of our devices being copied, but a device is simply a device, useless without a solid support system. This is why Yepzon invests in services, IP protection, and strong global trademarks.
The merger of PocketFinder and Yepzon's consumer businesses in the US is subject to schedule-based risks and legal risks. We are trying to minimize these risks by working in close cooperation to take the process forward.
Settled and committed personnel
A small company needs to take into account the risks pertaining to key personnel. A turnover of key personnel can decelerate growth or undermine the trust of clients. Yepzon is reducing this risk by committing key employees to an option program and by offering them the option of ownership. Each member of Yepzon's management team is also an owner of the company.
Risks pertaining to new innovations and business development
A company's growth may slow down or its profitability take a hit, if development projects are not implemented as planned. We are managing this risk by analyzing the commercial potential of our development projects both before and during projects. We are able to quickly react to future customer requirements as early as the development stage. We also pay our designers for completing product development, not just for doing it.