Die Runde ist geschlossen
Heeros Systems Oy is a pioneer of digital financial management and an internationally recognised expert. We have a strong position in Finland and a track record of continuous growth since our founding. We are preparing for listing on First North.
Dieser Inhalt ist auch verfügbar in
Finnisch
Über uns
Über uns
This pitch text is a summarised version of the invesdor memorandum prepared by Heeros Systems Oy. You can find the full memorandum in the attachments at the bottom of the page or with this link.
Heeros Systems Oy is a pioneer in electronic financial management and an internationally renowned consulting firm. We were founded in 2000 and have enjoyed rapid growth throughout our existence. For the seventh year in a row, Heeros has been on the Deloitte Finland Technology Fast 50 list. Our turnover for the previous accounting period (10 months) totalled approximately EUR 4.0 million and we employ a staff of just over 50 people. We maintain locations in Helsinki, Jyväskylä, Turku and Rotterdam. The company is owned by Heeros' employees and client companies.
We have developed a range of products that encompasses all electronic financial management processes, from invoice recognition and the processing and archiving of purchase and sales invoices to bookkeeping and payroll functions. Some 7,000 companies and organisations use Heeros solutions. We handle approximately 400,000 transactions every month. We offer our solutions to companies either directly or through our partner accounting firms.
THE BIRTH AND BEGINNING OF HEEROS
"Not interested – we specialise in financial management applications," blurted a buyer representative in 1997, when offered a nearly completed purchase invoice circulation system.  This terse proclamation had to do with a business deal, in which the buyer was a big industry player and the item for sale was the first enterprise--Raxum Oy--of our story's protagonist. Raxum's main products were fixed asset and group accounting software. Indeed, it was one of the biggest providers of this kind of software in Finland. However, an almost-finished purchase invoice circulation system didn't spark the least amount of interest.
Being a visionary, our protagonist was a bit shocked at this and, at the request of the buyer, left the purchase invoice circulation out of the deal. Both the buyer and seller were satisfied. In hindsight, the buyer's rejection of the software does seem a bit odd. According to a study (PWC: Economic analysis of SEPA, 16 January 2014), in 2012, approximately 90 billion payment transactions were made within the Single European Payment Area (SEPA) and, without their digitisation, we wouldn't be talking about a state-of-the-art financial management system today.
After letting things mature for a few years, our protagonist decided to resume what he had started in that initial deal. This is how Heeros Systems Oy came to be. Borrowing its name from the demigods of antiquity, the company set its sights on the horizon: automated, digital financial management.
In 2000, on its first website, Heeros sought partners with an oracle-like invitation:
"Heeros Systems honours these wellsprings of Greek history with its name. Will we become the heroes of Finnish financial management? Only time will tell. This is the course we have set and we challenge all organisations interested in our epic tale of electronic financial management to join us."
Over the years, this challenge has been accepted in the most exhilarating ways and counter-challenges have also been made. But, now it's time to issue a new challenge. To wit:
"We challenge all operators interested in joining the digital financial management conquest of Europe.  Gold prospectors in the Klondike probably had the same feeling as the Heeros board members do now – international markets are opening and Heeros has a modern solution that has already been proven in Finland and several European countries. "
But we digress. Let's get back to the story of our beginnings. Our first products Circula (purchase invoice circulation), Admina (e-Archive) and Identa (scanned purchase invoice recognition) were created at a fast pace, even though the recruitment of skilled coders was an excruciating process due to the IT-bubble at the beginning of the millennium.
However, it would be a while before the seeds of commercial success would blossom. According to the business plan, which was drafted before the company began its operations, accounting firms would be the primary target group. This was due to the fact that, at that time and even today, accounting firm clients accounted for approximately 95% of organisations in Finland that are required to keep accounts of their operations. From the very beginning, our goal has been to work in close co-operation with accounting firm partners in order to reach a large number of SMEs and other similarly sized organisations. The Internet was undergoing exponential growth and document management applications, scanning systems and e-invoices were just around the corner. Based on these, a future playing field shared by accounting firms and their clients, auditors, banks and authorities was envisioned at that time.
As we can see today, this vision was realised, but far ahead of schedule. In the early days, a typical reaction at accounting firm client events was: "These future applications are amazing! We should start using these, too, someday." Blazing a trail is not always so easy.
During the first years, growth in turnover was modest and required persistence, not to mention putting everything on the line. Fortunately, the commercial fog began to gradually clear. Since then, our growth has been steady from year to year, which the bar graph shows. For the seventh year in a row, Heeros has been on the Deloitte Finland Technology Fast 50 list. Indeed, the future holds great expectations in store.
The last accounting period in the figure is 10 months long, but a proforma adjustment has been made in order to make it comparable to earlier accounting periods. In the financial section of this brochure, the last 12-month accounting period has also been analysed to facilitate comparison. In practice, this means that unaudited figures for January and February of the 2015 accounting period have been added to the figures for 2014.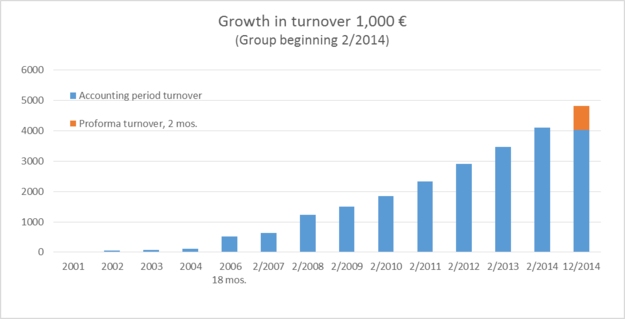 Unsere Geschäfts- und Marktsituation
Unsere Geschäfts- und Marktsituation
OPERATING ENVIRONMENT OF DIGITAL FINANCIAL MANAGEMENT
Digital financial management involves the electronic handling of financial management processes. These processes include invoice processing (circulation, posting and payment), accounting, payroll, official contacts and archiving.
There is no precise definition, but typically the use of, for example, e-invoices, is a requirement for digital financial management. As a rule, bookkeeping with nothing more than an accounting program cannot be considered electronic financial management. The keywords for digital financial management are e-invoices, browser-based and cloud services.
The digital breakthrough in financial management is accelerated by the following factors, among others:
Single European Payment Area (SEPA)
E-invoicing: public authorities and large corporations require it, thus forcing smaller enterprises to adopt the use of e-invoicing.
Development of internet applications, terminal devices and infrastructure (e.g. broadband)
Proliferation of mobile devices
Efficiency requirements for reporting and processes
Lack of expertise in companies requires the improvement of operational efficiency
Increasingly stringent government reporting requirements
The accounting sector and financial management as a whole are currently undergoing a major upheaval. Despite the economic situation, the sector has grown in terms of the number of companies, personnel and turnover, even though the development of information technology and software has made more automated processes possible.
E-invoicing and transitioning to fully digital financial management has not progressed as quickly as was forecast at the beginning of the 2000s. There are many reasons for this, ranging from attitudes to technical difficulties and price. On the other hand, the proliferation of e-invoicing in Finland is plain to see.
Value chain and accounting firms in Finland
There are many parties involved in the sector's value chain. In addition to accounting firms and companies using applications, the chain also includes, among others, e-invoicing operators, banks and the authorities to which enterprises report their operations.
Many companies use multiple programs to handle different areas. This sort of "best-of-breed" approach is used, in particular, by large corporations. In such cases, a separate purchase invoice circulation program might be connected to the ERP system.
There are some 4,300 accounting firms in Finland. Even taking consolidation into consideration, the number of accounting companies has actually increased in recent years. This development will continue in the future: at the same time that firms are consolidating, new ones are being established.
Accounting firms software systems
The reality for accounting firms today is that they are forced to use multiple programs due to, among others, client requirements.
Many older accounting applications commonly used by accounting firms are reaching the end of their service life and replaced with modern, digital solutions. The requirements that accounting firms' clients place on systems have also tightened and are difficult to meet using conventional software.
Sector companies
In Finland, the largest providers of software solutions for accounting firms are Visma and Accountor. There are also several smaller providers operating in the sector. At present, there are approximately 4,300 accounting firms in Finland. There are a few larger firms, which achieve growth through continuous corporate acquisitions and, in addition to solution sales, compete with their own client accounting firms for end clients. In Finland, there are not many fields with this sort of situation. One of Heeros' main objectives is to clean up this messy playing field, where software solution providers are actually competing with their own customers.
International environment
The Single European Payment Area (SEPA) has effected a sea change in payment protocols and unified, among others, the structure of bank accounts. According to the PWC study, nearly 90 billion payment transactions are made in Europe each year. A majority of the invoices are sent out on paper or as email attachments.
Foreign competitors have not entered the Finnish market in great numbers. Visma, a major industry player, primarily operates in Finland through products acquired from Finland. Indeed, Finnish company Basware can essentially be thought of as an entirely international operator, whose clientele mainly consists of large corporations.
E-invoice penetration
In Finland, the TOP100 companies have already adopted e-invoicing. Although an estimated 40% of Finnish companies have gained a familiarity with e-invoicing, the actual utilisation rate is significantly lower. Elsewhere in Europe, the use of e-invoicing is just getting started.
HEEROS PRODUCTS AND SERVICES
Heeros is a complete digital financial management system, which can be used both as individual modules and an all-encompassing comprehensive service. Heeros is currently integrated in over 50 outside systems, with new interfaces being implemented when necessary.   
Heeros is greater than the sum of its parts. Implementing all of Heeros' service areas significantly enhances the client's overall process. From a user standpoint, it is essential that transitioning from the old system to Heeros can be done on the client's terms and schedule. If any problems arise, the same personal Heeros assistance and advice is always there.  
You can find more information of our products and services in our home page http://www.heeros.com/en
Some of the required services, such as scanning, optical invoice recognition and administrator services, can be purchased directly from Heeros. If automated solutions are desired for, among others, purchase order and invoice matching or the pre-posting of multi-page purchase invoices, we offer these and other revolutionary solutions and application integration with our partner, Liaison Technologies.
OUR CUSTOMERS
Throughout its existence, Heeros has been a developer and pioneer in digital financial management. Since the beginning, the main target group has been accounting firms for the simple reason that their clientele accounts for nearly all companies in Finland with an obligation to report their accounts. Reaching a target group of this kind other than through accounting s would be, to say the least, a challenge.  Naturally, other organisations using financial management systems are not excluded from our client potential, but, due to the higher cost of reaching these clients, not as much has been invested in marketing for them. Our service is, of course, well suited to both to direct end clients and accounting firm clients.
GOALS FOR THE NEAR FUTURE
In the near future, our vision is to become a leading digital financial management partner for accounting firms and SMEs.  All services aimed at accounting firm clients should be made available through Heeros. Since the beginning, the automation and functionality of service processes have been developed so that it will be possible to achieve a considerable increase in productivity and competitive edge by using Heeros, particularly for accounting companies, but also for their clients. The goal is a win-win-win situation.  All parties involved--the accounting firm client, accounting firm and Heeros--should get a proper piece of the growing pie so that there is incentive to further develop operations. The user experience results thus far are so positive that we know we're on the right track - and quite far along, even though we haven't reached the goal yet. For example, funds earned from the previous offering have been put toward the procurement of payroll management solutions, which has accelerated our own product development processes considerably.
We already envision becoming the "court purveyor" for the domestic accounting firm market. In addition to this, we intend on taking our share of the foreign market. How much that will be remains to be seen and, above all, depends on how many financial and human resources we will manage to acquire. The importance of this current offering is, in this context, great.  As said above, the market here is enormous.
PARTNERSHIP WITH ACCOUNTING COMPANIES
Heeros sees accounting companies as, more than anything else, its business partners. When the accounting firm does well, Heeros does well. Product development has long followed an approach, where our accounting firm partners play a crucial role in determining the features and functions of the systems. Experiences with this approach have been encouraging and it is constantly being developed.
A large number of new, small firms are entering the accounting sector. The threshold for starting a company is relatively low, because there is no authorisation required. By adopting, for example, a Heeros cloud services-based solution, the initial investment remains quite reasonable. A majority of existing accounting firms are using ageing technologies, so the need to acquire new hardware and software is a clearly rising trend where maintaining competitiveness is concerned. Until now, Heeros clients have been larger accounting companies, but the one-stop-shop principle has also brought in a large number of smaller new, start-up users. Heeros services are progressively scaled, so the size of the company user has no effect on the system being procured.
Heeros's services are modular. This means that, if so desired, the client can take on only part of the system and add modules as needed. As a result, the system change can be handled in a controlled manner, without putting any undue strain on the organisation.
The service is cloud-based and can be accessed by its users anytime and anywhere, even on mobile devices.
EARNINGS LOGIC
The close co-operation between Heeros and accounting firm also provides an outstanding platform for creating an earnings logic that serves all parties. The accounting firm pays Heeros according to the services primarily used by its clients and also makes an agreement with the clients, according to which the services between the firm and its clients are priced. Heeros only bills the accounting firm. Because using Heeros services enhances the accounting firms operations, all involved parties can benefit from the earnings model mentioned above. Using the same resources, the accounting firmcan serve multiple clients, while focusing its services on tasks requiring a higher degree of expertise, wherever possible. Unfortunately, there is rarely enough time to devote to this with existing resources. Thanks to improved operational efficiency, the pie gets bigger, with more for everyone to enjoy.
Depending on the situation, the division of tasks between the accounting firm and its client can vary very widely, which is made possible by the modularity and different user access levels of Heeros products. When the situation changes, it is easy to revise the division of tasks.
At present, some 300 accounting firms use Heeros services. An average of 15% of all accounting firm clients use Heeros solutions, which is due to the fact that Heeros has not yet been able to provide its own accounting software: Accounting firms are required to use another, usually outdated financial management system, into which the firm has to transfer data sent by Heeros. In this respect, the situation is now better. According to user experiences, Heeros offers high-quality accounting software, whose degree of automation is considerable. It is for this reason we believe that the utilisation rate of our services in accounting firms will enjoy exponential growth in the near future.
Heeros has opened a main user and scanning service for its clients in the Jyväskylä city centre. Some of Heeros' competitors offer similar services in countries with cheap labour, such as Estonia and India. Heeros feels that using domestic labour is preferable, not just from an employment and local tax revenue standpoint, but also in terms of the quality of work and ability to engage in quick, efficient interaction.
However, thanks to highly advanced productisation, moving administrator services and scanning elsewhere is quite easy when, for example, expanding operations abroad. An example of this is our Rotterdam Service Center, which serves Dutch companies. Having a complete command of the local language and customs is crucial in these matters.
All of the above also applies to Heeros' direct clients.
KEY FIGURES RELATED TO HEEROS OPERATIONS
Accounting firm clients: approx. 300
Organisations using Heeros services: approx. 7,000
Heeros system users: approx. 30,000
Transactions handled each year: approx. 5,000,000
Group turnover 2/2015 (proforma 12 mos.) *): EUR 4.8 million
Group EBITDA 2/2015 (proforma 12 mos.) *): EUR 0.5 million
Shareholders 30 September 2015: 42, 27 of which are accounting firm clients
*) pro forma figures are unaudited
HEEROS GROWTH AND PROFITABILITY
Heeros' turnover has increased an average of 35% a year for the past 10 years. To date, this growth has been only organic. The basis for this growth is recurrent invoicing and an increase in the number of end clients using Heeros systems. At present, approximately 70% of invoicing is recurrent. This will increase from month to month if the client is satisfied with the service they receive.
Because accounting has long been missing from the Heeros service range, our accounting firm clients have been forced to use another, parallel financial management system, which is usually based on an outdated technology. As a result, Heeros' clients have typically only been the largest accounting firm clients requiring the most extensive range of services. At the moment, a focus for achieving even faster growth in Heeros' turnover could simply be the fact that accounting firms are moving toward adoption of the one-stop-shop principle (which is now possible), thus significantly increasing use of Heeros' services. Although internationalisation brings its own intriguing flavour to the mix, the rate of growth depends on the available resources, i.e. the success of this offering.
The attachment "Turnover and EBITDA for the past five years" shows the development of the Group's net sales and EBITDA for the past five financial years. The last, 10-month-long period ended on 31.12.2014. The diagrams are shown in actual, audited 10-month basis in addition to the pro forma net sales and EBITDA for two months. Pro forma figures are realized in January and February 2015 figures and unaudited.
INTERNATIONALISATION
The process of internationalisation began indirectly approximately six years ago, when a few Finnish corporations began using our products in their foreign subsidiaries during expansions. These countries are Sweden, Norway, Holland, Poland, Estonia and Russia.  We have established a subsidiary in Holland, which currently has a staff of two Dutch employees. We believe that we will be able to cover our operating costs in the near future using cash-flow financing. Although the market is 3.5 larger in Holland than it is in Finland, it is years behind us in terms of financial management and, above all, automation practices.  This significantly increases Heeros' chances for success.  Interest in our services is constantly growing and there are plenty of satisfied reference clients, so success is largely down to the available resources and our own investments.  Finland, Holland and other countries where Heeros has clients fall within the SEPA. Each year, approximately 90 billion transactions are handled within the zone. An overwhelming majority of invoices are made using outdated technologies (such as paper invoices), so there is plenty of work to do for Heeros as well as other operators.
HEEROS TODAY
In September 2015, Heeros employed a staff of just over 50 people.  Heeros maintains locations in Helsinki, Jyväskylä, Turku and Rotterdam. In September, the Turku office was established in connection with the acquisition of Aboa Data Oy. This deal adds a payroll function to Heeros' product range, something which was missing from its service concept.
Now that the missing pieces of the puzzle--accounting and payroll--have been integrated into our service concept, we find ourselves on the threshold of realising our vision to become the "court purveyor" for accounting firms. 
The following factors can be considered Heeros' special strengths:
Long-term partnership with accounting firms
Heeros network, which consists of Heeros employees, clients and key stakeholders Together, we seek new operational and strategic ideas and solutions, which can be shared within the network
One-stop-shop principle
Domesticity
Client company representative on the Board of Directors
Private ownership
Heeros does not compete with its partners like the currently largest operators on the market do
Adopting Heeros services enhances the clients' operational productivity and makes cost savings possible
It's always the right time to adopt Heeros services
The SEPA market is enormous  Heeros maintains operations in five SEPA countries, thus making our concept functional across the board. In order to compete internationally, we must be outstanding in every respect on our home market.
Heeros' own adviser organisation and partner network form an extensive centre of expertise in financial management and its related technology.
Heeros' turnover is recurring. Approximately 70% of the turnover comes from the fact that old clients continue using our services.
Logistics. Heeros' solutions are bits, which are transmitted in a fraction of second anywhere in the world. We don't need factories, machining tools or trucks. Innovations and product development are found between our ears and in Finland!
FINANCING
Heeros financing is typically based on cash-flow financing, in which the key element has been the lease financing of new agreements through finance companies. In addition to this, Nordea, Finnvera and Tekes have also provided financing. Convertible bond financing has also been used. Stricter bank policies on issuing credit to SMEs inevitably lead to the increased use of new financial instruments. This is a clear sign of an increase in the opportunities provided by crowdfunding.
In the autumn of 2014, Heeros directed a share issue to its accounting firm clients and employees. In connection with the share issue, we received over EUR 400,000 in new capital and 31 new shareholders. We would like to thank everyone who participated and considered participating in the issue.  The issue gave Heeros a lot of positive publicity.
"The Team Finland Let's Grow Financing Programme is a joint effort by Finnvera, Tekes and Finpro designed to identify and encourage growth companies to go international and grow."  This quote comes from the Team Finland website, which also tells the Heeros story under "Let's Grow companies" (www.letsgrow.fi).  Heeros was one of the first Finnish companies to be accepted to this programme.
A tip of the hat to Team Finland and our thanks for the invaluable recognition given by the government.  We intend on being worthy of that trust. Service exports are not very common in Finland. Heeros aims to be a Finnish leader also in this regard.
FINANCIAL INFORMATION
The Group's financial information is described in the attachement "Financial Data", which includes income statements, balance sheets, information on investments and developments in the current fiscal year.
OPERATIONS IN THE NETHERLANDS
Our Dutch operations were launched in 2014. We offer purchase invoice processing, e-invoicing and e-archiving from the Heeros product range.  We have built interfaces for the most commonly used accounting systems on the market.  We are part of Simplerinvoicing.org, which offers an e-invoicing infrastructure in the Netherlands, much in the same ways as TIEKE Finnish Information Society Development Centre. See www.heeros.nl.
Our clients are both accounting firms and direct clients. The operations of companies just starting out are typically not profitable.  All of the costs related to the founding and launching of the company are booked as expenses, which put a strain on the group's cumulative result. We have received several new clients and our sales picked up in the spring of 2015. After launching the main user service in the Netherlands in 2015, our operations have seen a further increase in activity.  The elements of growth are plain to see.  In Europe, the use of e-invoicing is just getting started. Now is the right time to increase marketing investments to accelerate growth.
KEY EVENTS FOLLOWING THE FINANCIAL STATEMENT
Team Finland Let's Grow financing was implemented in the spring of 2015 (see section Financing).
The Annual General Meeting held on 30 March 2015 resolved to increase the amount of the company's shares from 30,887 shares to 3,088,700 shares in accordance with the proposal of the Board of Directors by means of issuing new shares free of charge to the shareholders in proportion of their ownership and by issuing 99 new shares to each share of the company.
In the spring of 2015, Heeros' shares were registered to the book-entry securities system maintained by Euroclear Finland Oy.
Heeros Systems Oy acquired the business of Aboa Data Oy on 1 September 2015.  This acquisition resulted in a new addition to the product range: cloud-based payroll software.
Unser Team
Unser Team
Heeros' key personnel.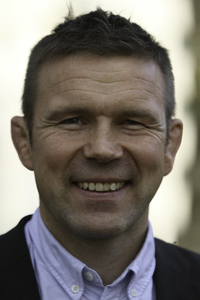 Matti Lattu
CEO, M.Sc. (Tech.)
Nearly twenty years of experience in software companies as a programmer, project manager, consultant and CEO. Member of the Chamber of Commerce of ICT Committee. Black belt in judo.
https://fi.linkedin.com/pub/matti-lattu/0/bb/856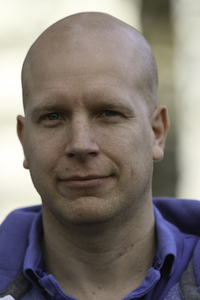 Juha Takala
Director of Product Development, M.Sc. (Tech.)
Ten years of experience in information systems development and technology consulting management and design tasks, quality management and application architecture. Extensive expertise and leadership experience in product development tasks from developer, technical designer, solution architects, and project manager perspectives.
https://www.linkedin.com/pub/juha-takala/0/47b/765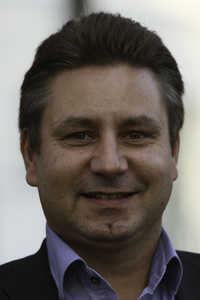 Tomi Ingerttilä
Sales Director
Nearly twenty years of experience in software companies, as an educator, as an expert, the service manager, consultant, sales manager to sales director. Expertise in ERP systems and financial systems integration. Over thirty years of experience in team sports as a player / coach.
https://fi.linkedin.com/pub/tomi-ingerttilä/0/896/551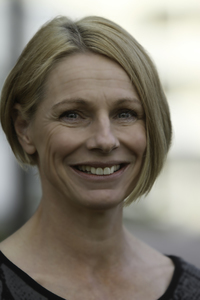 Sari Eronen
Service manager
Experience in accounting firms of software for almost 30 years, customer service, training, and sales. Excellent knowledge. in financial management busines.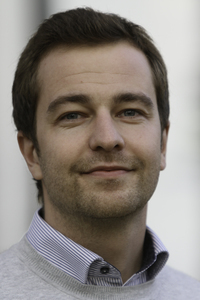 Garik Bagdasarov
Production Manager, BBA
Five years of experience in an accounting company, after which the transition to the software development. Experience the project management, providing a range of services, product development and international activities.
https://fi.linkedin.com/pub/garik-bagdasarov/91/73/454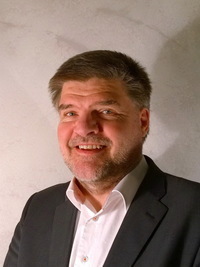 Rainer Wallenius
Product Manager
As an entrepreneur, Aboa Data Oy 1987-2015. Payroll application specialist and head designer almost thirty years. Very good knowledge of payroll processes and software.
Risiken
Risiken
Nicht börsennotierte Wachstumsunternehmen sind risikoreiche Investitionen. Eine risikoreiche Investition birgt z.B. das Risiko des Verlusts Ihrer Investition, mangelnde Liquidität, unregelmäßige oder seltene Dividenden und Verwässerung Ihrer Beteiligung. Bitte lesen Sie diese Risikowarnung sorgfältig, bevor Sie eine risikoreiche Investition tätigen.
Es wird empfohlen, sich mit dem Anlageziel Ihrer Wahl vertraut zu machen, Risiken durch Investitionen in mehrere Anlageziele zu reduzieren und Ihr Anlageportfolio mit liquiden Anlagen auszugleichen. Wir empfehlen Ihnen auch, die spezifischen Risikobeschreibungen der Zielgesellschaft zu beachten, die Sie in den Pitchmaterialien finden.
Dem Pitch liegt ein Bonitätsbericht bei, der für die Investitionsentscheidung relevant sein kann
RISKS ASSOCIATED WITH THE BUSINESS 
Serious problems in the data centre can shut down operations
Bank problems with payments traffic prevent payment functions and, in turn, part of the overall service
E-invoice operator problems can shut down invoice traffic
Data security problems in applications may, in the worst cases, shut down all operations
The loss of key personnel could slow down development
Unidentified or unexpected risks could affect the company business
RISKS ASSOCIATED WITH THE GENERAL ECONOMIC SITUATION
Domestic economic trends, a continuation of the recession and Finland falling into a depression can slow growth
Refugee crisis or natural disasters threatening Europe
RISKS ASSOCIATED WITH LEGISLATION
International legislation and regulation, which prevents or seriously hampers the use of Heeros products
RISKS ASSOCIATED WITH FINANCING
Rising interest rates may have an adverse impact on company operations
The availability of capital to finance growth
Possible covenants added to the company's credit agreements at a later time
The company's indebtedness may have an adverse impact on its business
Uncertainty in the financial market and stricter bank regulations may have an adverse impact on company financing
RISKS ASSOCIATED WITH SHARES AND LISTING
The company listing fails
The company does not list at all or lists on a market other than the NASDAQ OMX Helsinki First North
There is a valuation risk involved after listing of the shares
The ownership percentage of shareholders may be diluted
Possible future share issues may have an impact on the market price of shares
The price formation of company shares on the market is not necessarily reliable and share liquidity may be weak
IN CONCLUSION
In accordance with its vision, Heeros aims to become the most important partner of accounting firms in the near future. 
Heeros' competitors have, for example, through private equity investors, "unlimited resources" in terms of product development and marketing. Fewer resources are sufficient for Heeros, provided that the partner network is solid and resources can be used cost-effectively.
Company growth also requires investments related to the acquisition of capital. Taking out a loan with a bank is a laborious process without tangible collateral, in addition to which the proper ratio of equity and liabilities also plays a key role. As things stand right now, company financing in Finland and elsewhere should be focused on instruments other than bank loans.
Heeros' potential markets are promising, so its value could see a considerable increase. In this context, it is worth pointing out that the turnover of e-invoicing veteran Basware was EUR 4.5 million upon its listing in March of 2000. Heeros' estimated turnover for this year is EUR 5.7 million and it handles approximately 5 million transactions. In 2014, Basware's turnover was EUR 127 million and it handled 78 million transactions. On 18 September 2015, Basware's market value was approximately EUR 597 million, i.e. 4.7 times its turnover. Heeros' value in the share issue now being offered is EUR 8.3 million. Naturally, the operating concepts differ from one another, but the earnings logic of both companies plays a key role in the number of invoices and other messages handled. Get out your pocket calculators!