Die Runde ist geschlossen
Splizzeria – a match made in oven
Splizzeria is a modern fast casual restaurant chain that sells totally new kinds of pizzas and salads. Splizzeria is looking to begin rapid growth with the launch of its franchising model.
Interested in trying out Splizzeria? Mention "Invesdor" at the cash register during the funding round and get 15% off your purchase. Welcome to experience the whole concept!
Dieser Inhalt ist auch verfügbar in
Finnisch
Über uns
Über uns
The concept of Splizzeria was born during a pizza dinner with friends in Lapland when we noticed people are often uncertain about picking the right pizza for the evening and that they like to share slices to try different tastes. Splizzeria was born to solve that problem and has since evolved into a fast casual restaurant chain revolutionizing the way we consume pizza.
Splizzeria aims at becoming a leading fast casual restaurant chain with owned and franchised restaurants first in Finland and then in the European or US markets. The restaurants and menus are based on the fast casual concept: good quality food at affordable prices that meets the needs of a young adult audience with both lunch and dinner options.
The Splizzeria offering gives customers the opportunity to enjoy different combinations of pizza and salad in their meals. The feedback from the market has been encouraging with about 120,000 meals sold in our restaurants since 2014 and excellent customer feedback.
We have built a scalable business model based on an easy production line and a quality dining experience. We have now established three flagship restaurants in Salo, Turku and Helsinki and we are negotiating with six potential franchisees to expand the chain. The company has raised funding from private and public investors such as business angels, banks, Finnvera (a financing company owned by the state of Finland), and Tekes (the Finnish funding agency for innovation) and is currently focusing on achieving profitability of the current locations to further develop and boost the franchising offering. 
Unsere Geschäfts- und Marktsituation
Unsere Geschäfts- und Marktsituation
Splizzeria is a modern fast casual restaurant chain launched in Salo in 2014 that sells new kind of pizzas and salads. The chain is currently serving more than 10,000 meals per month in its restaurants.
The core of our offering is based on giving customers the possibility to combine two different kinds of pizza (Splizza), salad (Zalad) or pizza and salad (Splizzalad) with matching taste pairs for their meal. Top chefs periodically work on different flavours to assure quality, innovation and interesting tastes for our clients. Splizzeria represents a good dining alternative for both the lunch and dinner experience. Our lunch offering is particularly popular among office workers seeking a new and light lunch. They can now enjoy pizza and salad in a unique plate at a competitive price and at a pace much faster than most lunch pizzas.
The market and competitors
We compete in the fast casual restaurant segment, an emerging niche of the restaurant industry focused on affordability, quality, taste and convenience that is quickly gaining market share against the more traditional, and less healthy, fast food chains.
The fast casual segment globally is worth an estimated 21 billion USD per year and pizza is a corner stone of consumer preferences with over 55% of them (pizza consumers) purchasing fast-casual pizza at least once per month. Millennials – consumers born in the 1980s to early 2000s – are the main target segment due to them valuing low prices and customization in their meals. Millennials also want to be active co-creators; they want to interact with the brand and the food, and the fast casual pizza concept allows them to pursue this behaviour.
The Finnish market is following the global trend in the industry. The national combined restaurant, café and bar market is worth about 5100 MEUR and generates its turnover mainly in bigger cities (42% in the Capital Region, 9% Tampere, 8% Turku). The pizza segment, in particular, is estimated at 300 MEUR revenue per year with Kotipizza being the biggest player with a market share of 17% (measured by number of pizzas sold). Splizzeria, on the other hand, is the first and only fast casual pizzeria in Finland.
Despite the high fragmentation of the industry, which is composed mostly of independent restaurants, franchises represent a rapidly growing segment. Sales of fast food franchises, for example, grew 1.7% in 2014 and have been growing at a pace of 3.6% in Q1 2015. The franchising model is highly popular in the fast-casual pizza niche since it gives companies the possibility to create a strong brand identity and expand quickly in different locations with a less capital-intensive strategy than through directly owned restaurants. Splizzeria is following this strategy and, after the three first own restaurants, is now working on the franchising concept to expand rapidly throughout the country.
Within this environment Splizzeria competes with both independent and chain restaurants. Rosso, Subway, Classic Pizza, Vapiano, and Kotipizza (which is pivoting towards a fast casual approach in its latest restaurants) are the closer competitors. The offerings of the chains, however, differ significantly from those of Splizzeria. Splizzeria's competitive advantage is based on the possibility of combining different flavours and types of meals (pizza and salad) and the continuously updated tastes, which serve to keep the concept fresh and appealing to both new and returning customers.
In the local market, we are looking to gain a 5% market share (approximately 15 MEUR) by 2020 with an expansion strategy relying on:
New fast casual restaurants with competitive pricing
Streamlined process (Subway-style) to increase delivery speed and reduce waste
Franchise chain for fast expansion nation-wide
Focus on customer satisfaction to strengthen the brand in the segment
The customers:
We have identified our target group in the age bracket of 25–45-year-old urban adults with a 45/55 balance between men and women. The number of women is higher than average pizzerias thanks to our combined offering of pizza and salad that represent a light lunch alternative for both genders.
The target customers usually have a quick lunch during office hours or spend a longer time during the evening hours. Our restaurants also provide the possibility to consume wine, sparkling wine, cider or beer. The average bill is about 15 Euro, usually lower during lunch and higher in dinner hours. Lunch time also sees an increase in salad sales while dinner shifts focus more on the traditional pizza dining experience.
Our customers have been supportive of the Splizzeria concept from the beginning. We have received positive feedback from our customers in the restaurant and online on Tripadvisor and Eat.fi. Our latest Groupon campaign shows a 92% recommendation rate. Moreover, clients have engaged with the brand at multiple levels and have created an active community on Instagram posting pictures of the restaurants and the products during their meals.
Business model
The restaurants:
Splizzerias are functionally "Subway-type" restaurants. Our servings are made in front of the customer's eyes and the raw materials are assembled at the counter in a few minutes. Splizzeria's service experience combines the traditional fast food speed with the consistency of a restaurant experience. The restaurants are planned in collaboration with JKMM Architects to provide the customers with an ambience based on modern international trends and design.
Logistics:
We have built a scalable business model with centralized control over the quality of the suppliers relying on four key trusted channels:
Restaurant managers receive ready ingredients and simply need to follow the instructions to prepare the products. This strategy reduces waste and allows us to work on a streamlined process with both directly owned and franchised restaurants.
Splizzeria app:
We have recently launched the Splizzeria app. We believe it constitutes a strong asset to increase communication with customers and loyalty to the chain. Customers can get discounts and be informed of new promotions to the app.
For restaurant managers, both owned restaurants and franchisees, it gives the possibility to decide their own promotion strategy depending on the local business situation and other circumstances.
Where we are today
To date, we have opened three own restaurants in central locations in Helsinki, Turku and Salo and we are selling over 10,000 servings/month. Our revenue growth is on track to hit the forecasted sales target of 1.2–1.5 MEUR by the end of 2015. Our restaurants are constantly increasing sales and we are investing resources in marketing to increase brand awareness and to reach profitability in the current locations.
We have ongoing franchisee negotiations with six gas stations in the Turku area and we plan to expand the concept during H2 2015. Splizzeria aims at achieving over 35 locations in Finland by H1 2018 with a combination of flagship and franchise stores. In particular:
3 owned flagship restaurants (already active in Helsinki, Turku and Salo)
10 direct franchisees: restaurants in central locations in strategic cities run by franchisees. The main targets for these restaurants are Tampere, Oulu and Jyväskylä, as well as further locations in the city of Helsinki.
30 third party franchisees: in secondary locations run by operators already offering food to the public (for example the existing negotiations with gas stations in the Turku area)
Splizzeria owners' club
All shareholders will automatically join the Splizzeria member or owners' club. Within the club, the following perks are provided based on the shareholder's ownership:
Member – 532 shares (250,04 €)
10% off your own purchase
1x 10 € gift voucher
Owners Club, Bronze member – 1,064 shares (500,08 €)
10% off your own purchase
A tap drink free of charge with your meal
5x 10 € gift voucher
Specialty coffees free of charge for your group
Owners Club, Silver member – 2,128 shares (1000,16 €)
10% off your own purchase
A tap drink free of charge with your meal
5x 10 € gift voucher
Specialty coffees free of charge for your group
Invitation to tasting events for new products
Owners Club, Gold member – 10,639 shares (5000,33 €)
10% off your own purchase
Tap drinks and specialty coffees free of charge for your group
10x 10 € gift voucher
Invitation to tasting events for new products
Invitation to Owners' Club yearly events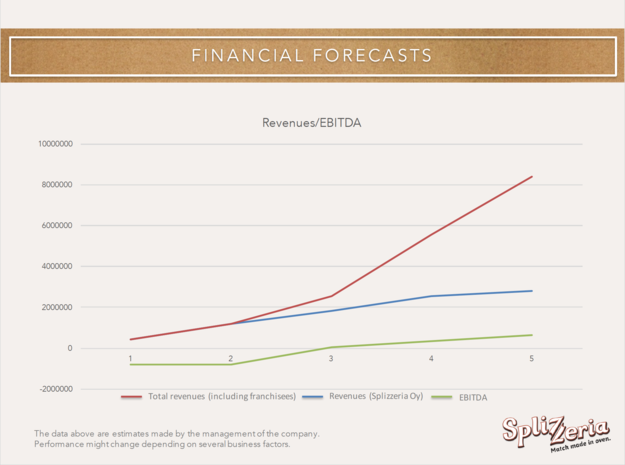 Unser Team
Unser Team
Our team has several years of relevant expertise in entrepreneurship and the restaurant business, especially fast food and fast-moving consumer goods. The core team represents a cornerstone for the conceptualization and the growth strategy of the company.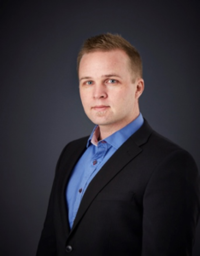 Saku Hautala
Founder, CEO, chairman
With 15 years of entrepreneurship experience, Saku is a passionate and experience startup entrepreneur and coach. He was chosen as the Young entrepreneur of the year 2007. Saku has founded three companies, holds board seats in several companies and ownership in ten companies.
https://fi.linkedin.com/pub/saku-hautala/30/349/878
Marko Laine
Partner/consultant
Marko has 20 years of experience as chef and executive head chef from some of the most acclaimed restaurants in Finland, including Palace Gourmet and Palace Kämp. Marko was on the Finnish Culinary team for six years. At Splizzeria, Marko has been responsible for developing the flavours that Splizzeria is known for.
https://fi.linkedin.com/pub/marko-laine/57/55a/894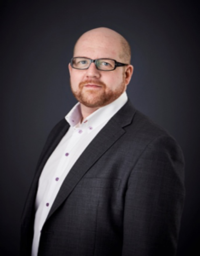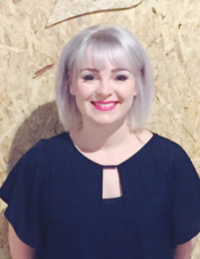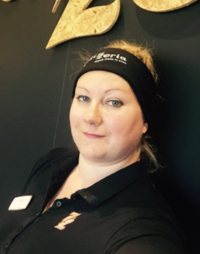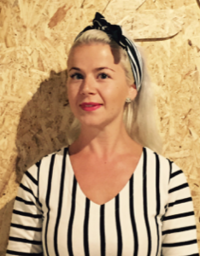 Tiia Paananen
Restaurant manager
Risiken
Risiken
Nicht börsennotierte Wachstumsunternehmen sind risikoreiche Investitionen. Eine risikoreiche Investition birgt z.B. das Risiko des Verlusts Ihrer Investition, mangelnde Liquidität, unregelmäßige oder seltene Dividenden und Verwässerung Ihrer Beteiligung. Bitte lesen Sie diese Risikowarnung sorgfältig, bevor Sie eine risikoreiche Investition tätigen.
Es wird empfohlen, sich mit dem Anlageziel Ihrer Wahl vertraut zu machen, Risiken durch Investitionen in mehrere Anlageziele zu reduzieren und Ihr Anlageportfolio mit liquiden Anlagen auszugleichen. Wir empfehlen Ihnen auch, die spezifischen Risikobeschreibungen der Zielgesellschaft zu beachten, die Sie in den Pitchmaterialien finden.
Dem Pitch liegt ein Bonitätsbericht bei, der für die Investitionsentscheidung relevant sein kann
Macroeconomic risk:
The restaurant industry is quite sensitive to economic downturns. This represents a tangible risk but continuous product development and cost control can be an effective counter measure in these situations.
Industry risk:
The fast-casual segment is growing quickly within the industry. Quality food and healthy dining seems to be a relevant trend for consumers at the moment and it is not expected to change in the medium term. Consumers' taste might change but the company has the flexibility to adapt to new market conditions and satisfy market needs.
Company specific risk:
Investing in unlisted shares is a high-risk investment and traditional business risk should be taken into account. The key strategy of Splizzeria is to expand on a franchise-based model. It is an advantage in terms of cost management but it could be a risk if the company does not select the right partners that could hurt the brand value. The management team is highly committed in the project and vets potential partners to assure trust and quality service to the final customers.
The relationship with the suppliers could also represent a risk for the company, however the team is working on improving the trust level between the parties and continuously communicating openly with all parties involved to avoid any kind of hiccup in the supply chain.
Personnel training is also key in this line of business. Splizzeria is keen on training the personnel to provide high quality customer service and increase recommendations and brand value.