Die Runde ist geschlossen
Lillagunga - The wooden swing. Reinvented.
Lillagunga is a Finnish design company with a mission to become the leading brand and producer of reinvented classic swings and toys.
Über uns
Über uns
It's not a coincidence that the swing has been around us for nearly 3,500 years. A classic furniture and toy, loved by children and adults around the world. A product that certainly isn't going out of style anytime soon.
Our story starts in the summer of 2010 when Anton Stenfors, the founder of Lillagunga, had a hard time trying to find a stylish quality swing for his two sons. Anton decided to make one himself and ended up taking the first steps towards the first model of Lillagunga Classic.
After an in-depth market research, Anton realized that the first prototype was not just the answer to a father's need but addressed a gap in the market for families looking for functional and appealing swings.
In 2013, Lillagunga was established with a vision to become the leading brand and producer of reinvented classic design products. 
Today, we offer three different product lines for people in all ages: Lillagunga Classic, Grand and Toddler. We have a proven international interest, a patented product and we are now aiming for growth and expansion internationally. 
(A company presentation and other relevant information is available for download at the bottom of this page)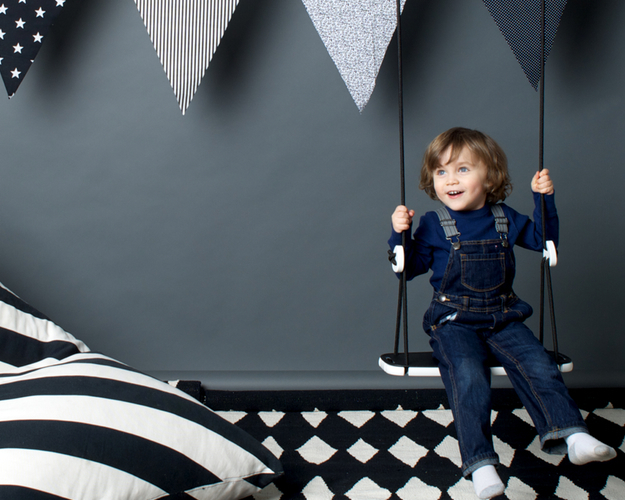 Unsere Geschäfts- und Marktsituation
Unsere Geschäfts- und Marktsituation
A swing is simple and universally known, which makes it an attractive item for both online and offline sales worldwide.
We believe there is no other product or player in the market that represents the same unique design and functionalities as Lillagunga. Lillagunga was established around the belief that there was a need for proper stylish and durable swings - and there is.
Our current product portfolio ranging between 149 and 269 EUR:
Lillagunga Toddler: for 6 months – 3 years old.
Lillagunga Classic: for 3 - 12 years old.
Lillagunga Grand: for 12+ years old.
All products are available in oak and birch with a broad range of color combinations for the ropes. In addition we offer accessories, tailored and personalized versions of the swings. The possibility to select between different rope colors, wood materials and accessories enables the customer to build a product that really meets the need. 
The market
The market is divided into the public sector, and the sector for private & home use. Lillagunga focuses entirely on the latter one. The private & home sector is large and highly divided, mostly consisting of products at the low-end.  Products vary a lot in style, and there seems to be no dominating player. Lillagunga has chosen to focus on excellence in design, high-quality and smart functionalities, classifing us a design swing in the higher end.
Our home market is limited, and consequently it has mainly served as an "test-bench". Since day one we have been focusing on an international approach. We are already serving markets abroad and we are now aiming at increasing our presence, sales and marketing in more countries. Primarily we want to expand to Europe and Asia, but eventually the goal is (naturally) to become present and well known worldwide. 
Our patent and product development pipeline allow us to expand horizontally with other reinvented classic design products fitted to a modern standard. A horizontal expansion would be targeted to customers with similar needs (home, family, design and interior) and distributed through existing sales channels.  
We already have two new products in a prototype phase.
Our customers
"A fantastic product, well made and beautiful! My grand-daughter absolutely loves it"
Customer satisfaction is one our top priorities. With a return rate of only 0,25% we are proud and feel comfortable every time we ship. 
Right from the start it became quite evident that the primary identity of our customers are women. Lillagunga - similar to many other products targeted for children - is a product that obviously is in the interest of mothers. The fact that Lillagunga brings joy to its users, and also acts as a design element, has proven it to be a valuable and sought-after item.  
About 80% of our customers are women in the age of 25-40 with typically incomes a bit above average, and with an interest in home decoration and design. The remaining 20% are usually family members or acquaintances buying Lillagunga as a present/gift.
There is however also a potential in selling swings to environments outside the home. For instance the Lillagunga Grand model suits perfectly for bars, lounges and receptions.  
Interesting stuff draws attention
We have been widely noticed in the media, and received valuable press coverage featuring in magazines such as, Elle (December 2013), Glorian Koti (April 2015), OPTIO / Kauppalehti (March 2015), Ilta-Sanomat, DEKO, Avotakka and as a winner of the Toimittajien Tusina 2013 award (September 2013).
Sales and distribution channels
The Internet has already revolutionized the way we sell, market and distribute goods. As a manufacturer we see this as a great opportunity, which we will utilize. With products easy to understand and display visually, the web represents a key aspect of our commercial strategy. We have proven results from online sales, and we believe that this is in an particularily important channel looking forward.
Mainly through resellers, but also directly we have shipped our swings around the world. Due to limited resources we have however not been able to focus on export so far. In fact, all of our current resellers abroad have actually contacted us, and not the other way around. We believe this is an important signal proving that Lillagunga has strong potential for international growth.
The sales strategy articulates around three main activities:
Online resellers: we have been collaborating with over 18 resellers so far, several serving markets in Europe and Asia and we are now emphasizing on strengthening and growing our network online. We have reason to believe online sales will significantly increase our sales figures in H2 2015.
 
Offline resellers: we aim at multibrand concept stores in prime locations worldwide. We envision our products to be displayed in design and high-end showrooms / stores where we will reach our ultimate customers. Offline sales also represent an opportunity to strengthen our brand image and reach clients with more tradtitonal buying habbits.
 
Direct online sales: We are planning a web-shop that will enable direct sales and make product selection, -modification and -customization pleasent. The aim is to a) reach market areas where resellers are not present and b) enable us to market and sell special/personalized products.
A Unique offering
We believe Lillagunga represents an interesting investment opportunity due to its unique concept and proven market potential.
Design and functionality
Lillagunga provides its customers with unmatched stylish quality products, which brings joy to their users. Lillagunga is an eye-catcher in any home, reflecting design that mixes style and functionality in a neat way. Our broad productline with almost unlimited variation possibilities enables us to reach customers with diverse taste and preferences.  
Profitability and growth
We have been able to set and keep a price level that brings us fair margins. As volumes grow we will be able to optimize production and logistic processes, which in turn will improve our margins additionally. We will be building and relying on resellers, but we also see direct sales as an important channel to additionally improve our profitability. We have idetified the market as worldwide and proven that there is an interest in Lillagunga regardless of geographical placement. 
Ability and will to execute
With hard work and limited resources we have already achieved milestones beyond our expectations. We have a committed, motivated and experienced team, and we believe we have the elements and know-how which will result in profitable growth. Our belief is based on the fact that we have a extraordinary strong product with little competition and very satisfied customers.  
IPR protection
Our patent (U78237823782) refers to the rope locking and height adjustment mechanism. The patent is a competitive advantage that may become an important asset for Lillagunga when looking forward: it is an identifier, it may be utilized in other products, and it provides us with licensing opportunities.
We are now looking for new shareholders to join our growth path and support us in becoming the leading brand and producer of reinvented classic design products. We offer a 25% discount on all products to all the new sharheolders.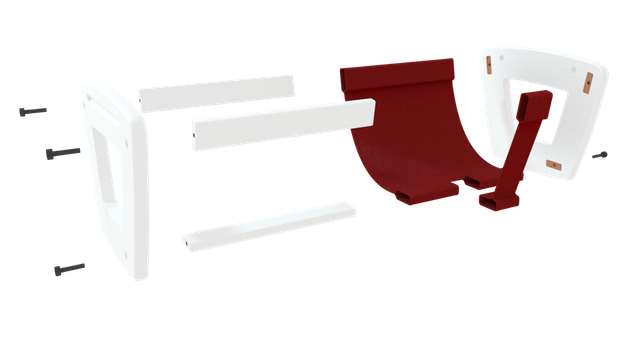 Unser Team
Unser Team
We have a strong and experienced team with a true will to succeed:
Risiken
Risiken
Nicht börsennotierte Wachstumsunternehmen sind risikoreiche Investitionen. Eine risikoreiche Investition birgt z.B. das Risiko des Verlusts Ihrer Investition, mangelnde Liquidität, unregelmäßige oder seltene Dividenden und Verwässerung Ihrer Beteiligung. Bitte lesen Sie diese Risikowarnung sorgfältig, bevor Sie eine risikoreiche Investition tätigen.
Es wird empfohlen, sich mit dem Anlageziel Ihrer Wahl vertraut zu machen, Risiken durch Investitionen in mehrere Anlageziele zu reduzieren und Ihr Anlageportfolio mit liquiden Anlagen auszugleichen. Wir empfehlen Ihnen auch, die spezifischen Risikobeschreibungen der Zielgesellschaft zu beachten, die Sie in den Pitchmaterialien finden.
Dem Pitch liegt ein Bonitätsbericht bei, der für die Investitionsentscheidung relevant sein kann
Market and industry risks: 
As luxury products are sensitive to market downturns, economic crisis' might have an impact on the company's regional sales. However, as we are reaching global markets, a downturn in one region may be counter-balanced by an increased sales in other regions. Safety related matters must be taken into account and these might have a restrictive impact in certain countries.  
Company specific risks:
We do not see any relevant juridical, environmental or political risks in the company at the moment. Serious competitors, copycats and "clones" will eventually unfold, but currently we are not aware of any company that can match our offering or we see as a threat. We believe we have a lead which we intend to maintain.