Die Runde ist geschlossen
Singa modernises karaoke — the last analog bastion of the entertainment industry
Singa builds the first truly digital streaming service for karaoke to create the ultimate singing experience, and disrupt an underserved $15 billion global karaoke market.
Anchor investors including  Tesi (Finnish Industry Investment Ltd.) as well as lead investor Maki.vc have already invested EUR 1.400.000 on equal economic terms via a  separate convertible loan agreement . This amount is included within the progress bar and the total amount of investments ("Invested so far"). Next to Tesi and Maki.vc's,  Ilkka Kivimäki , one of Wolt's first shareholders and chairman, the group of anchor investors further consists of a number of top investors as well as artists and influencers from the music world, including: Superhero Capital , Corporatum and Kristian Pentti (a partner in the Icebreaker fund). Pyhimys , Teflon Brothers , PME Records (a record company founded by JVG), Mokoma , Stam1na and Pikku G have also invested in the front line of the music business.
Convertible Bond - Combining the advantages of debt and equity
Summary of the key conversion terms:
-Conversion into equity : conversion into most preferential shares within the next qualified investment round together with the lead investor maki.vc
-Discount : bondholders receive 20% discount on the reference share price at the moment of conversion
-Annual interest rate :during the term time until 30.09.2024 bondholders receive an accruing interest rate of 10.0% p.a.
-Increased return if repaid : if no conversion event happens until maturity, bondholders and lead investor receive an extra premium at the moment of repayment resulting in 100% return (over the term time until 30.09.2024)
Further information and details can be found in the Terms and Conditions of the Convertible Bonds.
Disclaimer: This is just a summary and investors should familiarize themselves with the Terms and Conditions of the Convertible Bonds.
Dieser Inhalt ist auch verfügbar in
Finnisch
Über uns
Über uns
Karaoke is a hugely popular and extremely fun form of entertainment, but also an untapped $15 billion business opportunity. While other entertainment industries have moved to digital distribution, karaoke is still stuck in the '90s, with expensive and bulky equipment, 8-bit graphics, and dodgy karaoke videos. At Singa, we believe singers, karaoke venues as well as artists and music rights owners across the world deserve better. 
Singa modernises the last analog bastion of the entertainment industry by building the first truly digital streaming service for karaoke. Since 2015, we have expanded to 10 countries and grown into a 30-strong team perfectly aligned to do for karaoke what Netflix has done for movies and Spotify for music — to revolutionise the entire industry and bring forth a user experience worth celebrating. 
We have grown every year since the launch, even in the middle of a global pandemic. Singa has just entered the North American market, which can be seen as a significant milestone due to complex licensing and copyrighting mechanisms. The new funds will be used primarily to ramp-up Singa's successful go-to-market motion in the US. 
Invest together with Tesi, Maki.VC, Superhero Capital, Initial Capital and industry experts.
Singa drives change in all corners of the karaoke industry
For consumers, the Singa karaoke app gives access to the largest licensed karaoke catalogue today, on any device. You can sing on your own, make it a party with friends, or use our finder feature to spot the nearest Singa-powered karaoke venue and hit the stage or belt it out in a karaoke room.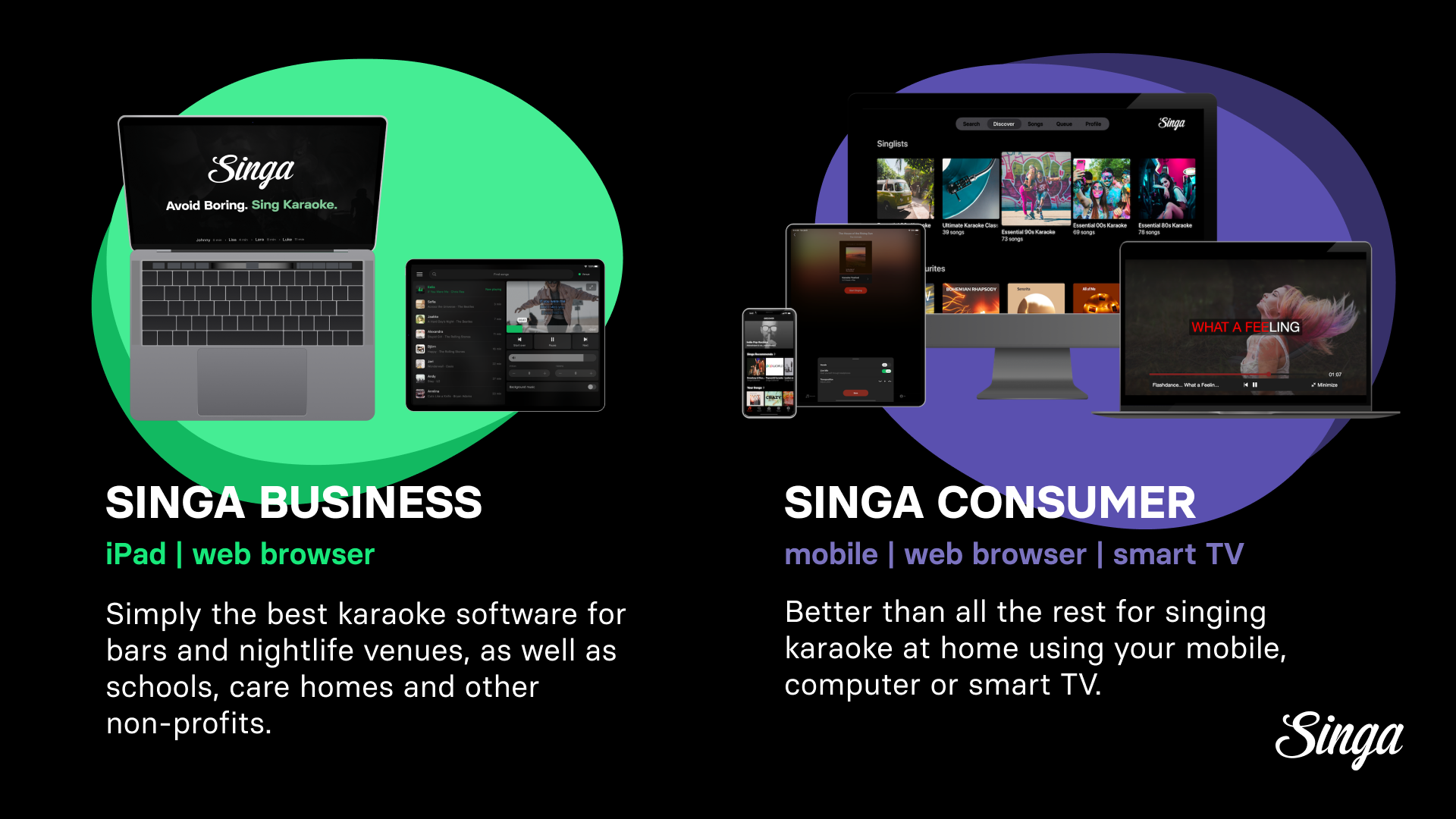 On the B2B side of things, Singa helps bars and other nightlife venues grow their revenues with modern karaoke, background music, and display advertising software. We have a rapidly growing network of over 800 Singa-powered venues including some of the biggest hospitality companies in Europe, United States, Canada, and Australia. 
Artists, record labels, and music publishers play a central role in making karaoke possible, but until today, have received very little compensation. Singa fixes the broken model by providing the music industry with a completely new source of revenue as well as a way for artists to connect with their fans in new ways. 
"I've seen Singa relentlessly strive towards a digital and modern karaoke world and their journey has a lot of similarities to how streaming changed the music market back in the day. PME Records wants to join Singa's mission in deepening the connection between karaoke and music industries as well as provide new ways of fan engagement", Teemu Laitinen, CEO of PME Records (Home of some of Finland's biggest acts)
Singa is uniquely positioned to become the biggest brand in a multibillion-dollar global market. And bring more singing to the world while we're at it.
Why invest in Singa?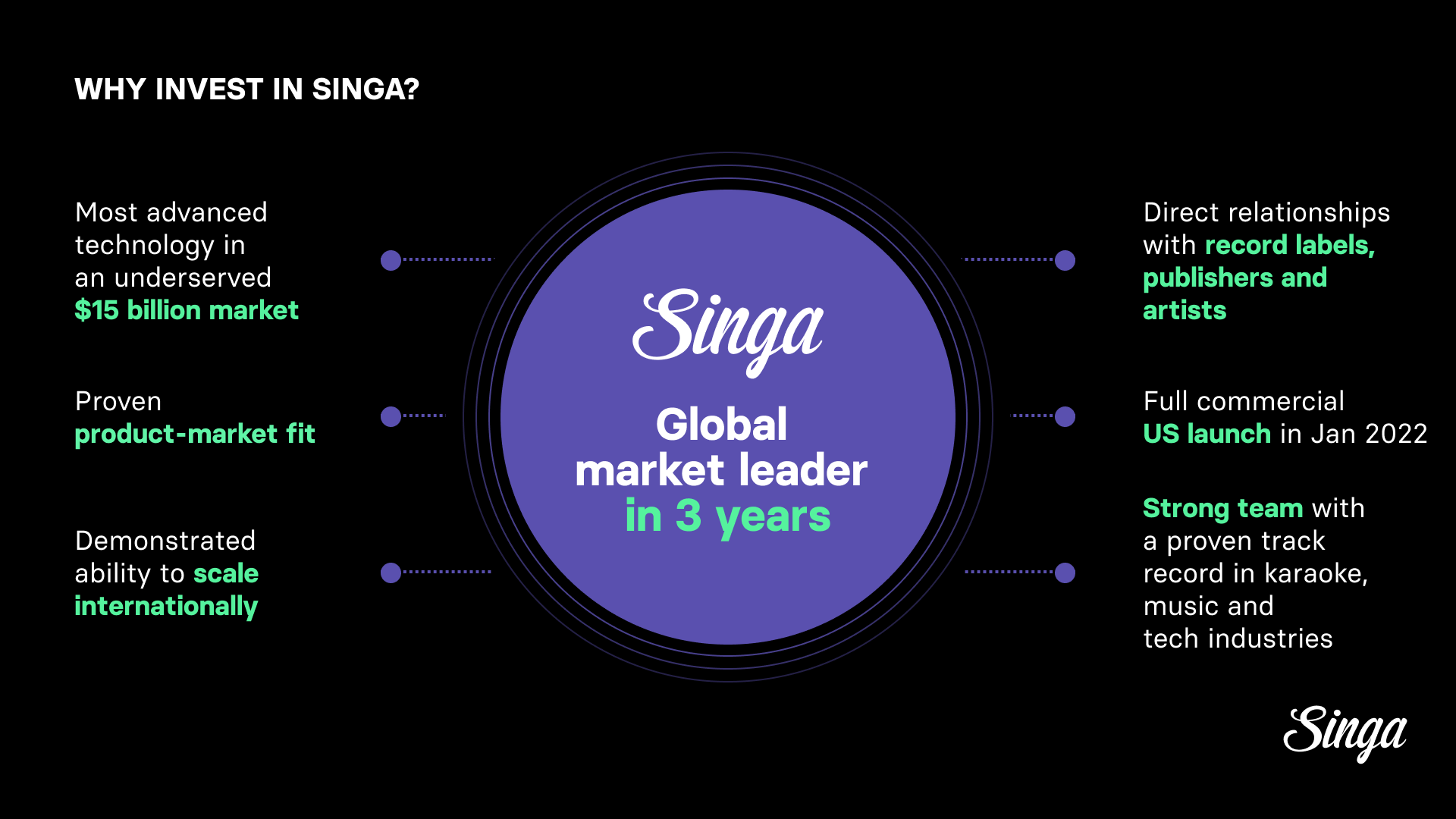 1. Karaoke is a hugely underserved market on the rise
The total karaoke market including both hardware, software, and content is currently estimated to be worth $15 billion in its current analog form. We estimate that the opportunity is many times larger once the barriers for use are broken down and digital business models allow more users to access karaoke. Based on our customer data, around 50% of our new business clients have never run a karaoke service before starting to use Singa, which is telling of the services ease of use and potential.
2. Singa has just entered the North American market
The US is the western world's largest karaoke market and also the most complex from a licensing and copyright perspective. After engaging in lengthy licensing negotiations, we soft-launched in the US over the summer 2021 and are preparing for a full commercial US launch in the coming months, hitting the ground running for the holiday season 2021.
3. Singa builds a complete ecosystem around karaoke
Unlike most players in the industry, Singa is building a complete ecosystem around karaoke, serving both karaoke venues and consumers as well as the music industry. We have worked hard at building strong partnerships with rights holders and gatekeepers of the music industry, allowing us to operate freely and become the digital champion for the category.
Awards
European Venture Summit Winner 2016
Selected into WIRED's Hottest European Startups 2017
Grand One prize for innovative marketing 2019
Deloitte Technology Fast50 2021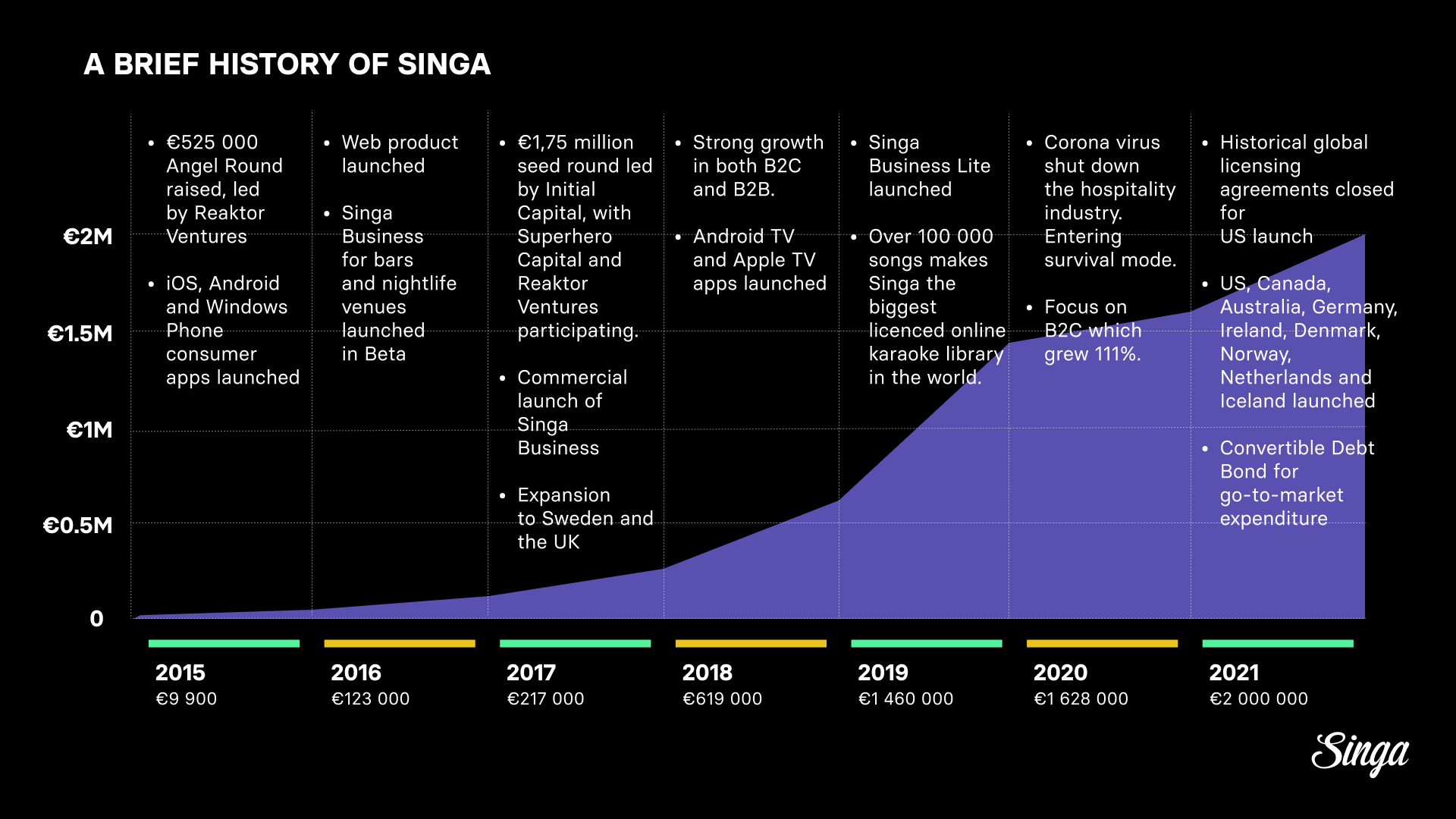 The history and future of the karaoke industry
Karaoke became a global phenomenon in just a few decades after the invention of the first karaoke machine 50 years ago. Karaoke's popularity has kept growing ever since, but very little innovation has been seen in the industry since the invention of VHS, laserdiscs, CD-G, DVD, and other formats the Gen Z don't even recognise. Today, services like Spotify and Netflix have trained audiences to crave for high-quality digitized entertainment experiences anywhere, anytime, and on any device. 
Singa is changing all this — once and for all. Firstly, we believe singers and the industry deserve better. Secondly, because the popularity of karaoke and the market never stopped growing. According to Market Research Future (2019) the total karaoke market including hardware, software, and content is currently estimated to be worth $15 billion. The karaoke machine market alone is predicted to reach $5.7 billion with CAGR of 2.52 % by the end of 2024. 
The market is growing and new ways to enjoy singing have been piloted by various mobile apps such as TikTok and lip syncing apps creating increasing demand for services rendering full karaoke experiences. For example, Tencent Music Entertainment Group – the company that develops music streaming services for the Chinese market has reached $ 1,2 billion in revenue in the second quarter of 2021, up 15.5 % year-on-year. Karaoke's share of this revenue was 63,2 % representing $ 783 million. The company has 66.2 million paying users for its online music services. 
A shift towards digital services is on the horizon driven by the streaming megatrend representing a significant opportunity for Singa. 2017 represented the first year in which several karaoke disc manufacturers reported falling sales of both karaoke discs/dvd's and players used for playing them. This is a result of the adoption of new technology and digital services, which do not require physical distribution or purpose-built bespoke hardware.  
Essentially it seems the industry is where the music industry was in its digital adoption cycle after the release of iTunes but before services like Spotify became popular. Digital downloads are still very much the modus operandi while existing online services are limited to serving video files and no dominant streaming player has yet emerged. We are poised to lead that digital transformation and capturing a large portion of the market by 2025.
Market Data Points
€1B Daiichi Kosho Ltd Annual revenue, world's largest karaoke company.
3M Karaoke DVD players Sold to US Consumers Annually
€5B Cumulative Sales of karaoke-based console games like SingStar, WeSing, Karaoke Revolution.
Unique technical approach
Singa works on any platform, is agnostic to file formats, and can therefore license any content for use in the service. 
We are the first company in the world that can utilise original master recordings for karaoke use.
We use machine learning to remove lead vocals from original recordings and time karaoke lyrics automatically to match the song. 
The use of tracks and music is completely transparent to the rights holders.
Unlike other services in the industry, Singa does not use any legacy file formats or video. 
We have developed proprietary technology converting separate file formats into distinct audio data, lyric data, timing-/synchronization data and background image-/video data and compiling these for an optimised streaming experience that works on any screen/platform.
Due to our technical advancements, we are the first company in the world that can utilise original master recordings for karaoke use, instead of karaoke cover versions of original songs, which are the current standard. This has never before been available in the market. The technology solves for two key bottlenecks that have previously existed: content handling and usage reporting.
Singa has a proprietary process that uses machine learning to remove lead vocals from original recordings and times karaoke lyrics automatically to match the song. This is a key innovation because it removes the last bottleneck from licensing original master tracks for karaoke use. While the tool is not yet perfect, it greatly broadens the availability of songs to Singa without significant loss in quality of the audio tracks.
Another key element of Singa's technical superiority is the way that the use of tracks and music is completely transparent to the rights holders. Singa has invested heavily in developing usage tracking and revenue reporting tools that rival many much larger music streaming services and has partnered with the leading back-office and support service providers in the industry, Music Reports Inc (MRI for short). MRI's customers include Spotify, Netflix, iTunes, HBO, Amazon Music, SoundCloud Pandora and Tidal. This changes the role of karaoke in the eyes of the music industry and positions Singa to become one of the most popular channels to distribute music globally.
Unsere Geschäfts- und Marktsituation
Unsere Geschäfts- und Marktsituation
Singa's Business Model 
Singa makes money by charging subscription fees from its B2C and B2B customers as monthly payments for unlimited access to the karaoke catalogue it distributes via its apps. Of the revenue that Singa receives from its customers as subscription fees, some is paid to music publishing rights-owners (writers, composers, publishers, Copyright Management Organizations) and (in the case of original sound recordings) performing artists and record labels. 
60 % of our current contract based Booked Annual Recurring Revenue (ARR) of € 3,920,000 comes from the B2B business. We expect the volume of the consumer business to overtake the B2B side in 2024.
Example
Singa for consumers: 
Matt is a keen karaoke singer. He knows Singa is the best way to Sing karaoke, thus, he decides to download the Singa app on his phone. He quickly registers as a user and orders the subscription plan at 9,99 €/month to be able to sing karaoke at any time, anywhere. He can sing as much as he likes, create song lists, favorites and all new song additions are included in the subscription that works on all his devices. 
Singa for venues: 
Venues can use Singa Business Pro (available on iPad) or Singa Business Lite (browser-based app) to run karaoke in their commercial setting. The venue simply subscribes to the service and has instant access to a modern karaoke system with tools for managing the singing queue, playing background music, and showing the venue's ads on screens. 
How they work together:
Matt can see from the Singa mobile app, which venues close to him have Singa. The added visibility brings singers to the venues. Once at the venue, Matt can request to sing straight from the Singa app simply by checking into the venue and choosing a song. The venue owner can either choose to automate the karaoke experience or manually accept song requests and manage the singing queue. Matt can see from the app when his requested song is accepted and when his turn is coming up. The songs in the B2C and B2B apps are the same so Matt can practice at home before singing at a venue as well. As a result, Matt is happy, the venue owner is happy and the revenues from Matt's and the venues subscriptions have been reported and shared with the content owners.
Commercialisation and marketing strategy 
Singa's initial focus has been in Europe as the company is headquartered in Helsinki Finland. Following our commercial launch in late 2017 we have expanded in the Nordics and UK — a good strategy given the relative ease of the licensing environments in these markets. 
For the past two years, Singa has engaged in lengthy licensing negotiations for a launch in the United States. Following the closing of more than 7500 direct licensing deals, we soft-launched in the US over the summer 2021 and are preparing for a full commercial US launch in the coming months, aiming to hit the ground running latest January 2022. 
The US is the western world's largest karaoke market and also the most complex from a licensing and copyright perspective. The US launch represents not only a significant milestone for Singa but also for the European music tech scene itself. 

Naturally, karaoke is extremely popular in Japan and Asia in general, which will represent giant opportunities for the company in the long term. These markets have significant barriers to entry for a foreign player and are resource-intensive, which is why Singa is working on a completely different go-to-market strategy to address barriers to entry and take the market by storm.
Unser Team
Unser Team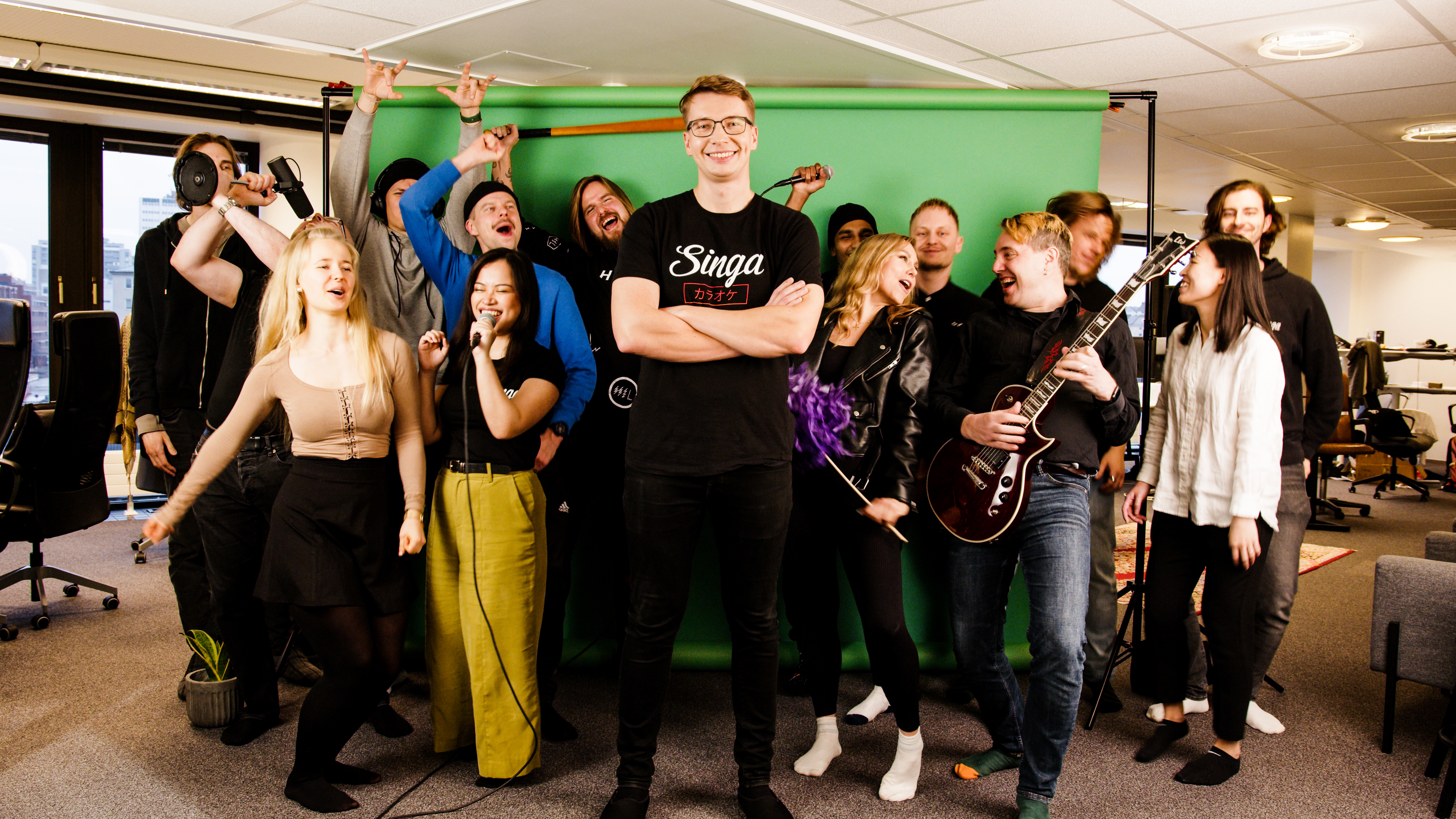 We have a proven track record within the karaoke, music and tech industries and have amassed a unique team composition fit for the market we are conquering.
Offices
• HQ, Helsinki, Finland, 28 people
• Sales Office, London, UK, 2 people
• Sales Office, Tallahassee, US, 1 people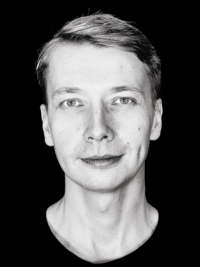 Atte Hujanen
CEO, Co-Founder
• As CEO, scaled Karaoke World Championships to world's largest amateur singing competition (more than 40 countries)
• As COO, co-founder scaled the Slush conference from 300 to 25 000 attendees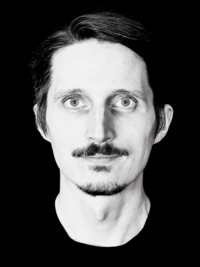 Tomi Pajunen
CTO, Co-Founder
• 20 years of coding experience
• Active open source contributor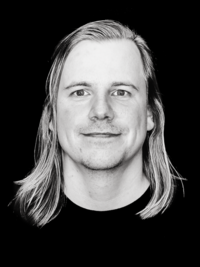 Nils Paajanen
COO, Co-Founder
• Formerly Investment Manager at venture capital fund Inventure (€ 200m AUM)
• Business Development at Andreessen-Horowitz-backed YourMechanic in San Francisco
• 10 years of startup experience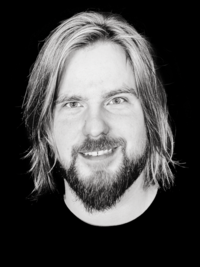 Jouni Pesola
CMO
• Formerly Country Manager Nordics & Baltics at music streaming service Deezer. Last role in the company was Senior Marketing Manager at the company's London Headquarters.
• Independent musician and record producer
• 10 years of music industry experience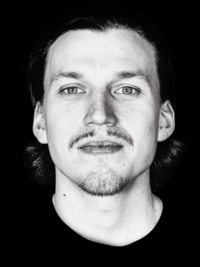 Risto Mäkeläinen
CRO
• Formerly Brand & Marketing operations at EY and City of Helsinki
• Co-Founder of the scent marketing pioneer Finscent
• 10 years of startup experience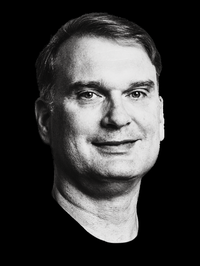 Ilkka Kivimäki
CoB
• Co-Founder, Partner at Venture Capital fund Maki.vc
• Formerly Partner at Venture Capital Fund Inventure and Chairman of the Board at Wolt, Umbra 3D, Beddit, AImotive, Slush, Startup Sauna, Kasvuryhmä, Startup Foundation and an active member of multiple other initiatives and businesses in Finland.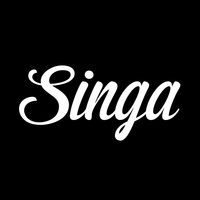 Siegfried Paque
StealthWrks (headquartered in New York), Licencing Advisors
Licensing Lead, Global Music Publishing
Experience:
•CFO/GM at BMG Music Publishing
•Head of Global Finance and Operational Audit atUniversal Music Group
•14 years of growth acceleration and operational optimization in digital startups
•25 years of experience in the global music industry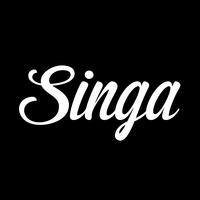 Recorded Music Europe and Americas, James Finley
StealthWrks (headquartered in New York), Licencing Advisors
• Formerly VP of Global Digital Business Development at Sony Music Entertainment
• Senior Manager of Business Development at the Disney ABC Television Network
• 15 years of experience in the global music and entertainment licensing industry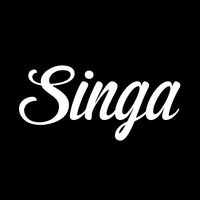 Recorded Music APAC, Kimi Kato
StealthWrks (headquartered in New York), Licencing Advisors
• Formerly Board Member & Corporate Executive at Avex International
• Board Member at Universal Music Japan
• 25 years of experience of bridging the business and music industry gap between East and the West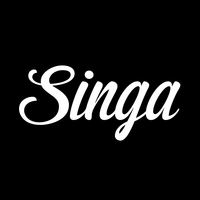 Juha Ruohonen
Board Observers & Advisors
• Co-Founder, Partner at Venture Capital fund Superhero Capital
• Formerly Partner at Venture Capital Fund Conor Venture Partners and Holtron and an Executive at Supponor, HyperIN, CheckMyLevel and Paulig Group. Board member or active contributor at Startup Sauna, Flowplayer, Leadfeeder.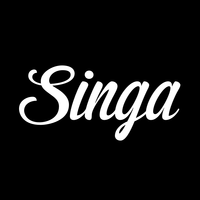 Pauliina Martikainen
Board Observers & Advisors
• Investment Director at Maki.vc
• Co-Founder of Wave Ventures
• Board Member or Observer at Disior, Re:Leased, TOTEM and Pixieray
• Chairman of the Board at CarbonCloud and Alvar Pet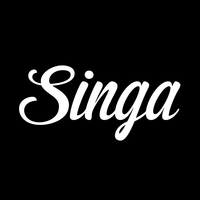 Juha Ilola
Board Observers & Advisors
• Chief Financial and Legal Officer, M&A Director at Reaktor
• Partner and General Counsel at Reaktor Ventures
• Board Member at (previously) Kaiku Health, Fraktal, Polar Squad, Wunderdog, Brightly Works, Orangit, Reaktor Space Lab, (previously) Neverthink, Gesund Partners, (previously) Fourkind, Mount Kelvin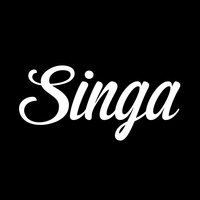 Marielle Ednalino
Board Observers & Advisors
• Venture Associate at Initial Capital, based in San Francisco
• Board Member at Quikkly and AppGyver
• Board Observer at Order of Meta, Divido, Sanlo, Dazzle Rocks, Debut, Umbra 3D
Risiken
Risiken
Nicht börsennotierte Wachstumsunternehmen sind risikoreiche Investitionen. Eine risikoreiche Investition birgt z.B. das Risiko des Verlusts Ihrer Investition, mangelnde Liquidität, unregelmäßige oder seltene Dividenden und Verwässerung Ihrer Beteiligung. Bitte lesen Sie diese Risikowarnung sorgfältig, bevor Sie eine risikoreiche Investition tätigen.
Es wird empfohlen, sich mit dem Anlageziel Ihrer Wahl vertraut zu machen, Risiken durch Investitionen in mehrere Anlageziele zu reduzieren und Ihr Anlageportfolio mit liquiden Anlagen auszugleichen. Wir empfehlen Ihnen auch, die spezifischen Risikobeschreibungen der Zielgesellschaft zu beachten, die Sie in den Pitchmaterialien finden.
Dem Pitch liegt ein Bonitätsbericht bei, der für die Investitionsentscheidung relevant sein kann
Unlisted growth companies are high-risk investments. Making a high-risk investment involves risks, for example the risk of losing your investment, lack of liquidity, irregular or rare dividends and dilution of your stake. Please study this risk warning before making a high-risk investment.
It is recommended that you familiarize yourself with the investment target of your choice, reduce risks by investing in several investment targets and balance your investment portfolio with more liquid investments. We also advise you to pay attention to the Target Company specific risk descriptions, which you will find included in the pitch materials.
Attached to the pitch there is a creditworthiness report that may be relevant for the investment decision.
Investing in the funding round involves risks, some of which may be significant. The description of the risks below is based on the information available at the date of this pitch document and estimates made on the basis of this information, and therefore the description of the risks is not necessarily exhaustive.
The materialization of one or more risks may have a significant adverse effect on the Company's business, financial condition, and future prospects as well as on the value of shares. As a result of the materialization of one or more risks, investors who have invested in the funding round could lose a part or all their investment.
Investment risks include:
Market risk – While economic downturns and recessions generally do affect the hospitality industry especially within lodging and dining, a majority of our B2B client base is operating in wet-led hospitality (bars) which are less impacted by economic cycles as a whole. Recessions do, however, impact discretionary spending, which could affect both our wet-led hospitality customers business and our consumer growth negatively.  Our new market launches and product development are based on a deep understanding of the underlying user and economic data. While karaoke is popular across the world, Singa is heavily focused on the Western hemisphere for the foreseeable near term future. It is a widely proven fact that most of so-called "Western" cultures share more or less the same understanding of software aesthetics and expected user experience of apps. Thus, Singa is focused on maintaining it's focus around markets where similar companies, hailing either from Europe to US or vice versa, have been able to scale their service offerings from market to market with relative ease. Singa sees ease of use as a key focus in converting the industry to the streaming era.
Regulatory risk –Singa works directly with the music industry and its various licensing arms and has assembled a team with experience from Spotify, Netflix and the recording industry on the licensing side. Singa is proud to call itself as one of the first, or if not the actual first, company in the karaoke industry to seek out full scale streaming licenses before launching in the US. This effort has won the company a lot of respect and goodwill among the licensors and the greater music publishing industry, but it has to be noted that the licenses Singa relies on to operate in markets like the US are not compulsory for the licensor to give out and therefore legal and business environments may change and make operations more difficult for the company in markets where these kinds of licensing structures exist. All that being said, there are currently no known legal proceedings against the company and Singa has had smooth and successful negotiations with every licensing partner in the industry.
COVID-19 impact on hospitality industry – We are monitoring the Corona situation closely and have been able to shift focus towards home karaoke singers and singing online, while venues are closed. The development of vaccination efforts in Singa's key markets are encouraging and countries all across the world are learning to deal with COVID-19 with a mixture of non-lockdown safety efforts and vaccination passports that allow people to go out and have fun. If some sort of pull-back were to happen in the global push for re-openings and going back to normal, hospitality would be one of the first industries to be hit if similar severe lockdowns were to occur. The company has sought to minimize the risk by not only focusing more on the consumer business but also expanding horizontally in the SMB base, from schools to care homes and everything in between.
Financial risks – The company is not yet profitable and thus might need additional investments to operate. Financial forecasts, estimates goals, and other such statements are always subject to uncertainty. While the company is mostly protected from rises in interest rates and currency risks (eg. Business Finland loans have interest rate caps and the US market is operated by the US subsidiary in USD), these externalities could have an effect on customer payment behaviour and affect working capital if invoice to cash cycles stretch. Given that licensing revenue shares (COGS) are only paid out quarterly and we bill our customers monthly, this risk can be mitigated substantially. Our forecasts also rely on improvements in many of our key performance indicators. While these improvements are modeled after past performance, if for some reason investments in product, marketing and sales do not improve metrics as expected, the estimates could fall short.

 

• Personnel risk - The company is dependent on its central staff and the loss of a key person may result in challenges in sales, production, product development or other areas that are of critical importance to Singa's operations. The company controls the risk by stock and option incentives.