The game-changing coffee platform
Slurp is a software platform providing business and consumer customers with personalized access to local providers of high-quality goods, starting with the massive coffee market.
Dieser Inhalt ist auch verfügbar in
Finnisch
Über uns
Über uns
Slurp's technology enables coffee consumers (B2C and B2B), which consume around 2 billion cups per day(1), to buy and enjoy highly curated products from around the world, by providing them an immense local and global product selection tailored to their individual tastes via smart technology.
We are raising EUR 1.5m, of which the lead investors of Slurp will account for a combined EUR 330k, to fund our international expansion as well as the technological development of our platform.
Slurp started out with the specialty coffee market, moved into tea in 2019, and we are planning to expand into other verticals in the near term. Slurp holds deep technology on both sides of the marketplace, making it seamless for local providers to reach a global audience.
The company operates a two-sided business:
On the one side, Slurp offers an online store to consumers with suppliers' product selection and convenient high-quality coffee subscriptions. These subscriptions are deeply personalized and tailored to each individual shopper, based on specific inputs around their taste preferences, thereby enabling them to regularly consume sustainably sourced goods without the hassle of having to choose what to buy.
On the other side, Slurp provides local suppliers (of superior specialty goods) with access and reach to domestic and international mass markets. This typically brings the suppliers up to 25% increase in revenues, without costing them any additional time or money.
This two-sided solution, deeply rooted in advanced backend technology, is not only disrupting the way people consume goods, but it also presents a revolutionizing solution for local suppliers who historically have lacked the resources and means to distribute their goods at a large scale.
What makes Slurp completely different from any other coffee marketplaces is its:
Game-changing supplier platform handling order fulfilment and logistics, making it  incredibly easy for local suppliers to access mass markets and boost sales. 
Personalized buyer platform allowing business and consumer customers to easily discover and shop world-class coffee, based on their unique preferences. 
Convenient subscriptions with each delivery tailored to individual tastes, enabling a new way of exploring and consuming goods.
Our vision is to accelerate the world's transition to sustainable and simplified consumption, and to connect suppliers with end buyers in a completely seamless manner.
Slurp's way of eliminating shopping decisions and instead using smart technology to automatically provide consumers with the goods they are likely to love the most, is dubbed "Consumption 3.0". This is the future of online retailing. Coffee is just the start.
Our story
Global coffee culture and available products have looked similar for a long time. With a warming climate, diminishing farmlands and unsustainable over-use of global resources, we felt the time was ripe for disruption.
Our curiosity took us away from gold-rimmed cups and traditional selections. We wanted our coffee to be ethical, delicious and easy to get. Roaster by roaster, bean by bean, we realized what we want is already out there. We realised we could bring ethical, one-of-a-kind coffee to everyone who was looking for better products without increasing the price.
We started our journey as Slurp in 2014 in Helsinki, Finland. We came together with a shared vision for the coffee company of the future. We all had different paths up until that point, but shared a goal of wanting to make the world more sustainable and enjoy higher quality produce. What we found at the time was surprising: Coffee could be so much more than what we thought it could be. Just in Finland, there were already a large variety of skilled roasters with high-quality coffee. But it was so hard to get. We realised that, if you got a chance to taste the best flavours out there, you would never go back to what you used to drink. After all, that is what happened to us!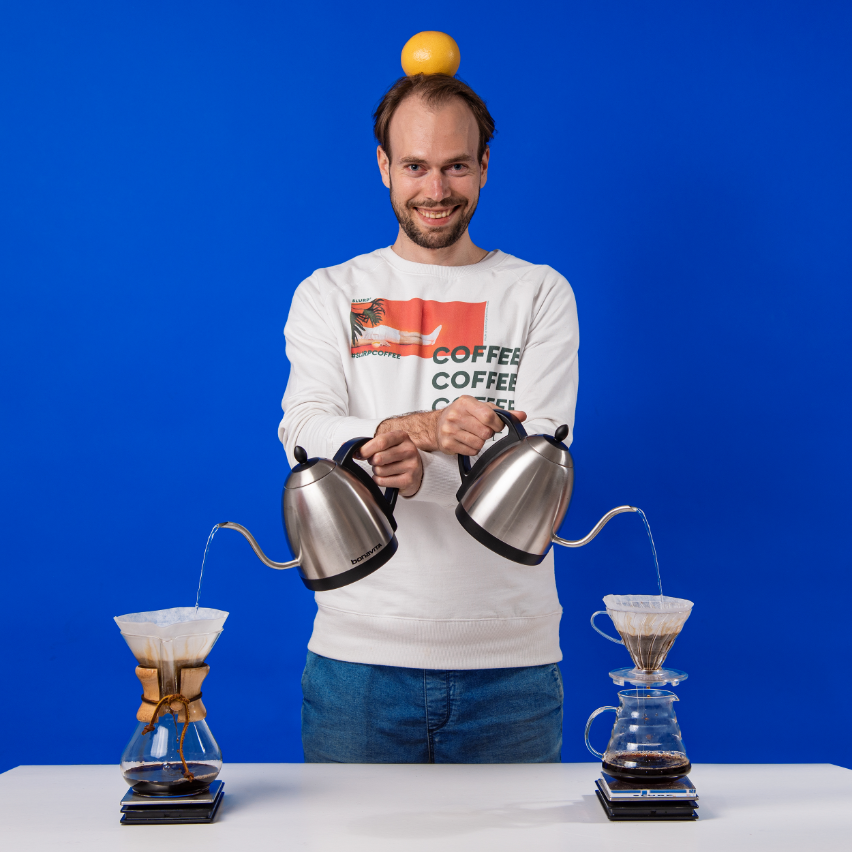 In 2017, our business model was validated as we experienced substantial growth and constant increase of customer retention, indicating strong demand for locally produced, sustainable, and premium products. The customer loyalty towards our service was (and still is) exceptional.
History
In late 2018, we started to build and invest into proprietary technology, to enable us to scale our operations and secure a significant competitive advantage in the market.
In 2020, the major technological development projects were finalized, providing us with localisation capabilities along with a highly automated and internationally scalable order fulfillment.
In the same year, following rapid growth in Finland, Slurp expanded to Japan, UK and Germany. Our international expansion strategy is based on analysis of global trends, the global supply chain, cultural differences in coffee consumption, and local drivers of growth.
Slurp's market entry strategy involves soft launching multiple relevant markets early, enabling us to conduct efficient market research and service testing, and subsequently decide whether we go in harder or not. This process has now been well proven by Slurp, and will be a source of sustainable growth for us in the months and years to come. 
Throughout the last two years, customer acquisition and marketing operations have been ongoing, giving us the foundation necessary to scale in current markets (Finland, Germany, Japan and the UK).
When it comes to technology, we are excited to launch a new and even further improved version of our buyer platform in the first half of 2022. This, together with continued revenue growth, has potential to cause a significant uplift in valuation for investors.
Slurp's uniqueness has resulted in strong traction over the recent years. In the last 12 months (as of October-21), the company had ~€1.28 million in revenues, of which approximately 65% was recurring.
Slurp also experienced strong subscription growth, proving the increasing demand for regular deliveries of goods that are consumed on a day-to-day basis and otherwise not easily accessible to the public.
Furthermore, Slurp shows healthy customer metrics such as an average retention of 97%  and 95% for B2C and B2B customers respectively, an LTV / CAC of 9.3x and 5.6x for the two segments, and excellent reviews. 
The current market timing aligns perfectly with Slurp's solution. Even though the coffee  market alone is enormous and continuously expanding, the current growth in the specialty coffee market exceeds that of the regular market.
Demand for coffee and adjacent goods is increasingly shifting from mass-produced to more superior quality products. This socially driven shift in consumer preference is also accompanied by a strong desire to explore and buy goods in a more frictionless manner. With its game changing technology, Slurp is in a unique position to capitalize on these trends and become a global leader in the personalized offering of specialty products.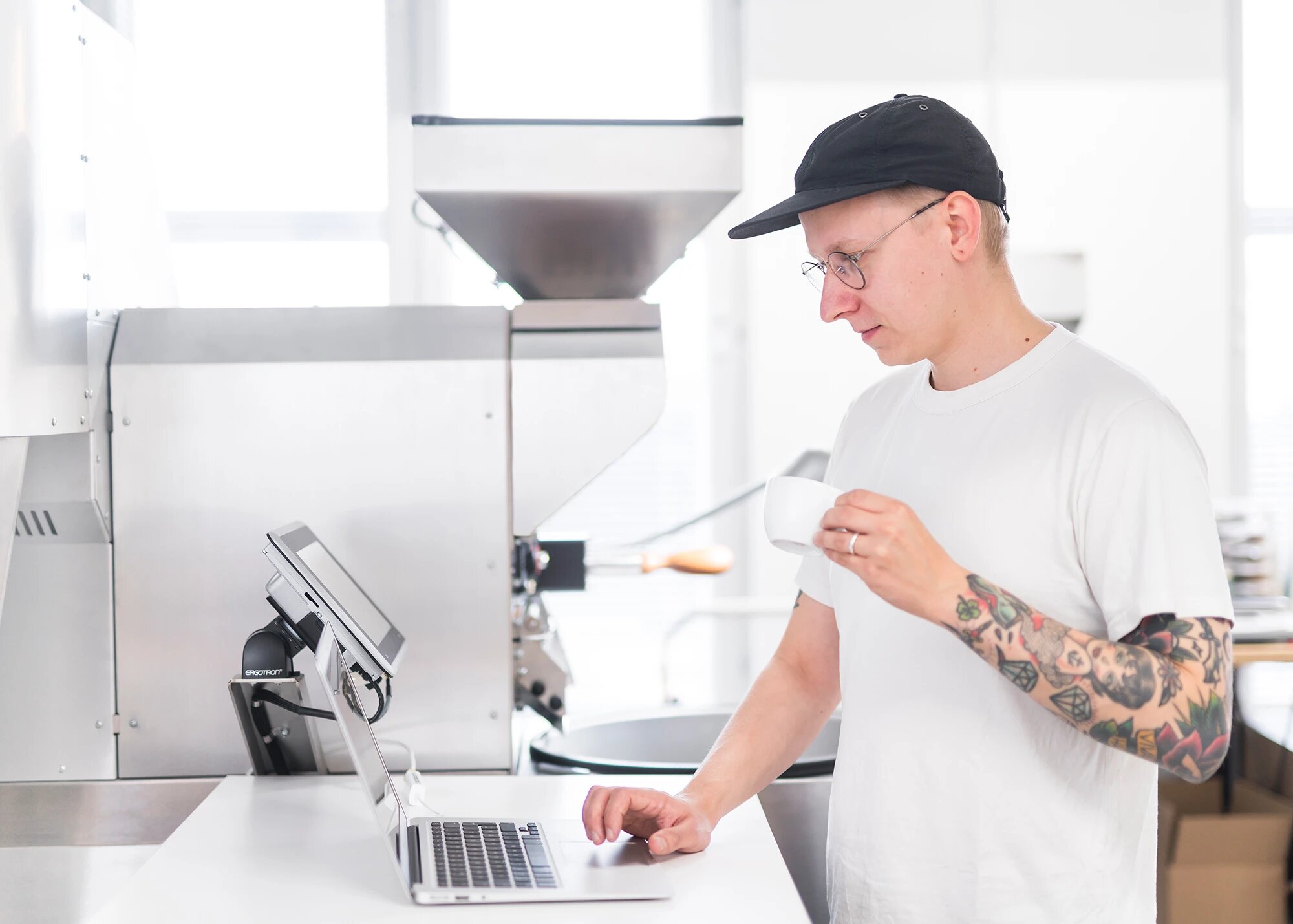 With the upcoming fundraise, we will focus on doubling down in our existing markets, as well as continue our expansion to new markets including South East Asia and France. Eventually, we are planning to enter the massive US market.
Total capital raised to date: €2,039,734 in equity, €0.7m in project grants through Business Finland, and €353k through Business Finland R&D-loans.
Why Invest in Slurp
Exciting differentiation:
Game-changing supplier platform (end-to-end order-handling and logistics solution).
Personalized buyer platform (marketplace for products and subscriptions which enables a deeply personalized way to consume coffees from different suppliers).
Automated supply chain which enables an on-demand production of products and convenient end-to-end deliveries (straight from the supplier to customers premises and a seamless way to receive and experience fresh coffee). 
Strong Traction (LTM):
€1,28m revenue (Oct-21)
5,2% avg. monthly revenue growth (July-21)
73% subscription growth (July-21)
65%+ recurring revenue

Unparalleled Retention:

Solid unit economics:
LTV / CAC: ca. 9.3x (B2C), ca. 5.6x (B2B)

High capital efficiency:
Negative working capital and strong network effects enable capital efficient scalability.

Market leading user ratings 30.10.2021:
70 NPS
4.5/5 on Trustpilot
5/5 on Facebook and Google
Stellar reviews from both buyers and suppliers!
Unsere Geschäfts- und Marktsituation
Unsere Geschäfts- und Marktsituation
Problems Solved by Slurp
Consumers lack simple access to world-class personalized coffee!
Quality is increasingly neglected in today's retail environment

Large chains are optimized for profit and scale
High-quality specialty produce is not accessible to masses 
Example: Specialty award-winning coffee and tea is hard to find in major stores

General stores are not optimized for specific products (like coffee)

Product specific preferences are not collected, making recommendations difficult
Therefore, people struggle to discover new products likely to match their taste
I like dark coffee, French pressed and drink 2 cups a day – what should I buy?

Local specialty suppliers often do not have a way to profitably access remote customers and distribution

International sales and marketing not prioritized (focus on local in-store customers)
International and domestic logistics is difficult and expensive
With large resellers, suppliers disappear in the crowd
Slurp's Solution 
Connecting coffee suppliers with customers worldwide
For buyers: Platform offering world-class coffee, capturing personal preferences.
One-stop place for all coffee needs
Convenient subscriptions
Exploration with personalized mystery boxes
Customized to shopper preferences
For suppliers: Proprietary platform (Barista) handling order fulfillment and logistics.
Proprietary Barista platform
Easy supplier onboarding
Entire support, fulfilment and logistics handled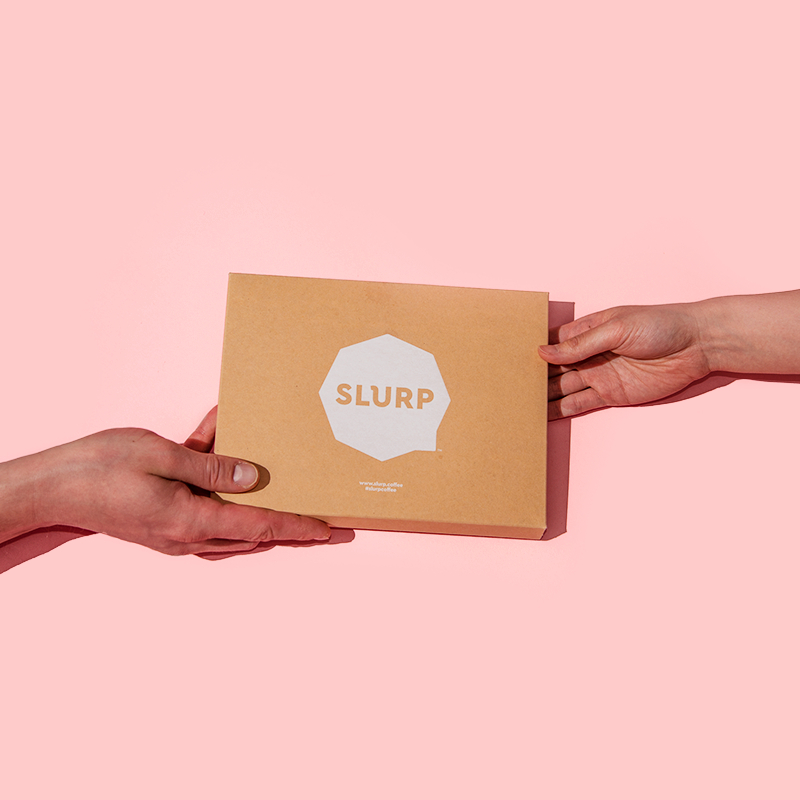 What we enable for buyers:
Easily discover and enjoy world-class coffee
Spotify-like access
High-end specialty coffee is normally not available to the mass markets. Slurp provides end-consumers with direct Spotify-like access to these superior products.
Deep coffee expertise
Obsessive focus on coffee and careful testing ensures only the best produce is selected and matched with individual customer groups.
Heavily customized
The customization options on Slurp's platform lets you choose coffee type, how you want the beans ground, what flavor you prefer and much more.
Easy to explore
Slurp's sales are 65% subscription based. The company's personalized coffee deliveries make it easy for coffee lovers around the world to explore and discover new exceptional roasts.
Loved by users
The platform's 97% retention rate, and their Net Promoter Score (NPS) of 69, is a statement to how much customers love their personalized subscriptions.
Learn over time
Over time, Slurp collects feedback and learns which coffee is most likely to fit each buyer, further increasing customization and matching capabilities.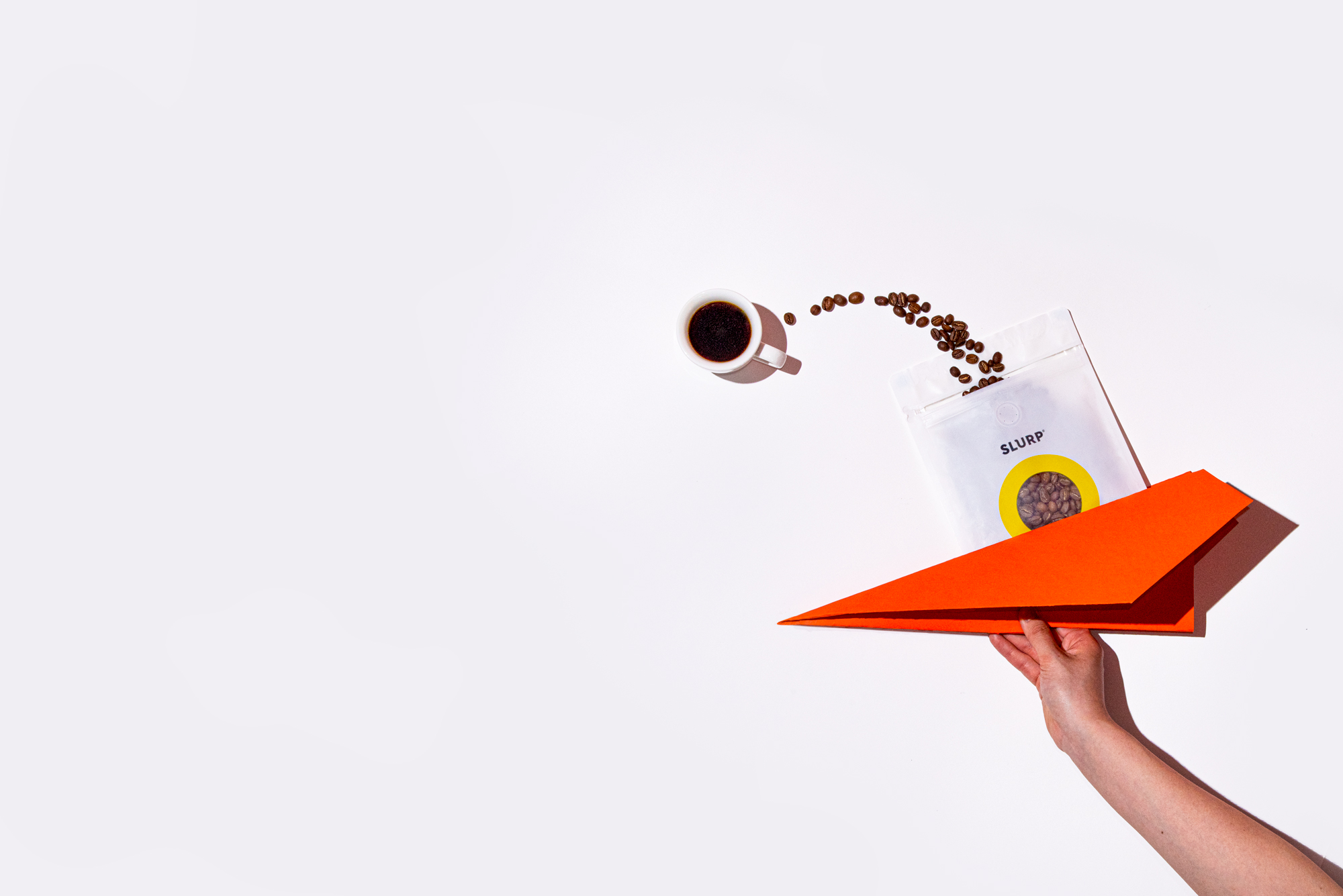 How it works for buyers:
Shopping experience customized to coffee, efficiently capturing consumer preferences
A key touch point of our customer journey for our coffee subscription service is our personalization funnel, which gives the customer the ability to fully customize their subscription based on their preferences.
The steps of this process are broken down below.
Subscription category acts as the beginning of the personalization funnel for our coffee subscription services. There are different categories which range from affordable ways to enjoy specialty coffee in our original coffee experience, to SLURP rare which is the pinnacle of specialty coffees curated for you to enjoy. This allows us to capitalize on the less price sensitive segments e.g. veteran speciality coffee enthusiast while having an entry level option that has the potential to enter the mainstream. This is another showcase of the functionality of our platform which enables this capacity for product portfolio without us having to keep inventory at all. 
Flavour profile is the second step in the funnel, where you choose the flavors of coffee you enjoy. This includes the various roast levels and explanations of what type of taste can be expected with each level. 
Brewing method comes third, allowing the customer to choose the method they prefer to brew their coffee with. There is some variation across markets when it comes to the most popular methods, and we always make sure to offer the most common ones as options.
Ground type is the end of the funnel and this affords the customer to choose between ground and whole bean coffee.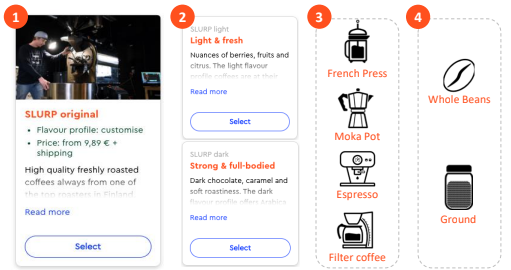 What we enable for suppliers:
Simple logistics and massive revenue boost for suppliers
Access to mass-markets (domestic and intl.)
Slurp's order portal enables high-quality artisan roasters to reach domestic and international B2C and B2B mass-markets through one unified platform, creating substantial sales boosts for roasters. Local roasteries have experienced up to 25% revenue increases from adapting our platform.
Game-changing Barista platform for suppliers
Slurp's proprietary cloud-platform, Barista, handles processing, fulfilment and shipping, all the supplier needs to do is make the coffee. 
What this means in practice:
Slurp envelopes: Branded shipping envelopes provided by Slurp, ensuring cheap international shipments fitting in the mailbox.
Automated delivery: Cheapest shipping option automatically selected, and pickup/delivery scheduled.
End-to-end: A comprehensive, end-to-end solution, all the supplier needs to do is produce the coffee as instructed on the Barista platform. Slurp fixes the rest.
How it works for suppliers:
Barista, the order and logistics solution for suppliers
With cloud platform Barista, the supplier simply makes the coffee. Slurp handles the rest!

Value add to suppliers
Slurp is a large revenue contributor for many specialty roasters:

Competitive Differentiation and Unique Selling Points
The competition comes from local coffee roasters and from a handful of traditional eCommerce sites. The former lack reach outside the local community and the latter lack both quality and personalization.
Specialty coffee (i.e. high-quality produce) is not generally available across traditional eCommerce channels and even if it were, the users would have no way of knowing how one specialty coffee differs from the next, and which one is best suited to them. For products like this, expert input and deep personalization is an absolute must.
Slurp Versus Key Market Players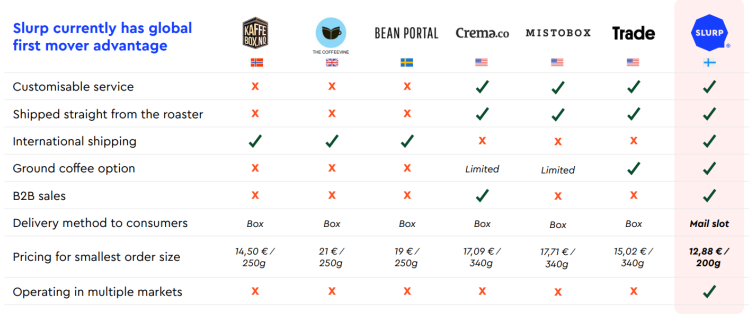 The unique aspects of Slurp can be described as followed:
Technology
Slurp has built advanced technology for both the buyer and the supplier side, making buying and selling on each end more convenient.
The consumer side is built as a progressive web app and the supplier side is a cloud platform.
The buyer platform takes the decision making out of the equation for the shoppers through subscriptions to mystery boxes based on the buyers' flavor preferences, and the supplier side handles everything on behalf of the roaster (payment, order fulfilment, logistics, etc.).
The benefits of Slurp's technology are laid out in the following sections.
Consumer Access
Slurp disrupts B2C and B2B coffee shopping by providing consumers and businesses quick access to sustainable world-class coffee products, otherwise not available to the international masses.
Convenient subscriptions with amounts tailored to how much coffee one consumes daily provides hassle-free supply of a product most people rely on habitually.
It is the local specialty suppliers that provide the highest quality produce in the world, but today they have no efficient way of reaching an audience outside their local territory. They are focused on great coffee-making, not on large scale sales and marketing. With an intuitive user interface and deep technology under the hood, Slurp connects these high-quality suppliers with a large international mass market.
Supplier Platform
Slurp's proprietary supplier platform (called "Barista") provides local specialty suppliers, who do not necessarily prioritize international sales and marketing, with easy access to international markets.
The cloud-based platform allows for simple onboarding and results in significant revenue boosts for local suppliers.
Slurp's logistics solution embedded in the Barista platform fully manages the process end-to-end. All the supplier must do is produce the coffee as instructed on the platform.
Removing the Buying Decision with Personalization and Mystery Boxes
Slurp offers subscriptions to world-class coffee, curated based on user input, and served as "one in a kind experience" meaning that each coffee delivery includes a unique coffee based on user preferences. The game-changing long-term implications of this, is that users no longer need to have in-depth knowledge of all coffee brands and suppliers world-wide. They simply need to know the high-level flavor-profile they prefer. Based on that input, Slurp connects them with the best suppliers globally for their specific preference.
We believe that the future of shopping is a world where the user spends less time thinking about what to purchase, and instead is served what that user is most likely to enjoy. This is the opposite of the old way of consuming, which we call Consumption 1.0, where the product selection is narrow, and users make purchase decisions based on limited information. In Consumption 2.0, users have information about what other users think about the product (ratings/reviews) but have limited ability to determine how well it suits themselves. Slurp introduces the next step in the consumption evolution, Consumption 3.0, where the buyer simply shares selected preferences, further data is gathered automatically, and as a result is served a product perfectly optimized to that individual's taste from a massive selection of hundreds of different products within each niche sub-category. With continuous user feedback on each product they are served, the system gets smarter and smarter on that individual's preferences. This new way of consuming is part of Slurp's long-term vision and the platform today has already enabled it for its users within the high-quality coffee segment.
Machine Learning Based Personalization with Smart Data Collection
Specific product classes (like coffee) require a higher degree of personalization to satisfy consumer demands.
Large, generalized stores and resellers do not offer personalized products, leaving customers with a suboptimal shopping experience.
As mentioned above, Slurp is fully focused on smart data collection (coffee type, bean grind, flavor, and more) to ensure that each user receives coffee that is custom to that individual.
As Slurp expands, this feature will be further enhanced, allowing continuous feedback from the user, which in turn is fed back into the decision-making algorithms, further increasing user happiness and retention.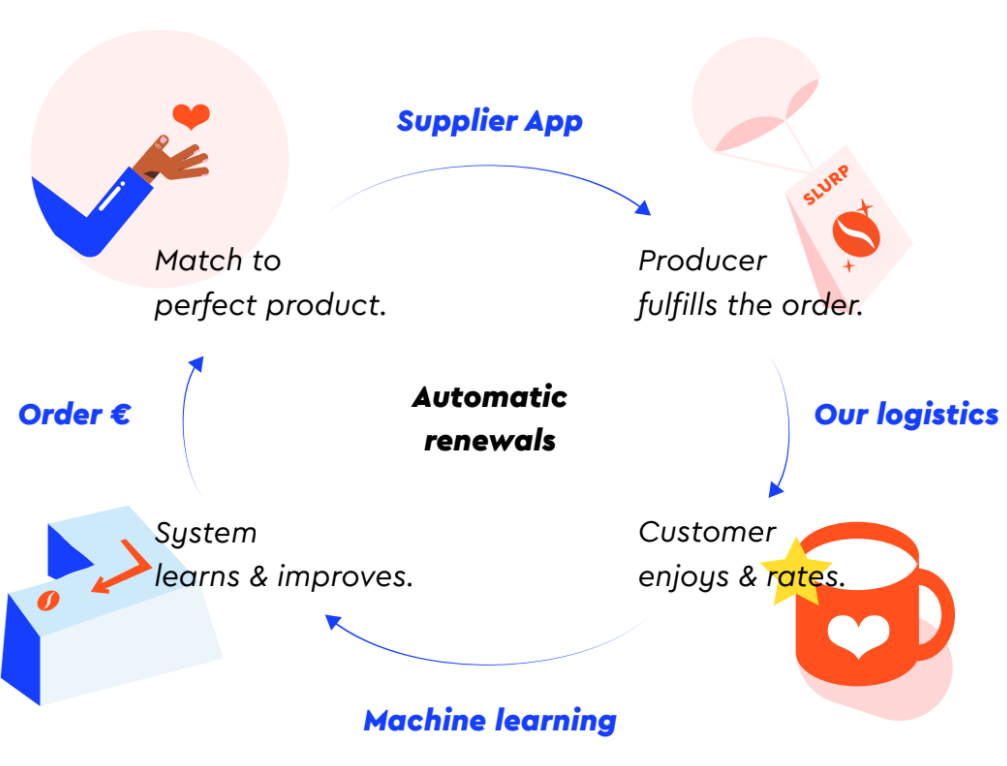 Market overview
Increased Interest for High-Quality Coffee
Every minute, 2.3 million cups of coffee are consumed, resulting in an overall market size for coffee exceeding $200bn today (2). 
We see a general tilt away from less conscious attitudes, towards more specialized consumerism. The market for specialty coffee is expected to grow 3x as fast as the general coffee market with an annual 13% increase in volume. The total market value for specialty coffee is expected to grow from $46bn to $84bn within 2025 (3).
Being an early mover in this market presents a unique opportunity for Slurp to capitalize on the current market dynamics.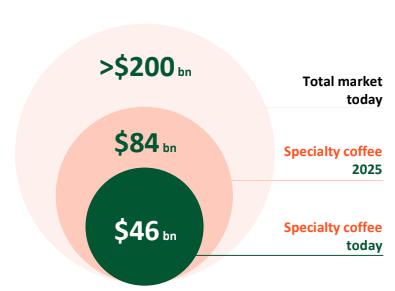 Understanding the Consumers 
Coffee retail markets have gone through several cycles of renewal and innovation. Different markets are living in different stages of development when it comes to consumers' understanding of the product, category professionalization, and innovation. These stages are referred to as coffee waves.
Countries in the first coffee wave, like Indonesia, are characterized by consumers who have just discovered coffee and its functional benefits and want to relive coffee shop experience at home. 
In the second wave, consumers start to try out new formats such as instant coffee and pods and spend more time in coffee shops. The world's largest coffee importer, Brazil, was long characterized by the second wave of consumer behavior but is now moving to the third wave. 
The third wave is the wave of specialty coffee. The third wave markets are characterized by innovation, premiumization, sustainability, and attempts to remain relevant and unique in the eyes of experienced customers. Many Asian, American and European countries like Japan, Singapore, Germany, UK and Finland and many more are going through the third wave. Slurp is in a unique position to capitalize on this third wave.
International Expansion Strategy
Slurp analyzes global trends, geographies of the value chain, cultural differences in coffee consumption, and local drivers of growth to penetrate and strive in different types of markets.
Slurp was founded in Finland, but expanded to Japan, UK and Germany in 2020.
With the upcoming fundraise, Slurp will continue its international expansion to new markets including South East Asia and France.
After refining the eCommerce platform in these markets, Slurp aims to enter the massive US market.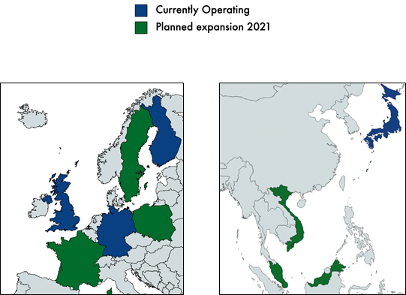 Europe
Europe is a large coffee market, accounting for about 35% of global consumption (4).
Europe has the world's highest annual per capita consumption at just above 5kg of coffee per person per year.
Most of the countries in Europe have entered the third wave, and a clear shift to specialty coffee can be observed.
This makes Europe's coffee market highly attractive for Slurp.
In Europe, the highest consumers are Germany followed by France, Italy, and Poland. Hence, these countries would be ideal expansion candidates for Slurp.
Southeast Asia
Southeast Asia is showing a boom of specialist coffee shops (5). The boom in coffee shops and convenience stores is driven by a strong westernization trend among the younger population segments.
Exciting countries for expansion include Singapore and Malaysia.
Southeast Asia is a highly fragmented market
In SEA, we will initially focus on Singapore due to the maturity of the market, the coffee market growth, the consumption per capita, and the relatively small geographic size of the country. Singapore also has a lot of highly esteemed specialty coffee roasters.
Moreover, capturing the whole market is relatively easy knowing its limited geographic size.
The geographic scale of the market also makes the roaster onboarding simpler and logistics even easier. As the rest of the region matures, it will be easier to scale into these from a hub in Singapore once roasters and buyers have been onboarded there.
In summary, Slurp can enter and expand in a new region rapidly and capital efficiently, by securing new customers through organic traffic and network effects.
Japan
The Japanese coffee market was $30bn in 2020, placing the country among the top 5 largest coffee retail markets by volume. Instant coffee is still the largest segment with $22bn (6).
Larger cities like Tokyo and Yokohama show rapid growth in the demand for high quality coffee. Where the specialty coffee channels in Europe are well developed, these are fairly limited in Japan. This represents a unique opportunity for Slurp to take position as first mover.
Slurp recently entered this market, showing a net retention rate of 95%.
B2B solutions and additional opportunities
What makes our business services unique?
By connecting suppliers straight to businesses, Slurp makes it cost and time efficient for organizations to source top quality products directly to their offices.
Beyond all the general benefits of Slurp discussed in other sections, personalized coffee at the office subtly and meaningfully improves the working environment for employees.
There are huge synergies between Slurp's B2C and B2B services. Both utilise the same suppliers, the same supply management software and the same brand.
B2B sales are handled by Slurp's inhouse sales team. We target both offices and hotels/restaurants/cafes (HoReCa).
Innovativeness and organizational agility has been on show during the global pandemic, as remote working policies temporarily decreased demand for Slurp's B2B services. In response to this adverse situation, Slurp adapted its service to target various "office" locations, including home offices. By the second half of 2020, we were experiencing rapid growth.
This not only showed us how important adaptability is in a dynamic world, but also made Slurp's B2B services fully Covid proof. Altogether, the pandemic has only served to make Slurp even more unique and robust. The future of our B2B services lies in continued digitalization of corporate procurement processes, increasing our own stickiness, our customer's satisfaction and efficiency further.
Additional opportunities 
To date, we have undertaken several successful collaborations with large brands in the wider coffee space.
For example, in 2018 we teamed up with a well-known coffee machine manufacturer, giving their customers our pre-paid subscriptions with a purchase of a coffee machine.
Moreover, we have an ongoing collaboration in the Japanese market with Cuisinart. This has helped increase brand awareness and customer exposure, strengthening our reputation in the market (7).
However, this is only the beginning of our vision around collaboration opportunities. We find ourselves squarely in the middle of several massive trends affecting industry in general, such as the internet of things movement, and the growing ecosystem of home appliances.
Integrating Slurp into an increasing amount of smart appliances in people's homes is an immense opportunity. Whether it is on-demand ordering or managing existing subscriptions through your coffee machine, an integration with Slurp's technology creates a more frictionless consumer experience. Via Slurp, appliance manufacturers provide exceptional value to consumers, with easy ordering of personalized world-class coffee beans.
Progress has already been made towards such collaborations. Signals from the market have increased our confidence that this is a real game-changer for all parties, including manufacturers, consumers, and Slurp. We are expecting our first agreements in this space to materialize within the next 6 months. It is clear what an enormous advantage this would bring, in terms of customer penetration, reach, and brand perception.
Decreasing friction in the customer journey is at the core of many of our generation's greatest disruptors, including Amazon. This is not by accident. Consumers are seeking increased efficiency and higher quality goods, at no additional cost. Slurp's service and platform will play a key role in enabling this trend and firmly set the stage for the future of consumption.
Opportunities beyond coffee
Coffee is only the start for Slurp. The platform and its underlying technology is highly transferable to other verticals.
In fact, Slurp has already proven its capability to expand to new products. Today, ~14% of Slurp's revenues comes from tea.
Having developed technology that removes friction from both the buyer and supplier side, Slurp can scale its platform to also include goods such as olive oil, snacks or any other specialty goods.
The potential is staggering!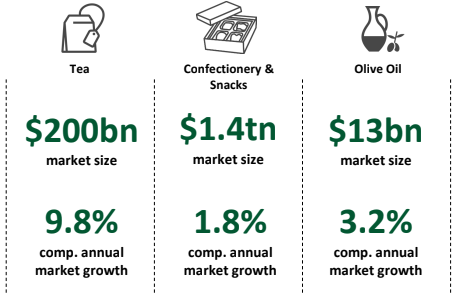 Go to market- strategy
Slurp often soft launches in new markets, why?
Soft launching in new markets is not expensive and carries big upsides for Slurp. Upsides include adding new roasters, adding a wider product selection, and adding buyers in new countries.
It is also smart to expand to new markets due to the significant network effects this implies. The more buyers using the platform the more suppliers will want to join. This goes both ways, creating a potential exponential effect once critical mass has been reached.
Lastly, as soon as a new roaster is onboarded, its coffee selection is immediately available to a global audience via Slurp (all logistics are handled). That means a larger chance of finding an even better coffee for each individual person (Slurp's tech does the matching automatically).
Strong inbound interest from roasters to join Slurp, making soft launching cheap.
Slurp is the biggest and most important single revenue driver for most suppliers on the platform. More specifically, suppliers using Slurp have experienced an increase in their revenues up to 25% each year.
There are currently 60 suppliers on the platform, about 70% were sourced by the supplier reaching out to Slurp, not vice versa. It has been proven that after about 5 suppliers have joined in a new market, the rest of the suppliers hear about it and reach out to join.
Furthermore, Slurp has built-in features that make onboarding and operating the platform automated and simple for the supplier. The proprietary Barista platform does most of the heavy lifting, including attracting buyers, handling payments, providing shipping envelopes, and sorting out logistics (shipping, tracking, etc.). All the suppliers have to do is to roast the coffee according to the instructions on the Barista platform and pack it in the provided Slurp envelopes.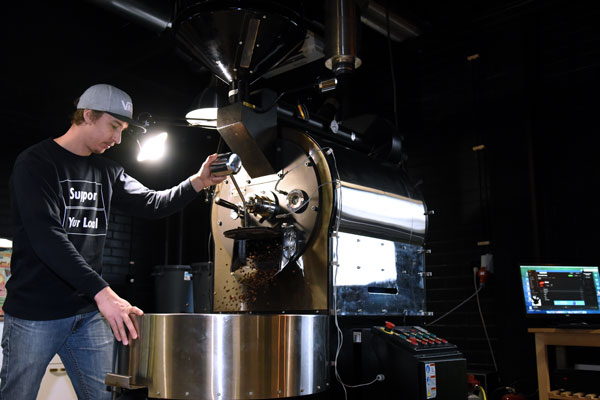 As such, it is a no-brainer for the suppliers to join Slurp. They immediately open up a massive international market at no extra effort or cost.
What steps are involved in a soft launch?
Onboard roasters and build brand awareness
Setting up, testing and optimizing marketing funnels with minimal budget, reducing customer acquisition cost
Setting up an automated supply chain and order fulfillment

Localisation of marketing materials, A/B testing the app content, design, and messaging

B2B specific: Identifying target segments while analysing and shorten the S&M cycles

Understand buyer's journey

Setting up fundamentals for brand awareness: creating content and enabling influencer networks to drive more awareness.

Analysing and finding ways to optimize user onboarding to increase conversion rates

B2C specific: Analyze and shorten the sales/marketing cycles

Connecting new markets with Slurp's existing customer base, further network effects
Recent developments and future prospects
Strong consistent revenue growth
✔  LTM revenues €1.28m
✔  Grew 191% and 65% in H2 20 and last twelve months
✔  65%+ recurring revenue
✔  Strong B2C growth despite Covid-19
Being able to grow and expand commercially throughout Covid, shows how resilient Slurp's business model is, and how strong the demand is on both the supplier and buyer side. Considering the negative working capital that we leverage for our operations as well, we have mitigated many short, medium and long term risk factors.
With our past performance in mind, it is exciting to imagine what is possible in the inevitable economic growth following Covid. This growth will add outsized revenues in the near term, but for investors the real exciting return opportunity is in the medium to long term.
For more financials refer to the About Financials section at the bottom of the page.
Unser Team
Unser Team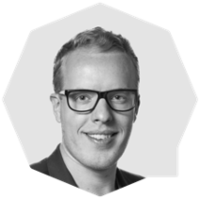 Manuel Linnankoski
CEO, Co-founder
Manuel is a co-founder and the CEO at Slurp. He has a demonstrated track record from the FoodTech industry and he's expertise covers business development, service design, eCommerce and sales.  He holds a MSc (Law) from University of Helsinki. Manuel is fueled by his enthusiasm to create solutions which have a positive impact on people's lives. He spends as much time as he can learning about things he's passionate about.
"High-quality coffee is perhaps the most affordable luxury one can have in their everyday lives."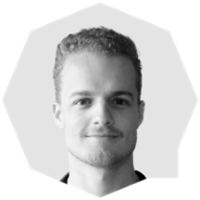 Rafael Linnankoski
CTO, Co-founder
Rafael holds a degree in Architecture (Aalto University), his expertise covers technical development and design. Lately, Rafael has been working on growth as well.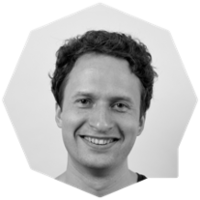 Samuli Linnankoski
Lead Developer
Samuli has over 10 years of experience in challenging development projects. 
I am one of the first employees Slurp had, as I started in the early days. I have an excellent flavour palette and enjoy tasting wines and coffees.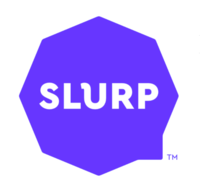 Wilhelm Lindholm
Chairman of the board
Wilhelm is CEO at Innovestor Group, focusing on early-stage venture capital investments. Previously, he worked within corporate finance at Nordea Bank, ABB and his own company. Wilhelm also serves on the boards of several Finnish growth companies. He holds a MSc (Econ.) from Hanken, and a MSc (Law) from University of Helsinki.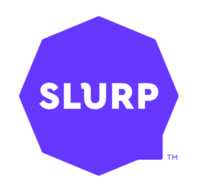 Johan Brear
Board member
Johan is a serial entrepreneur during weekends and represents a South Korean family office during the weekdays as a Trusted Advisor. His expertise covers business development, licencing, eCommerce and wealth management. Some of Johan's passions include creating change, learning and engaging meaningfully with the world.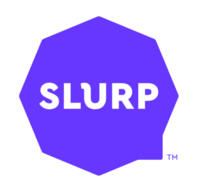 Olli Kopakkala
Board member
Olli is an expert in digital marketing and a co-founder of Ukko.fi, a popular billing service in Finland. Olli is also a member of multiple boards of Finnish companies and very involved in startup investing in Finland.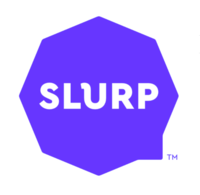 Heino family
Investor
Heino family runs their foodservice business in 5th generation and has reached nearly 300M€ in yearly revenues. Earlier in the year they sold key parts of their business to a Finnish dairy giant, Valio. During the last few years, they've become one of the most active food tech investors in Finland.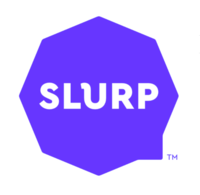 Sejung family
Investor
Sejung family runs a billion scale fashion industry businesses in Korea and elsewhere in Asia. Lately they've become increasingly active in venture investing as they are allocating parts of the wealth to Western markets in the form of investing in modern business models.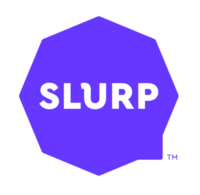 Innovestor
Investor
Innovestor is a Nordic early-stage venture capital investor. The firm currently manages €130 million capital in three VC funds, representing one of the largest private venture-backed portfolios in the Nordics and consisting of almost 100 growth companies in multiple fields of technology such as consumer, enterprise software, industrial tech, and health & life science. Innovestor initially invested in Slurp in 2018, and currently has c. 10% ownership in the company.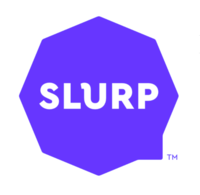 Insta Ventures
Investor
Insta Ventures is a venture capital firm that has been investing in different IT technology sectors since 2019. Currently, they are looking for tech startups that are in the early stages of development of their products. Their investment team consists of experienced professionals with solid backgrounds in the IT sphere. Our goal is to help ambitious teams create innovative products, spread them globally, and maintain fast-growing companies.
Risiken
Risiken
Nicht börsennotierte Wachstumsunternehmen sind risikoreiche Investitionen. Eine risikoreiche Investition birgt z.B. das Risiko des Verlusts Ihrer Investition, mangelnde Liquidität, unregelmäßige oder seltene Dividenden und Verwässerung Ihrer Beteiligung. Bitte lesen Sie diese Risikowarnung sorgfältig, bevor Sie eine risikoreiche Investition tätigen.
Es wird empfohlen, sich mit dem Anlageziel Ihrer Wahl vertraut zu machen, Risiken durch Investitionen in mehrere Anlageziele zu reduzieren und Ihr Anlageportfolio mit liquiden Anlagen auszugleichen. Wir empfehlen Ihnen auch, die spezifischen Risikobeschreibungen der Zielgesellschaft zu beachten, die Sie in den Pitchmaterialien finden.
Dem Pitch liegt ein Bonitätsbericht bei, der für die Investitionsentscheidung relevant sein kann
Over extension with internationalization 
While the negative working capital and relatively low operating costs are risk lowering aspects of our business, too aggressive internationalization strategy could stunt our growth. Conducting multiple soft launches simultaneously could expose us to higher levels of risk, as we could end up being limited by a lack of financial resources. This could make us unable to reach the target market and hurt our brand image in the long run, decreasing the potential of a subsequent hard launch in the future. Also, rushing the internationalization process could lead to insufficient market research and analysis, leading us to allocate resources to projects in markets based on inaccurate cost-benefit analysis. 
Understanding the customer cultural differences across geographies is essential for adapting our marketing mix appropriately. Adapting our marketing mix too much, on the other hand, could affect scalability and therefore our efficiency when entering new markets.
Over extension could also entail ignoring our existing markets, which would undermine Slurp's biggest cash generators.
Adopting new product categories too fast
If we attempt to adopt new product categories too fast in markets where our brand is not known enough, we would likely lack the efficiency in customer acquisition needed to gain market share fast enough for profitability in the near term.
Similarly to internationalization, rushing this process could lead Slurp to make wrong conclusions about demand for certain product categories.
It requires significant market research in order to fully understand a new product category. If we take on too many different products too fast, we could risk managerial issues, which in turn affect customer experience negatively. This undermines our diversification efforts as well as the existing product categories.
Product expansion must be conducted after deep risk analysis. A certain level of restructuring of the organization is also needed, to ensure proper attention to all categories as well as efficient information flow across the organization.
Lack of quality staff due to fast growth
One of the key risks of fast growing organizations is that workload can increase rapidly for certain organization roles. Recruitment of quality staff can be challenging and supplying the struggling departments with essential human resources needed to keep up with the growth is a risk for fast growing businesses such as Slurp.
Hiring could end up being a temporary bottleneck for growth. Mismanagement of this risk could lead to hiring sub-par personnel, which leads to bad business outcomes or even diffusion of the current organizational culture.
Risk related to financial forecasts
Future related estimates, goals and other such statements are always subject to uncertainty. Beyond the risks mentioned in other parts of the Risk section, there are different external factors that could cause negative effects on our financial results.
Need of future financing 
The timeline of our strategy plans depends on funding, even beyond this round. This creates uncertainty about future projections and the business could deviate significantly from forecasts if the amount of funding changes drastically.